South Carolina is set to elect its first openly gay lawmaker this November — unless Brett Brocato can launch a successful write-in campaign in time.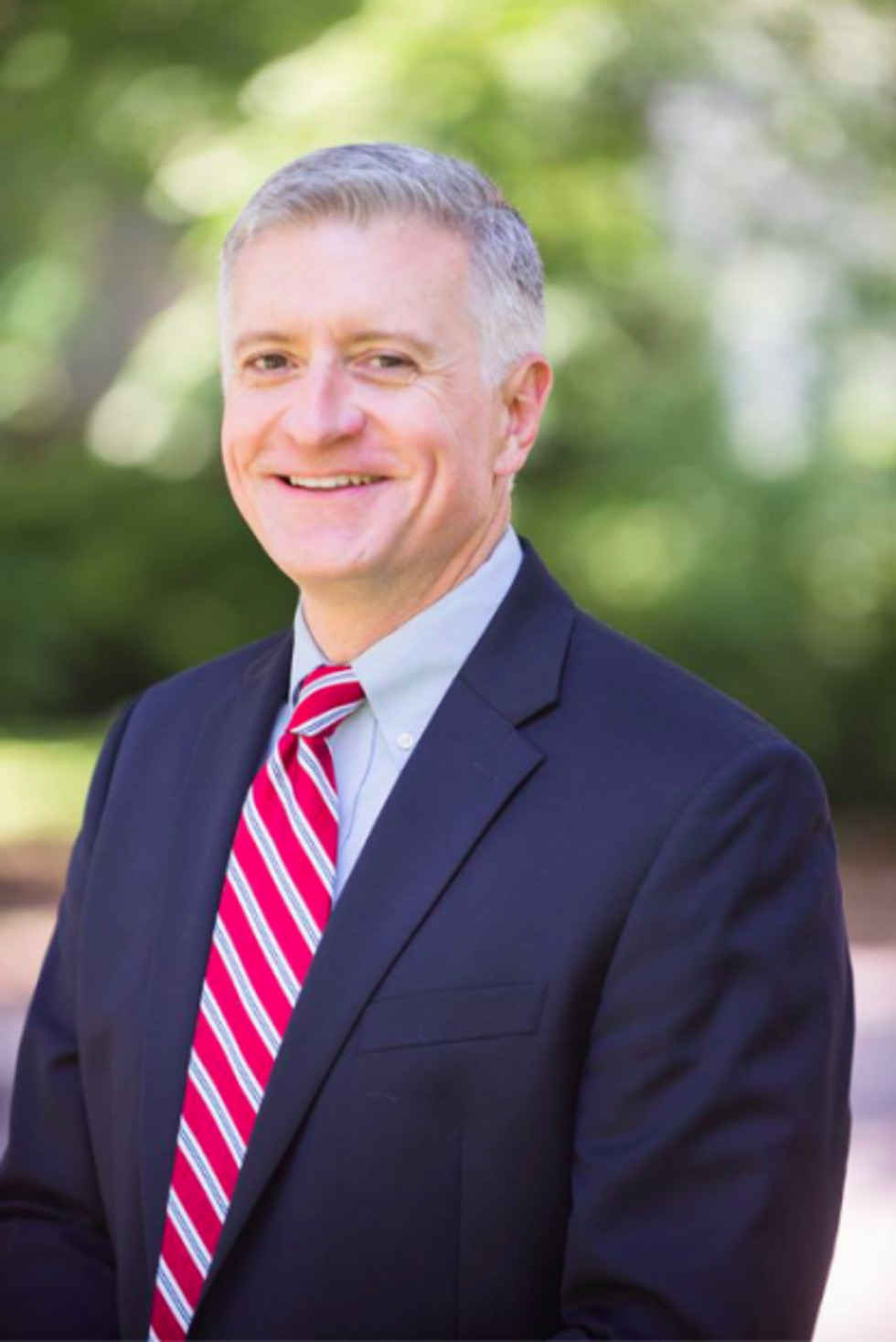 Jason Elliott (Image via Facebook/Jason Elliott - SC State House Representative)
Jason Elliott, a Greenville attorney, is running unopposed as a Republican for state House District 22 — a conservative area that includes Bob Jones University.
A staunch proponent of the Second Amendment and an anti-abortion conservative, Elliott contended in June that he unseated the GOP incumbent in the primary because voters were more concerned about the issues than his sexual orientation. Still, he praised the state's Republican Party for being a "big tent" and including him as a candidate.
"With my knowledge and understanding that people knew of my orientation, the election results tell me that — rightfully — we focused on issues that are relevant to the position for which I was running," he told the State newspaper then.
But Brocato, an upstate-based engineer and father of three with another child on the way, alleges that Elliot was not as "up front" about his sexuality as he should have been. Brocato has launched a write-in campaign just two weeks before the election.
In a campaign flier posted to his Facebook page, Brocato claims that Elliott is "uniquely unqualified to defend the family" as a state representative as he is a divorce attorney and "openly homosexual."
Speaking to TheBlaze by phone Tuesday morning, Brocato contended that voters in his district were "surprised to learn" of Elliott's sexual orientation following his primary victory.
"There have been since the election articles that suggest that the conservative district accepted his lifestyle, that it's a sign of cultural change for the area," he said. "But if a small percentage of voters knew of that before the election, then it seems very difficult to argue that it is a sign of cultural change."
And while Brocato said that it's up to the district's constituents to determine whether Elliott's sexual orientation is a deterrent for voting for him, he did suggest that he would be better equipped than Elliott to fight any federal government mandate that would require the state's Christian institutions to go against their religious beliefs:
The voters in this area, there are many Christian conservatives in this district. When the federal government may or may not ask Christian churches, Christian colleges around here that are inconsistent with those institutions' views, the voters can trust Jason Elliott, who they may not have known very well before the primary election, or they can trust me. I'm a Christian conservative who adheres to their values. I've been in volunteer ministry a while trying to encourage Christians to vote and pray about civil government for the sake of their values. I think that if you compare me to somebody who had questionable forthrightness in their primary campaign, I believe voters can put more trust in me.
According to Elliott's campaign website, he opened his own law practice in 2004 where he "regularly prosecuted DUI and other criminal matters." His firm primarily represents clients in criminal matters and family law, the website states.
But with Elliott's background in family law — particularly in matters of divorce — Brocato told TheBlaze that Elliott "certainly has been a part of separating families" — a job that he says is inconsistent with the beliefs of some of the districts' electorate.
"There are many constituents in this district who trust what the Bible says about the Lord hating divorce," Brocato said. "The comparison of human relationship faithfulness with faithfulness in a spiritual sense is all over the Bible, and that's something that people around here can put credence to."
Aside from careers and sexual orientation, the issues detailed on the campaign websites for both Brocato and Elliott are not that different.
Both men promise to support small businesses, protect life beginning at conception and promote school choice.
Elliott's website goes more in depth with his platform positions, including laying out his support for greater legislative and ethics reform. He also details how he will work to fix the Palmetto State's crumbling roads and highways.
Brocato stated that South Carolinians will find out in just two weeks whether Elliott's sexual orientation will make a difference for his campaign — and if it could have during the primary.
"I don't know how that could have gone," Brocato said when asked if whether Elliott had promoted his sexual orientation more if he would have lost the primary in June. "I do know that it would have been less likely for these questions to be raised by me or anybody else if the occasion of the primary win had not been grounds for crowing about cultural change as a result of his orientation being accepted."
Brocato added, "If his campaign or if the media hadn't taken that as a sign that voters were aware and voted for him anyway, then there would be less reason for us to question whether voters were aware and to ask for demonstration that they were."
State GOP Chairman Matt Moore told TheBlaze Tuesday that the party "strongly supports" Elliott as well as the rest of its nominees, sayhing, "It's unfortunate that Mr. Elliott's opponent is waging such a bitter, divisive campaign."
A message left for Elliott at his law firm went unreturned.