The Pentagon has temporarily suspended its controversial requirement of California Army National Guard soldiers to repay their enlistment bonuses — but some say it's not enough.
On Wednesday, Defense Secretary Ash Carter ordered the suspension the collection of the millions of dollars in bonuses improperly given to soldiers during the wars in Afghanistan and Iraq. The issue garnered national attention after the Los Angeles Times uncovered the hardships some 10,000 California soldiers faced as they'd been ordered to repay enlistment bonuses as well as interest charges.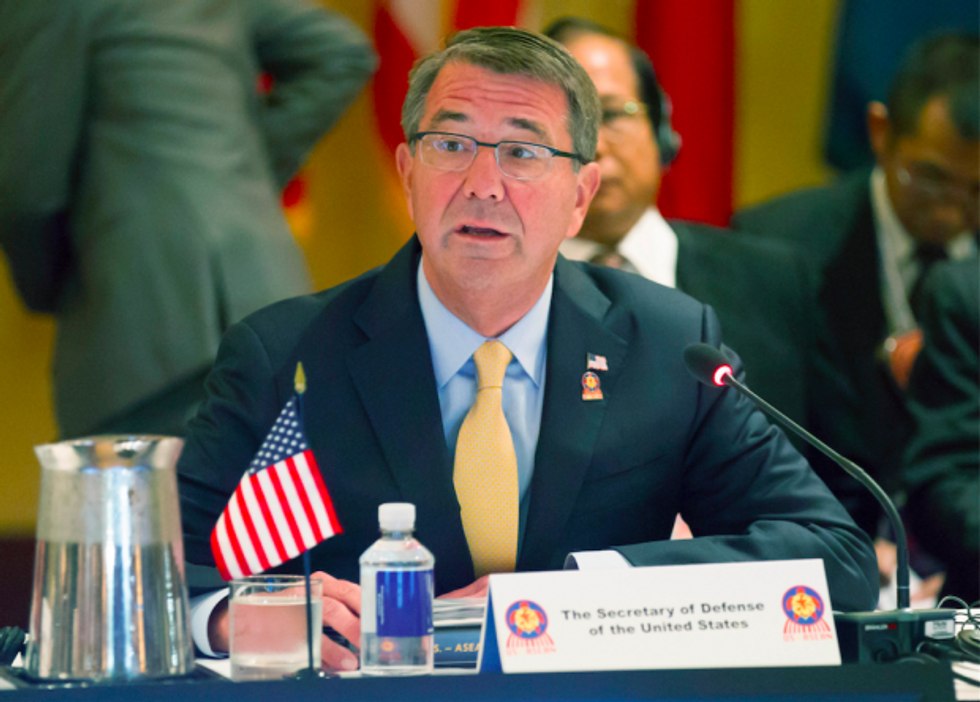 Secretary of Defense Ash Carter (AP Photo/Eugene Tanner)
But Florida Republican Rep. Vern Buchanan said it's "not good enough."
"There's no middle ground on this issue," Buchanan said Wednesday. "The Pentagon needs to tell veterans it will permanently — not temporarily — end its obscene effort to collect enlistment bonuses from a decade ago."
Buchanan, who served six years in the Air National Guard, told TheBlaze that the government should also apologize to all veterans affected because the decision to recollect the bonuses "sends the horrible message that their service and sacrifice was unappreciated."
"The bean counters in the Pentagon should have been slapped down the minute they stepped forward with this outrageous demand for repayment," Buchanan told TheBlaze.
And while it appears only California veterans have been affected, he has launched an inquiry into whether his Floridian veteran constituents have also been asked to repay bonuses. Buchanan's office informed TheBlaze that no constituents have alerted the office to any similar requirement, but Buchanan has nonetheless "demanded answers from the Pentagon to see if any Florida service members were affected."
In a letter to Carter Wednesday morning, Buchanan called the repayment requirement "obscene and unjustified."
"The Pentagon needs to back off and leave them alone. They did their part and answered our nation's call to serve at a time when we needed them most," he said.
Rep. Duncan Hunter (R-Calif.), a Marine Corps veteran who served in both Afghanistan and Iraq, called the request for veterans to repay their bonuses — regardless if the bonuses were paid in error or excess — "disgraceful and insulting," in his own letter to Carter over the weekend.
Once Carter ordered the Pentagon to suspend the practice, Hunter applauded the action — but also indicated that it wasn't enough.
"It shouldn't be lost on anyone that the secretary is taking this action through existing authority and that same authority could have been exercised at any point since the size and scope of the situation was realized," Hunter said.
Veterans of Foreign Wars national commander Brian Duffy also called the repayment requirement "insulting."
"It is unthinkable to me that the Department of Defense's first reaction is to punish service members who fulfilled their end of the deal," Duffy said in a statement. "This is how you destroy all faith in a Pentagon that is supposed to have your back."