Sen. Ted Cruz (R-Texas) suggested this week that the Senate might block any nominee to the Supreme Court chosen by Democrat Hillary Clinton if she wins the presidency.
"There is long historical precedent for a Supreme Court with fewer justices," Cruz told reporters Wednesday, according to the Associated Press. "Just recently Justice [Stephen] Breyer observed that the vacancy is not impacting the ability of the court to do its job — that's a debate that we are going to have."
Breyer said Monday that the mechanics work "about the same" whether there are 4-4 high court splits or 5-4 splits on rulings.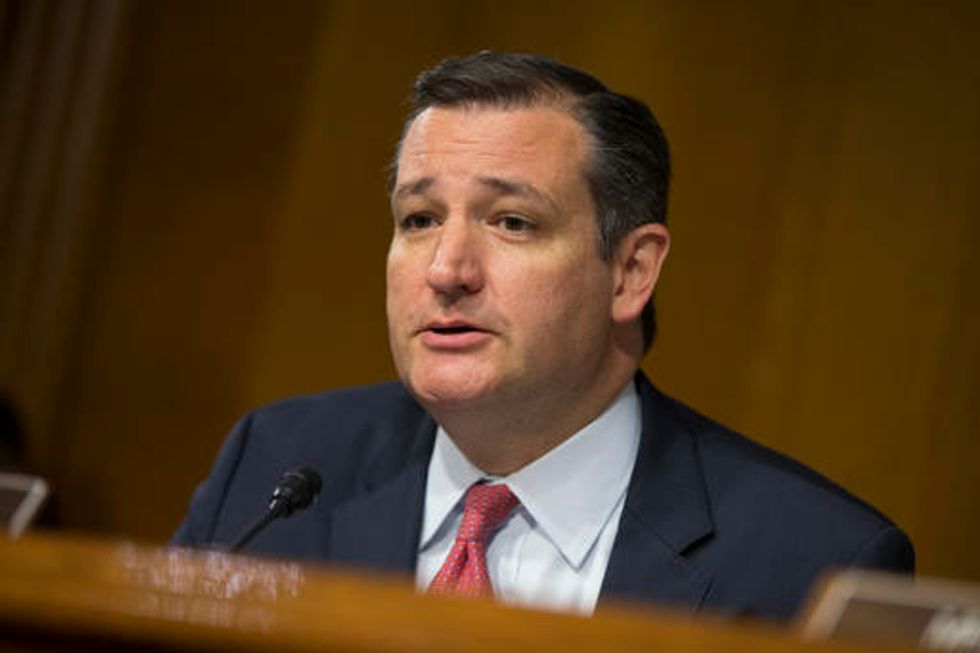 Texas Republican Sen. Ted Cruz (AP/Evan Vucci)
The Texas senator added that "there will be plenty of time" to debate that issue once voters make their choice on Nov. 8.
Republicans could potentially block a nominee even if they don't retain the Senate majority next month — a simple majority vote is required to confirm or reject a SCOTUS nominee, but the threat of a filibuster could force the need for a supermajority of 60 "yes" votes for cloture to force a final vote.
But electing Republican nominee Donald Trump and keeping control of the Senate is the best way to ensure that conservatives are nominated to the court, Cruz added.
"For those of us who care passionately about the Constitution and Bill of Rights, who care about free speech and religious liberty and the Second Amendment, the best way to protect those rights is to win on Election Day so that we see strong conservatives nominated to the court, and maintain a Republican majority in the Senate to confirm those strong conservatives," Cruz said.
But Sen. John McCain (R-Ariz.) said last week that he doesn't know if Trump's nominations would be any better than Clinton's.
"I don't know, because I hear him saying a lot of different things," McCain said.
President Barack Obama's SCOTUS nominee, Judge Merrick Garland, was blocked by Senate Republicans from taking the seat vacated by Justice Antonin Scalia's death in February.