Conservative radio host Mark Levin blasted Fox News host Megyn Kelly over her heated interview with Donald Trump supporter and former House Speaker Newt Gingrich Tuesday night.
Levin, who announced last month that he plans to vote for Trump for president, opened his radio program on Wednesday by ripping Fox News Channel and, specifically, Rupert Murdoch's two sons, James and Lachlan Murdoch, who Levin said are both "liberals" and "ruining that network."
Levin then set his sights on one of the network's most-watched hosts.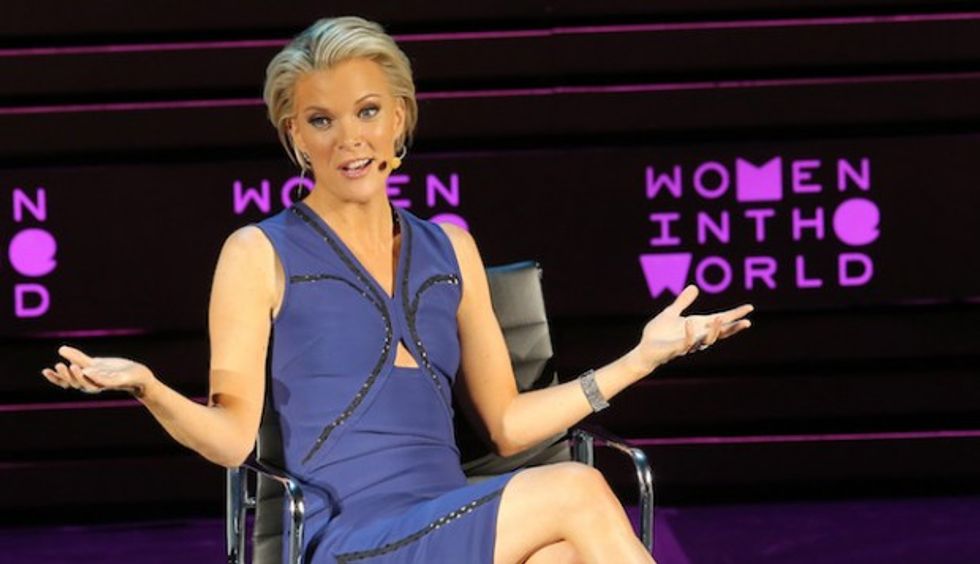 Megyn Kelly speaks onstage at Tina Brown's 7th Annual Women In The World Summit Opening Night at David H. Koch Theater at Lincoln Center on April 6 in New York City. (Jemal Countess/Getty Images)
"Their top star's Megyn Kelly," Levin continued." Megyn Kelly is out of control. Megyn Kelly pretends to represent women." The conservative icon then referred to a 2010 interview Kelly did with Howard Stern in which the cable news host made sexual references to her and her husband's body parts.
Claiming to have "no grief" against Kelly, Levin recalled the anchor's question about women, which she posed to Trump at the first Republican presidential primary debate. At the debate, Kelly quoted Trump's previous attacks on various women, including Rosie O'Donnell. Kelly then asked Trump, "Does that sound to you like a man who should become president?"
Levin said that question "set a fuse."
"She was so obsessed with Rosie O'Donnell and Donald Trump and things that were said back and forth, she set the stage for what became month after month of vicious personal, nasty attacks, and she's doing it again," Levin said.
Levin was referring to Kelly's more recent interview with Gingrich, in which the former speaker accused Kelly of being "fascinated with sex." The charge came after Gingrich was pressed by Kelly on Trump's leaked comments from 2005. In the leaked tape, Trump brags that women "let" him grope them because he is a celebrity.
"There was no news. There was regurgitation — 14 days before an election," Levin said of Kelly's interview with Gingrich, which aired Tuesday.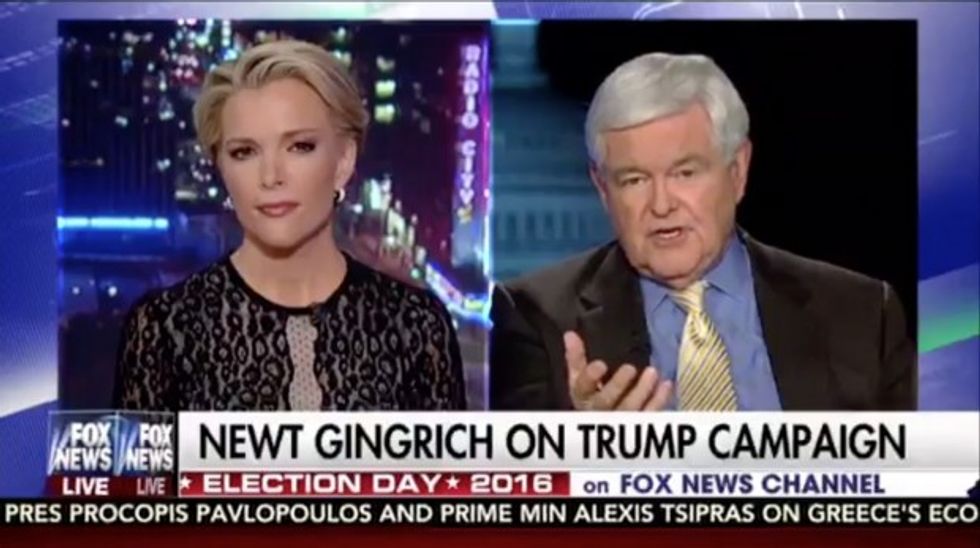 Image source: Fox News
Levin continued his rant by saying, "She is auditioning, in my opinion, for a bigger forum ... whether it's 'Good Morning America' or the 'Today Show' or even CNN — and a huge payday. Fine. But please don't pretend you're a journalist."
Many have speculated about whether Kelly will stay at Fox News once her contract is up at the end of 2016. During an interview with Variety in April, Kelly left open the possibility of leaving Fox, where she has worked for 12 years, telling the magazine, "I have to keep my options open."
(H/T: Right Scoop)