WASHINGTON (AP) -- A U.S. official says newly discovered emails that have prompted a fresh FBI review in the Hillary Clinton email case did not come from her private email server.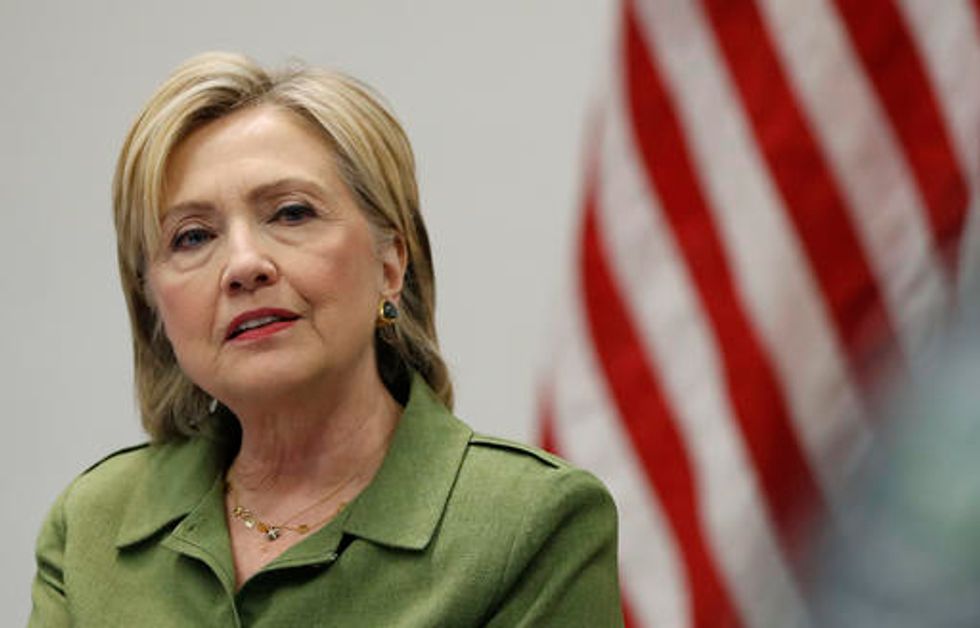 Democratic presidential candidate Hillary Clinton speaks to media as she meets with law enforcement leaders at John Jay College of Criminal Justice in New York, Thursday, Aug. 18, 2016. (AP Photo/Carolyn Kaster)
FBI Director James Comey told members of Congress on Friday that it is investigating whether there is classified information in new emails that have emerged in its probe of Clinton's server. Comey says the emails surfaced during an unrelated FBI case.
A U.S. official with knowledge of the case said the emails were uncovered very recently and did not arise during the federal investigation into Russian hacking of the presidential election. The official was not authorized to discuss details publicly and spoke on condition of anonymity.