Democrat Hillary Clinton attempted to "politicize" the FBI's decision to reexamine their criminal probe of her use of a private email server while secretary of state, according to Republican presidential nominee Donald Trump.
Trump made the comments during his third campaign stop on Friday in Cedar Rapids, Iowa.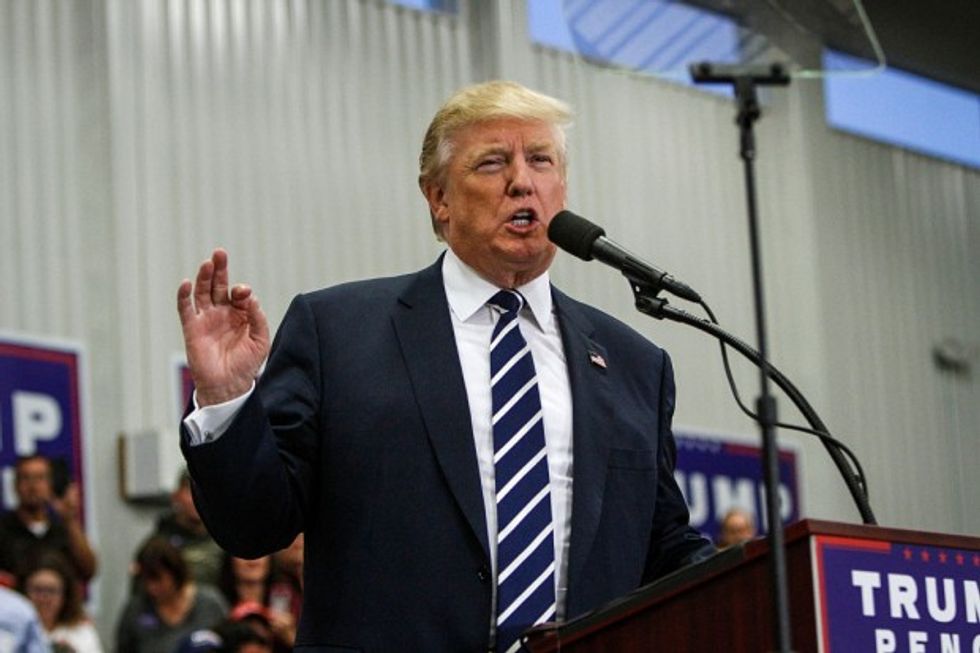 Getty Images/Sarah Rice
"Clinton tried to politicize this investigation by attacking and falsely accusing the FBI of only sending the letter to Republicans," Trump said, according to Politico.
Trump was referring to comments Clinton made earlier Friday following FBI Director James Comey sending a letter to congressional oversight committees announcing the FBI had discovered information "pertinent" to the former criminal probe of Clinton's emails during the process of another investigation.
Clinton described Comey's letter as being "sent to Republican members of the House," despite the fact that Comey's letter was addressed to the heads of differing congressional oversight committees.
Comey's announcement also had Trump singing a slightly different tune on one of his most prized talking points — that the election is "rigged" against him. According to Trump, Comey's announcement proved that "maybe the system will become a little less rigged."
"I've been saying it for a long time but you know what happened today starting with the FBI – maybe the system will become a little less rigged," Trump said.