The first American soldier killed in Syria has been identified as 42-year-old Senior Chief Petty Officer Scott C. Dayton of Woodbridge, Va., who died Thanksgiving Day from injuries sustained due to an improvised explosive in Northern Syria.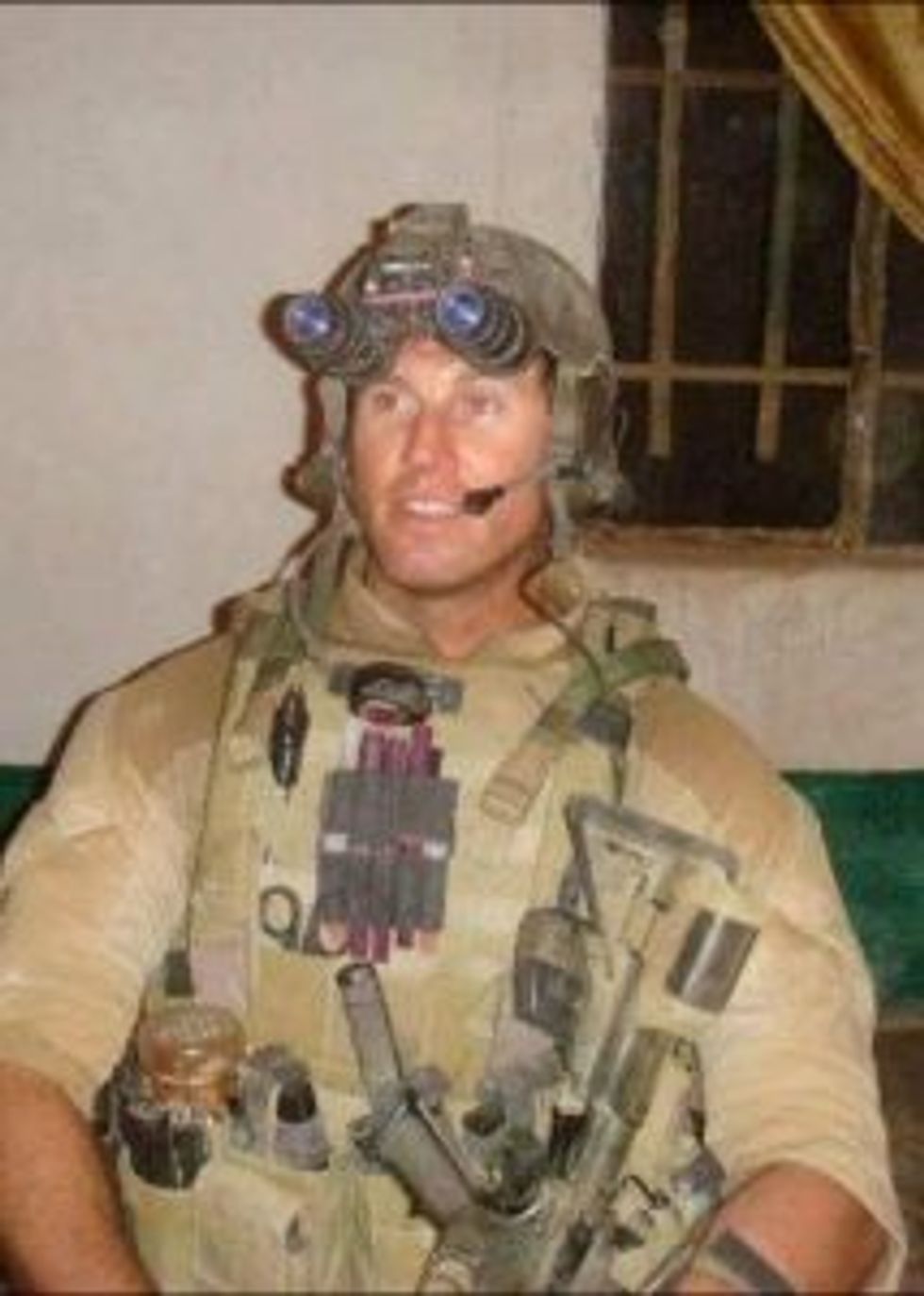 Photo of Senior Chief Scott Dayton. (Image source: U.S. Navy)
In a statement released by the Pentagon, Chief Dayton was revealed to have been assigned as a bomb-disposal special operator who was in the Northern territory as part of the Combined Joint Task Force-Operation Inherent Resolve. He was assigned to Explosive Ordnance Disposal Mobile Unit Two.
According to the New York Times, American troops are in Syria to help oust the Islamic State from the region:
American warplanes have been bombing targets inside Syria to help tens of thousands of militia fighters try to oust the Islamic State from Raqqa, the extremist group's stronghold in the country.

More than 300 members of the United States Special Operations Forces are also in Syria to help recruit, train and advise the Kurdish and Arab fighters who are trying to encircle the Islamic State in Raqqa and ultimately retake the city.
Chief Dayton had been enlisted in the Navy since Feb. 17, 1993. In that time, he earned 19 awards, including the Bronze Star, the Joint Service Commendation Medal, the Navy and Marine Corps Commendation Medal, and seven Navy and Marine Corps Achievement Medals.
The conflict in Syria has proven more dangerous than President Barack Obama had originally predicted. According the The Times, "American service members have been killed in Iraq as well, and this month the United States acknowledged killing 119 civilians in Iraq and Syria since it began military operations against the group in 2014."