The American flag has been on a rough ride at Hampshire College.
It was lowered to half staff over violence that erupted around the country when Republican Donald Trump was elected president. Then it was burned the night before Veterans Day.
Finally the school took down the flag last month, in part to examine "racist, misogynistic, Islamophobic, anti-immigrant, anti-Semitic and anti-LGBTQ rhetoric and behaviors," school President Jonathan Lash said.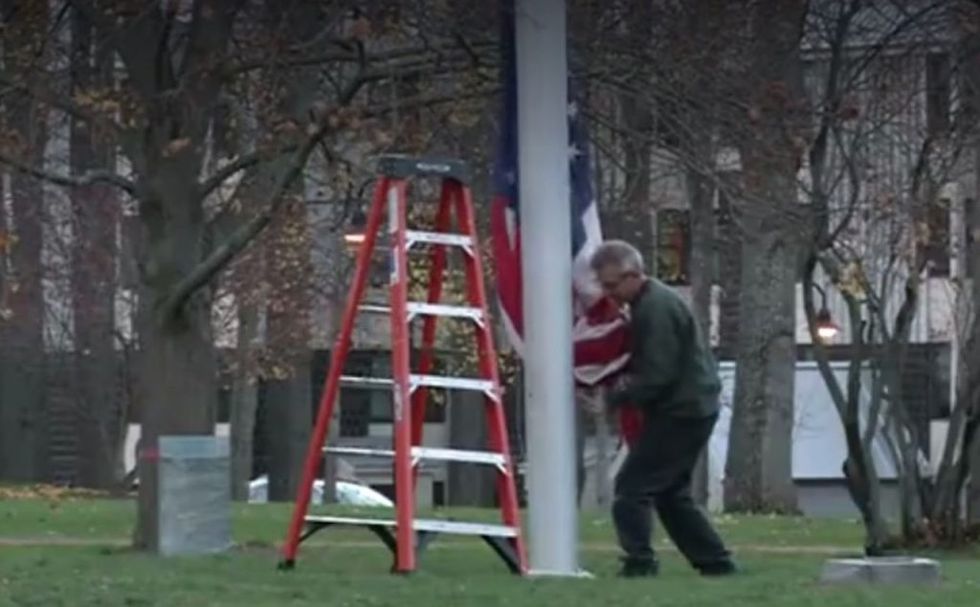 Image source: WWLP-TV
But many outside the Massachusetts campus got angry.
Social media was abuzz. At least 1,000 veterans descended upon Hampshire on Thanksgiving weekend, making major headlines with their protest over flag's removal. An online petition was launched to end federal funding to the school until the flag went back up. In the same vein, Mike Rowe pointed out the hypocrisy of Lash letting his students take federal money to pay for their tuition when that same government's flag isn't worthy of being flown on campus.
So at sunrise Friday, Hampshire College relented and finally raised Old Glory back to full staff.
"I've been increasingly concerned about the hateful and toxic rhetoric that has been leveled at Hampshire as a result of our exercising our free-speech rights," Lash said in an email to the school community, Campus Reform said. "I won't compromise our safety, and we'll continue to deal with reprehensible and illegal behavior, which has included explicit threats against some of our community members, through appropriate authorities as we reinforce precautions around campus."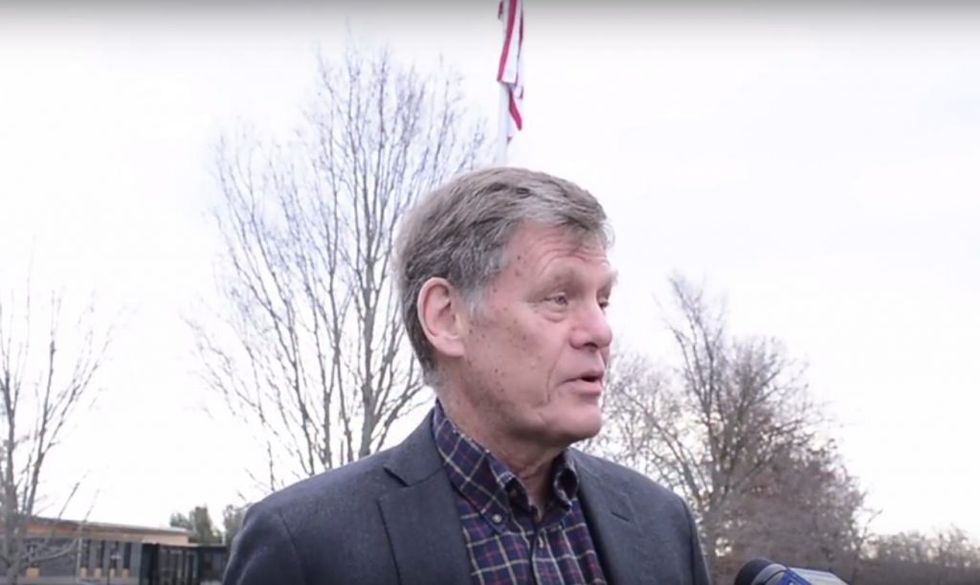 Hampshire College President Jonathan Lash after flag was re-raised on campus. (Image source: YouTube)
In a video interview near the re-raised flag Friday, Lash told MassLive, "We don't need to be surrounded by death threats and home invasions by Fox News reporters."
He added that "we didn't mean to make a political statement" over the flag controversy and that it was an "exercise of free speech." But Lash also admitted that many were hurt by the school's actions, that it was a "distraction" and "maybe we could have found another way to have this conversation."