Don't expect to see Guns N' Roses playing at an upcoming inaugural ball celebrating the election of Donald Trump as president of the United States.
The reunited rockers wrapped up the band's Latin American swing of their current tour in Mexico City on Wednesday night. As they finished the set, a gigantic piñata of president elect Donald Trump was lowered to the stage.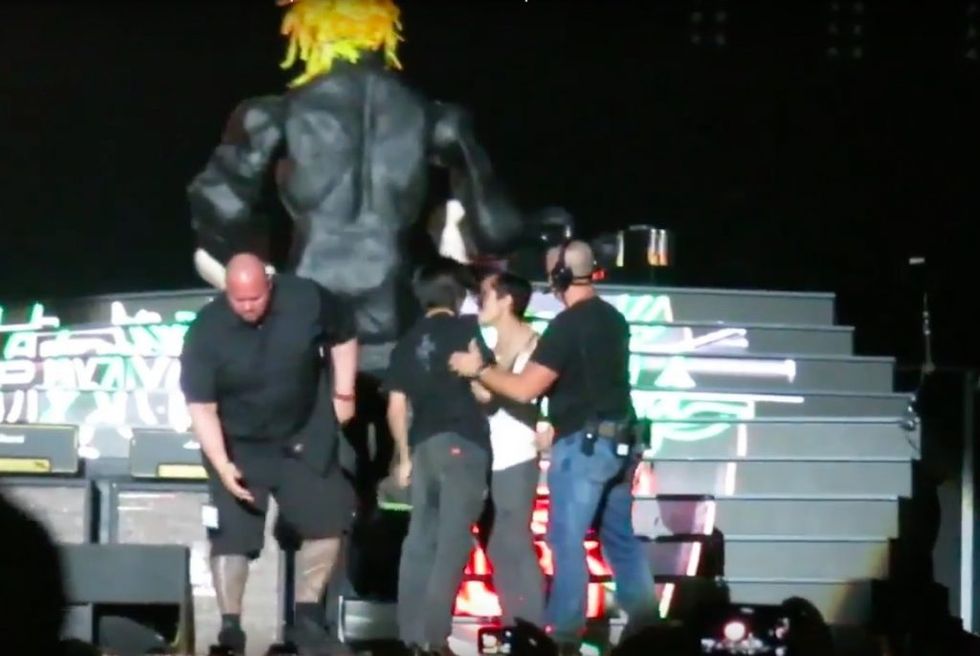 Image source: YouTube
G&R frontman Axl Rose invited people in the audience onto the stage.
On the video, Rose is heard instructing the stagehands to "bring up some people and give them a f***ing stick," he said. Once a small group of concertgoers was outfitted with sticks, they were encouraged to "express yourselves however you feel."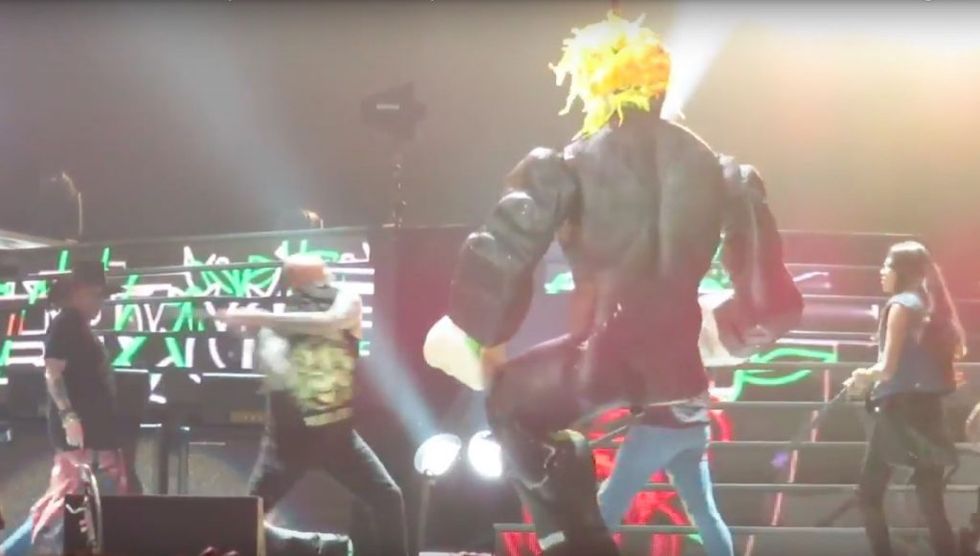 Axl Rose watches fans smash Donald Trump piñata. (Image source: YouTube)
Within seconds, the Trump piñata loses an arm, a leg and has its torso opened, revealing the treats inside — Guns and Roses t-shirts, which were tossed into the cheering crowd.
(Content warning: harsh language)
(H/T: Hollywood Reporter)