Rebbie Roberson resides in Bowie County, Texas — where guns are a familiar sight and used without apology.
And this 74-year-old grandmother is no exception.
Roberson told KSLA-TV that she was about to sit down Sunday night to watch the TV news when an armed masked man wearing gloves broke into her home.
"And when I started to get up, he was in here on me with a gun facing me right to my face," she told KSLA, adding that she had to "walk right out in front of him. I didn't know if he was going to kill me or what."
But Roberson wasn't about to let the gunman get the upper hand — and grabbed her very own .38 from a table: "And when I swerved around, I pointed it at him, and he ran."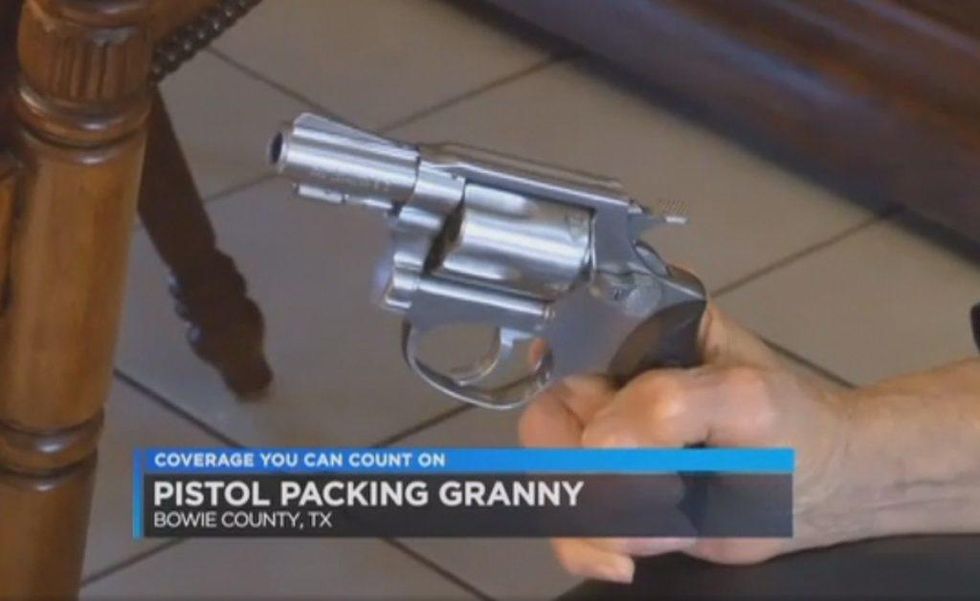 Image source: KSLA-TV
Believe it or not, she took off after the intruder and fired her pistol. The bullet holes in her walls are evidence of that.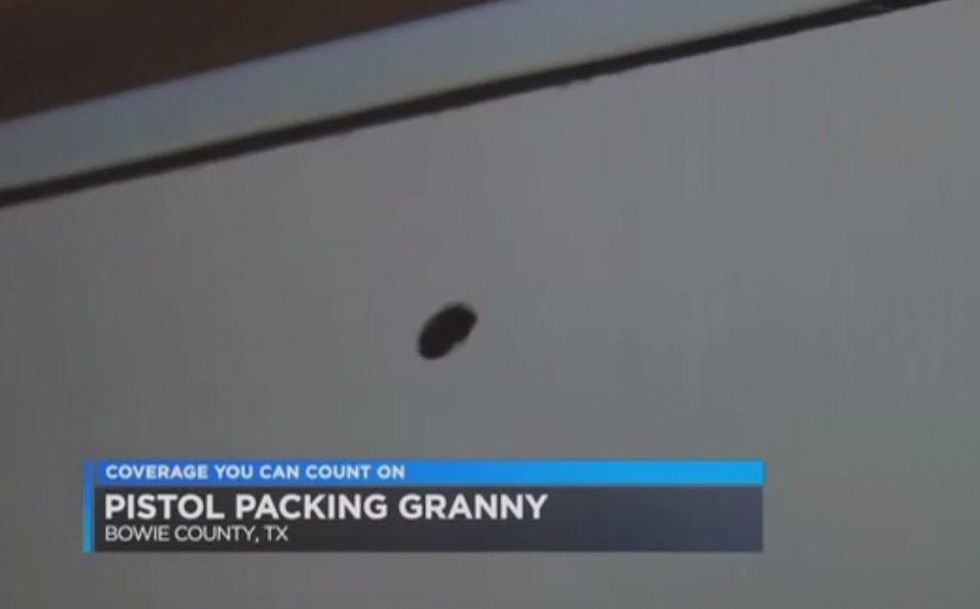 Image source: KSLA-TV
"I'm not sure I didn't hit him," Roberson told KSLA. "I don't know yet. I sure tried. I sure was hoping. That was the scare of my life."
Sitting in her chair and pointing her gun upward as she spoke to a reporter, Roberson was resolute.
"I tried to kill 'em," she acknowledged to the station. "Anybody break in on me, I'm gonna kill 'em. He's going to kill me, or I'm going to kill him."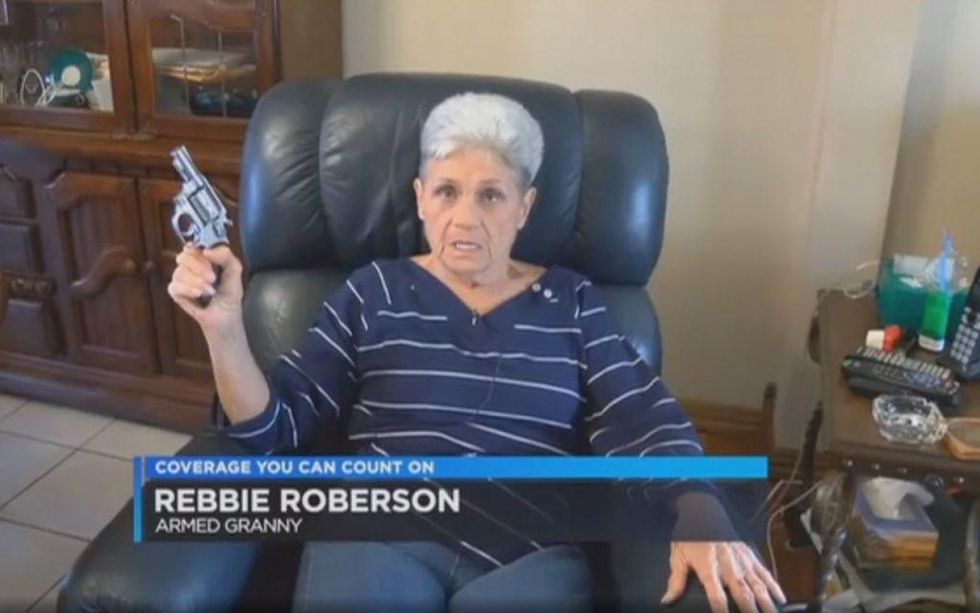 Image source: KSLA-TV
Roberson said she always keeps her gun close while she's at home, and Bowie County Sheriff's Chief Deputy Jeff Neal told KSLA he has no issue with that.
"Every citizen, according to the Texas penal code, has the right to defend themselves and their family," Neal told the station.
Officials told KSLA they don't believe the suspect was injured.
A number of Texas legislators are looking to pass "constitutional carry" in the state during 2017, which would grant all Texans the right to openly carry firearms without a permit if they choose.