The Christmas holiday seemed to be winding down as a terrific one for Lori Freni.
Her 19-year-old son Austin, a soldier in the U.S. Army, made a surprise trip home for the holidays from Fort Benning, Georgia — all arranged by a stranger after Freni struggled to pull together money for her son's airfare, WXTF-TV reported.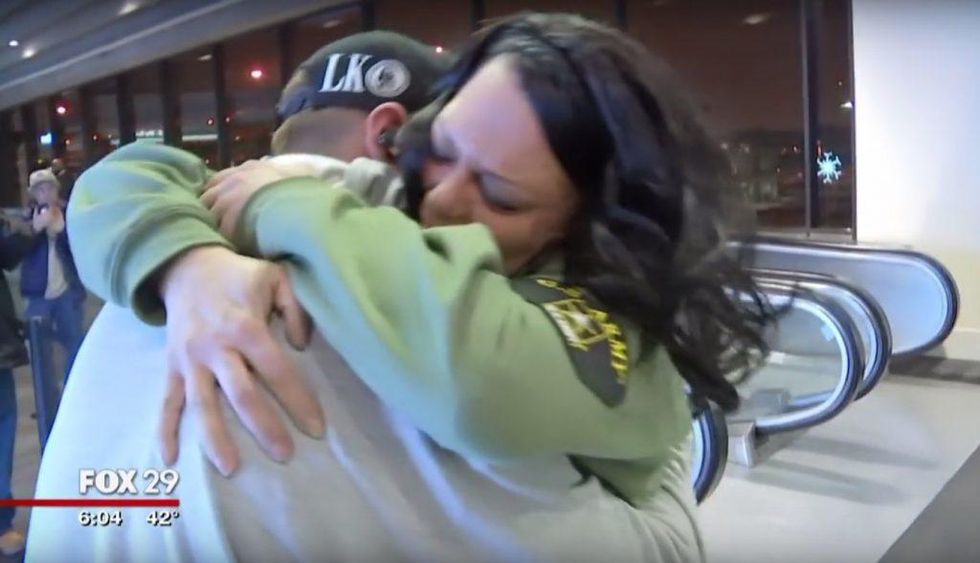 Image source: WXTF-TV
It was an especially welcome Christmas present since Austin's father died of brain cancer and Freni lost work with a disability — in fact, the station said, Austin had been sending money home from his Army earnings.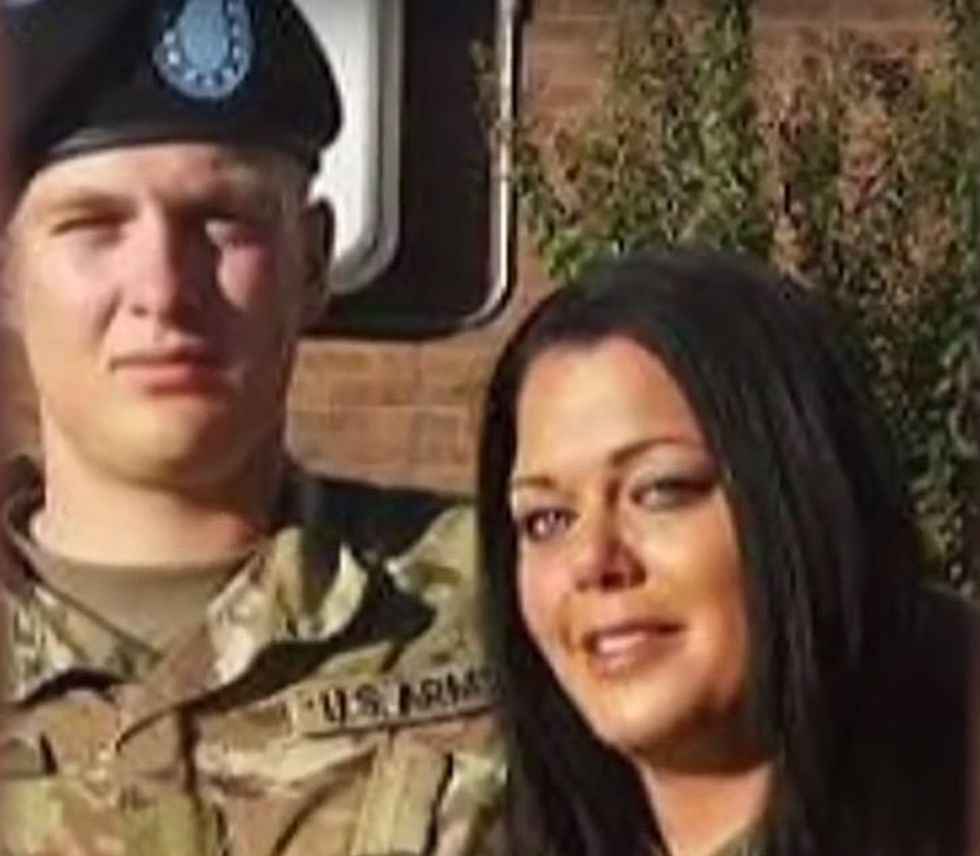 Lori Freni with her son Austin Freni (Image source: WXTF-TV)
But the restful time at home in Atco, N.J., came to a crashing halt on New Year's Day.
Freni told WXTF that while heading back from the Mummers parade in south Philadelphia, she and Austin and his girlfriend were attacked by a large gang.
"Group of 10 to 15 guys walked by me [making] derogatory comments towards Austin's Army jacket," Freni told the station.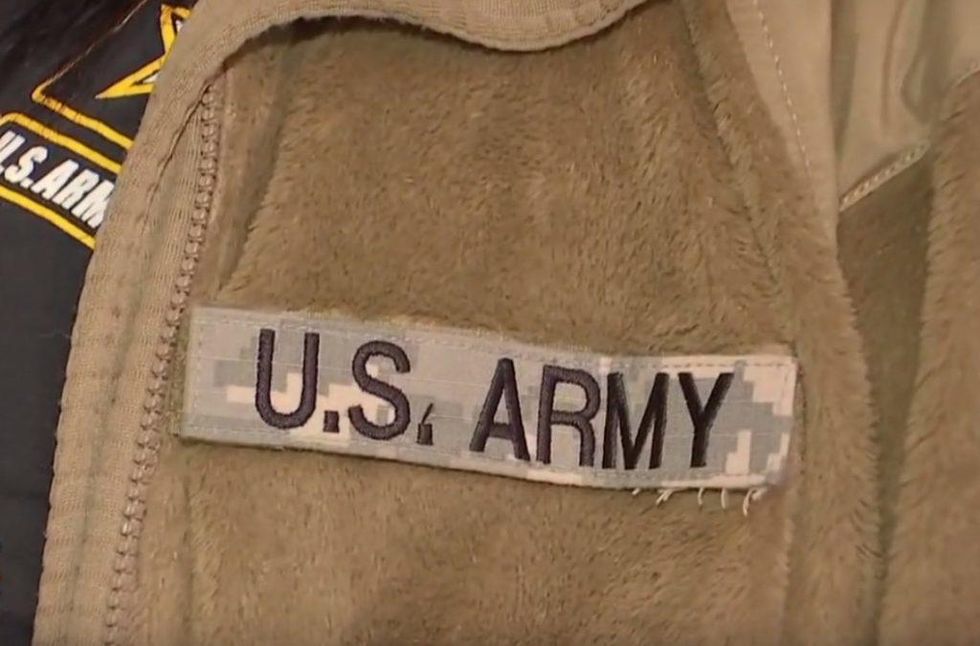 Image source: WXTF-TV
Sgt. Eric Gripp, a Philadelphia police spokesman, told NJ.com that an "exchange of words" followed. After one of them hit her son, Freni told WXTF, others joined in.
"Me and his girlfriend tried pulling them off, and they hit us," Freni told the station. "We got hit in the face. She got thrown in the street."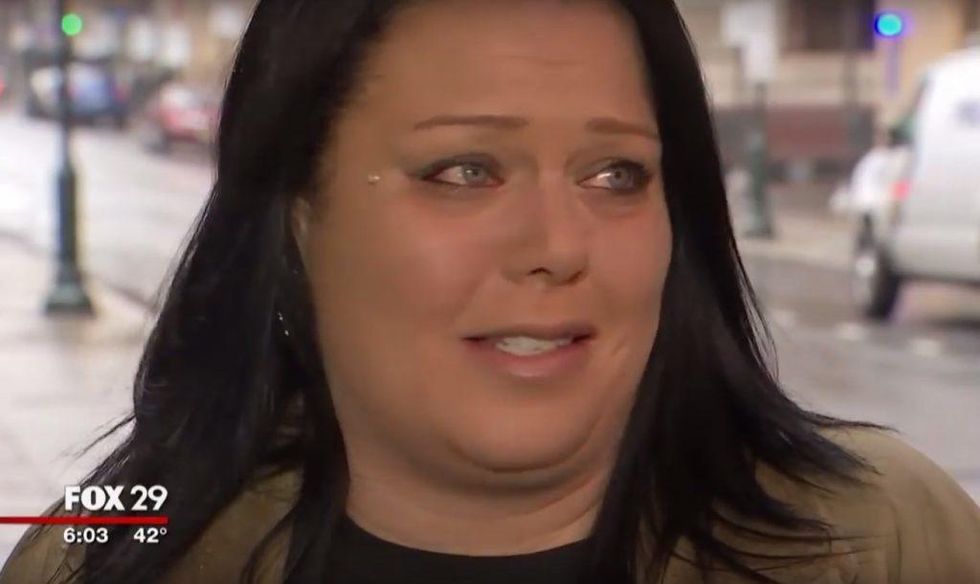 Image source: WXTF-TV
Now Austin — who was supposed to be deployed to the Middle East in less than two months — is in the hospital with severe facial injuries.
"Austin's in rough shape. He's pretty banged up," Freni told WXTF, adding that "he's got to get plates put in his jaw, and his mouth will be wired shut for the next eight weeks."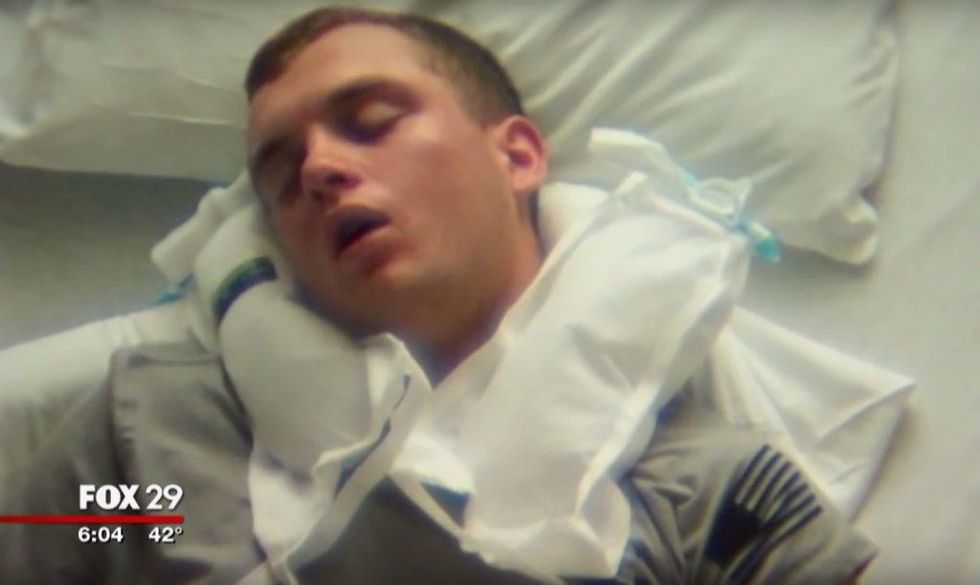 Image source: WXTF-TV
Investigators are examining surveillance video in an effort to identify the attackers, Gripp told NJ.com.
"He's such a good kid," a tearful Freni told WXTF of her son. "He did not deserve this."
She added, "How anyone can put down the military, it makes no sense to me. I mean, these are these guys who give up their lives to fight for our freedom, and you're gonna beat them down. I'm dumbfounded."
And after all her family's been through, the attack was hard to take: "We're lost," she told the station. "Just complete disbelief."