Amid Meryl Streep's headline-grabbing takedown of Republican President-elect Donald Trump during her Golden Globes speech Sunday, the celebrated actress also slammed football and mixed martial arts.
"Hollywood is crawling with outsiders and foreigners. And if we kick 'em all out, you'll have nothing to watch but football and mixed martial arts, which are not the arts," Streep told the crowd to big applause.
But one guy who isn't joining in the clapping is President of Ultimate Fighting Championship — and Trump supporter — Dana White, who hit back at Streep's MMA quip with some harsh words.
"It's not going to be everybody's thing, and the last thing in the world that I expect is an uppity, 80-year-old lady to be in our demographic and love mixed martial arts," White told TMZ with a grin. (For the record, Streep is 67.)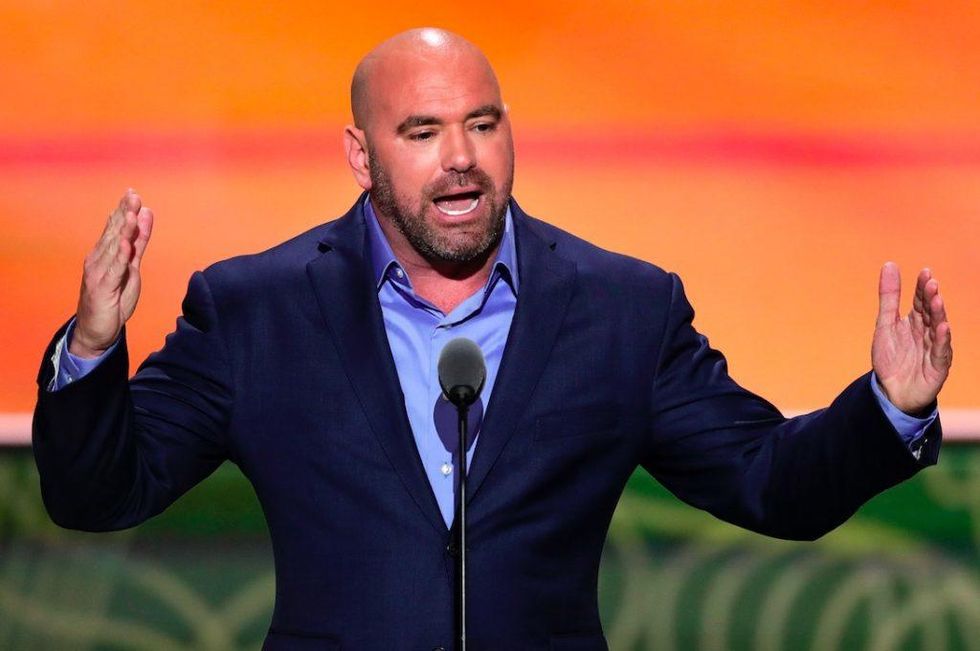 Dana White, president of Ultimate Fighting Championship, speaks during the second day of the Republican National Convention in Cleveland on July 19, 2016. (AP/J. Scott Applewhite)
White said he wasn't sure if Streep's comments were a reaction to his speech at the Republican National Convention last summer, which included high praise for Trump: "I've been in the fight business my whole life. I know fighters. Ladies and gentlemen, Donald Trump is a fighter, and I know he will fight for this country."
As for Streep's insistence that MMA isn't an art, White adamantly disagreed.
"Of course it's an art," he told TMZ. "I mean, these fighters, the men and women are so talented, you know they train their whole lives to become the best in the world. And the people who get into the UFC are the elite of the elite. To say something stupid like that is like saying she's not a talented actress, which she is."
White also said Streep's comment demonstrates she's "not educated about our sport."
(H/T: New York Daily News)