Comedian Patton Oswalt has made no secret of his intense disdain toward President-elect Donald Trump, but the actor was beside himself during Trump's press conference on Wednesday.
In what appeared to be a complete meltdown on social media, Oswalt implied in a series of tweets that the nation would crumble under a Trump presidency.
"Go be with your families," Oswalt wrote on Twitter. "Hoard food."
He also tweeted about purchasing a gas generator and a seed vault, which is something that survivalists typically use to stock seeds for various crops.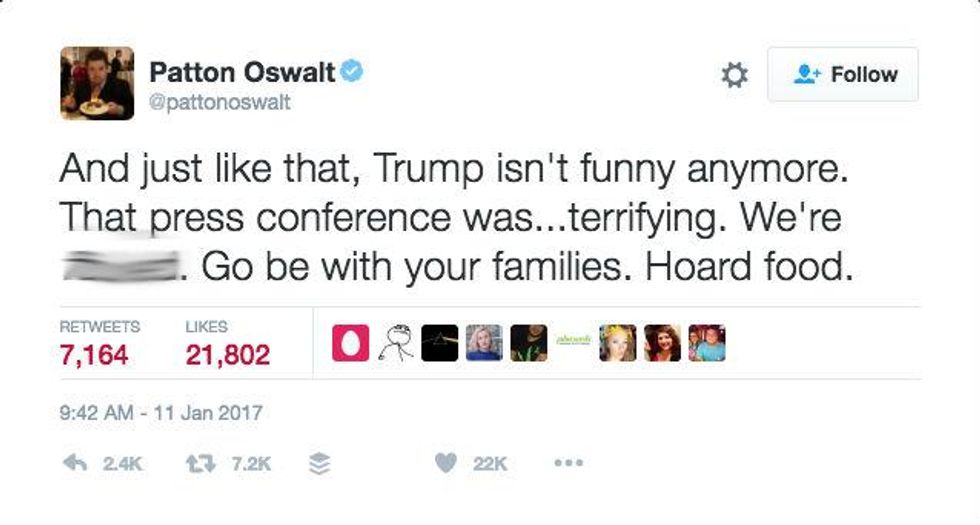 Image source: Twitter
Go back to sleep, Will. I'll call you later. Wanna go halfsies on a gas generator and a seed vault with me? https://t.co/8QIe2ExQWu

— Patton Oswalt (@pattonoswalt) January 11, 2017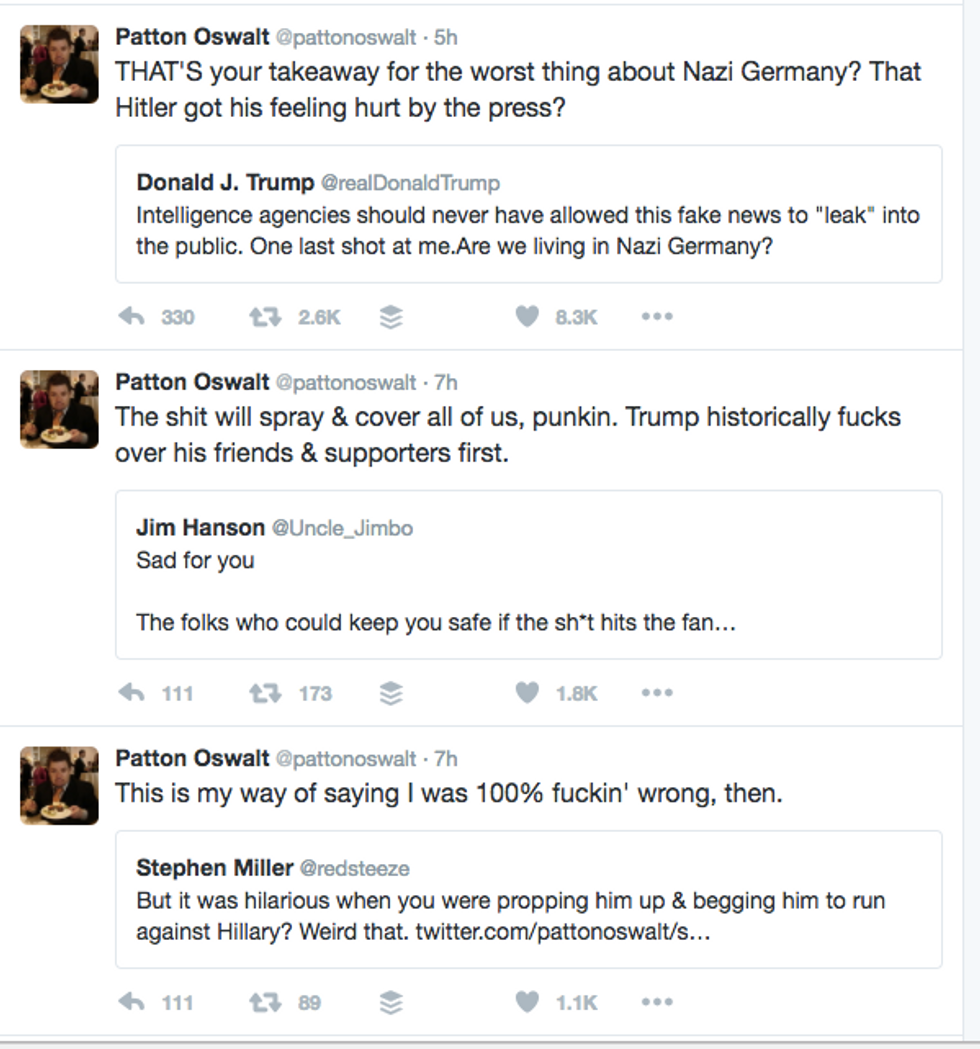 Image source: Twitter
But Oswalt wasn't thrilled with President Obama, either. He retweeted another Twitter user who wrote, "The only possible nod to humanity that Obama can make on his way out of his disastrous presidency is pardoning Chelsea Manning."