A 78-year-old Houston homeowner has a morning ritual.
At about 5:30 a.m. each day, he exits his house and grabs the newspaper. And he typically carries his gun, KHOU-TV reported.
On Monday morning, the homeowner repeated his routine — and it took a terrifying turn.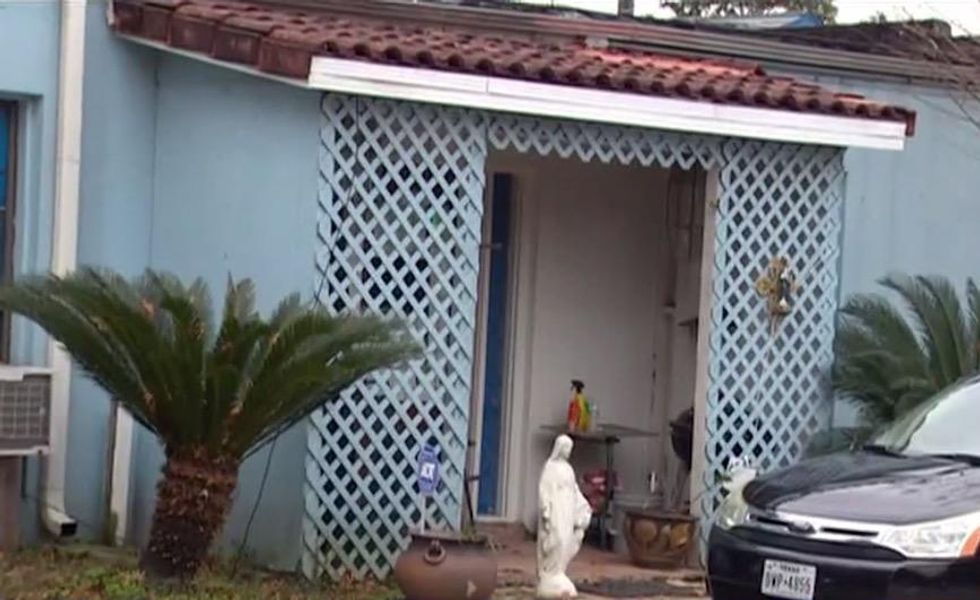 Image source: KHOU-TV screen cap
The driver of a pickup truck exited his vehicle, KHOU said, approached the homeowner, put a gun to his head and demanded his wallet.
"I hear ... 'Pow, pow, pow, pow!' real loud," a neighbor told the station afterward.
That's because as the victim gave the suspect his wallet, he also pulled out a gun and fired several shots at the suspect and his vehicle, police said. The suspect then fled in a light-colored pickup truck, police added.
The suspect, who has yet to be identified, was found in the truck shortly afterward and had suffered gunshot wounds, police said. He was taken to a hospital where he was pronounced dead, police added.
The victim's son — who was inside the house at the time of the incident — told KHOU his father was just trying to protect himself and his family. He never wanted to take someone's life, the man's son told the station, but with a gun to his head, he had little choice.
The victim wasn't injured, police said.
Neighbors told KHOU the victim owns several properties and is well-liked.
"I'm glad that our landlord is OK, 'cause we depend on him a lot," one tenant told the station. "He looks out for us, he makes a lot of repairs around here and he works very hard."
No charges have been filed, KHOU reported, but a grand jury will look at the case.
This story has been updated.