While the heralded musical "Ragtime" often acts as a springboard for discussions about racism, a New Jersey high school's planned production of the Tony Award-winning musical is up in the air — over the N-word and other slurs in the dialogue, reflecting life in early 20th-century America.
The controversy reportedly began when a parent complained to the Cherry Hill School Board about the language in the musical — and then the parent contacted the Camden County East Branch of the NAACP.
After the board met with the NAACP chapter and the Cherry Hill African-American Civic Association, the board announced last week that the N-word and other slurs would be scrubbed from the Cherry Hill High School East production, set to hit the stage in March.
That didn't sit well, however, with about 1,200 students, alumni and community members who signed a petition saying historical sanitizing helps no one and is antithetical to educational and artistic processes.
The school board heard that message loud and clear at its Tuesday night meeting, where more than 100 people gathered to voice their views.
"I am cast as one of the characters who uses the N-word," a choked-up Ezra Nugiel, a white student, told the board. "I don't say it happily, but I know that I have to. Words matter. Words matter. The N-word matters. ... We need to hear these words to not let history repeat itself."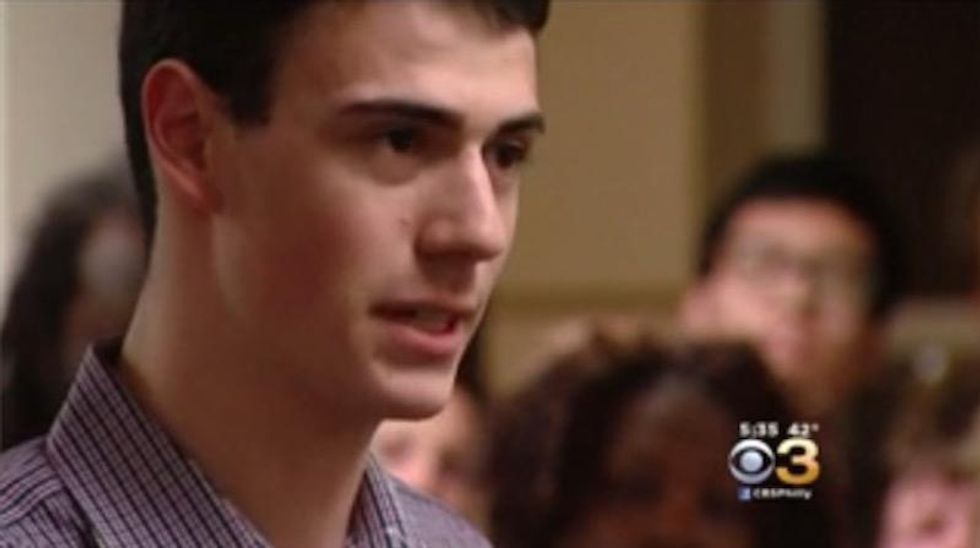 Ezra Nugiel (Image source: KYW-TV screen cap)
Cedric Middleton, a black student in the production, told Philly.com he also wants the offensive words left in: "I fully understand the feelings of discomfort. 'Ragtime' is how we get through such ugliness."
"I ask you please, reconsider," actress and school alum Aliya Bowes told the board, KYW-TV reported. "Let these kids say these words that were unfortunately the norm and let them moments later walk off that stage to realize how lucky they are to be where they are and accomplish things that these characters and real-life people of this time could only dream of."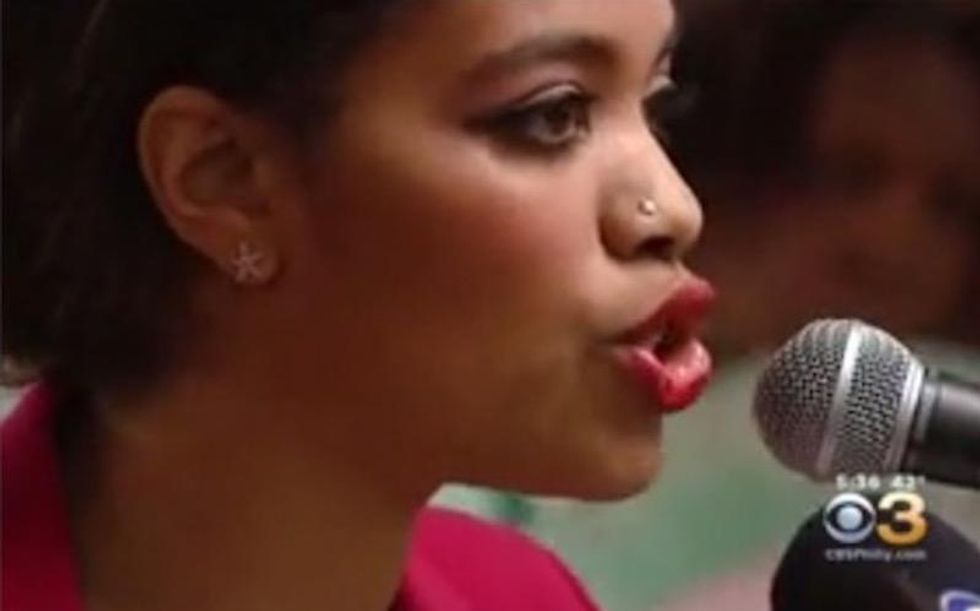 Aliya Bowes (Image source: KYW-TV screen cap)
But despite the fact that Moses Gunn won a 1992 NAACP Image Award for best supporting actor in the movie version of "Ragtime," an NAACP member took to the microphone Tuesday night and told the board he was in no mood to hear the N-word again.
"You can't call me the N-word and then tell me it's art. I don't care what your rationale is," Cary Savage said, Philly.com reported. "I've been through too much for that."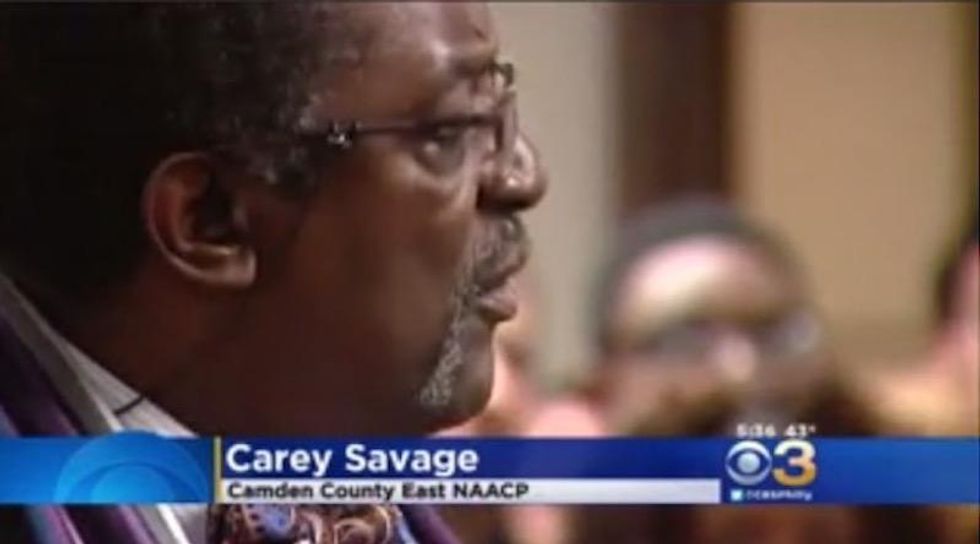 Image source: KYW-TV screen cap
Savage — a retired school administrator and vice president of the Camden County East NAACP branch — said civil rights leaders don't "need to be refreshed on what racism is by the unfettered use of this word and like phrases in a high school play or musical," KYW reported.
But even if the board goes through with the plan to scrub racial slurs or replace them, permission would need to come from the "Ragtime" licensor, and it's unlikely to be approved, the station said.
Senior Ashley Cooper, 17, plays a leading role as "Sarah" and said she and her fell0w students have learned a great deal just in conversation regarding the N-word.
"It's important for all of the East community to see this show," Cooper, who is black, told Philly.com. "We're in such divided and divisive times."