Uber CEO Travis Kalanick took a ride in a familiar vehicle on Super Bowl Sunday — he was a passenger in the back of an Uber Black with two female companions, KPIX-TV reported.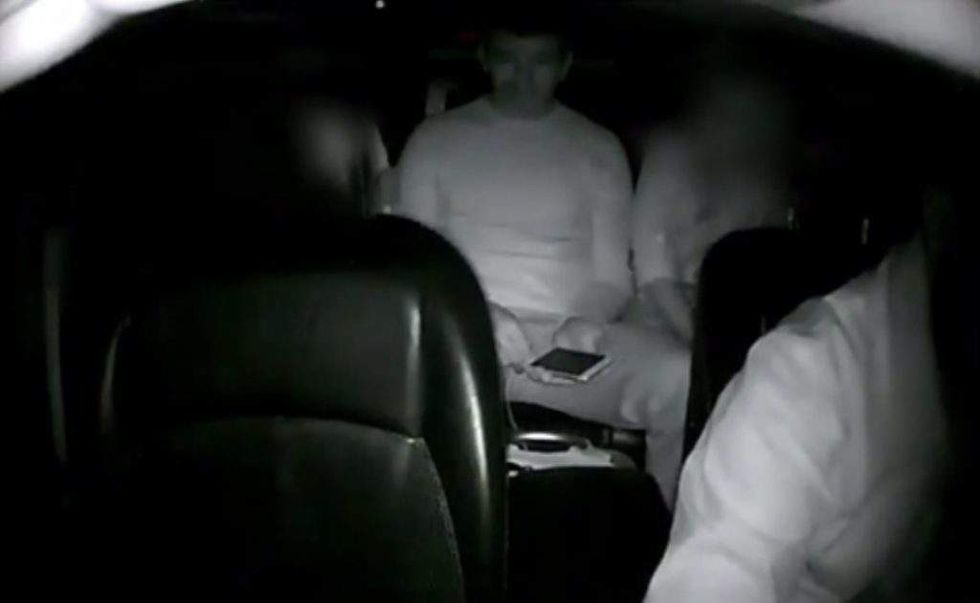 Image source: KPIX-TV
One might assume there's no better way for the company's head honcho to travel, but Kalanick was in for a surprise.
The Uber driver — Fawzi Kamel of Daly City, California, the station said — told his boss that lowered fares were hurting him financially.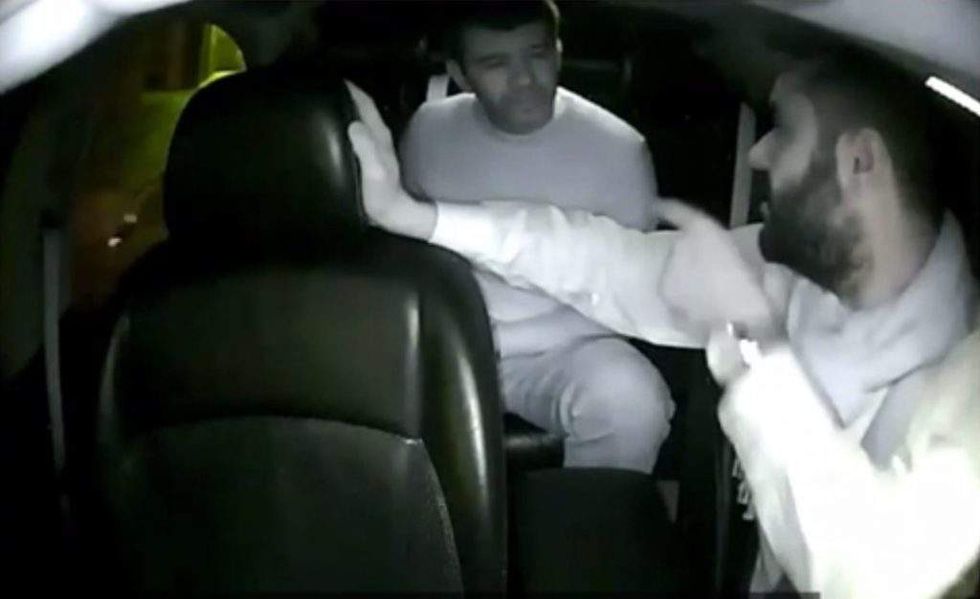 Image source: KPIX-TV
But Kalanick apparently wasn't in the mood to hear all that and got in Kamel's face.
And unfortunately for the CEO, the heated exchange was caught on newly surfaced dashcam video, KPIX said.
"I lost $97,000 because of you," Kamel is heard saying on the clip. "I'm bankrupt because of you. Yes, yes, yes. You keep changing every day. You keep changing every day."
"Hold on a second, what have I changed about Black?" Kalanick replies. "What have I changed?"
"You changed the whole business," the driver shoots back. "You dropped the prices."
"On black?" Kalanick responds.
"Yes, you did," Kamel says, adding that "we started with $20."
Then Kalanick returns fire at his employee with some bigger guns: "Bulls**t"
"Some people don't like to take responsibility for their own s**t," Kalanick went on. "They blame everything in their life on somebody else. Good luck."
"Good luck to you too," Kamel replies as Kalanick exits the vehicle, "but I know you don't gonna go far."
Not long after the video came to light Tuesday, KPIX reported that Kalanick said he was sorry about his behavior in an email to staff that Uber published on its blog:
By now I'm sure you've seen the video where I treated an Uber driver disrespectfully. To say that I am ashamed is an extreme understatement. My job as your leader is to lead … and that starts with behaving in a way that makes us all proud. That is not what I did, and it cannot be explained away.
Uber has been connected to several other negative turns of late. On Monday Kalanick asked an Uber executive to resign amid a sexual harassment claim, and last month Kalanick stepped down from Republican President Donald Trump's business advisory council after pressure from Trump opponents.