Attorney Andrew Jezic told reporters on Friday morning that his client, Henry Sanchez-Milian, was released from Immigration and Customs Enforcement detainment because ICE does not have enough resources to handle the influx of illegal immigrants pouring into the country.
In a story that has garnered national attention, Sanchez-Milian, 18, is accused of participating in the brutal rape of a 14-year-old girl in the bathroom of Rockville High School in Maryland. Both of the alleged rapists are illegal immigrants.
Sanchez came to the U.S. illegally from Guatemala in August and was stopped by federal authorities in Texas, but after spending 12 days in detainment, ICE made the decision to release him.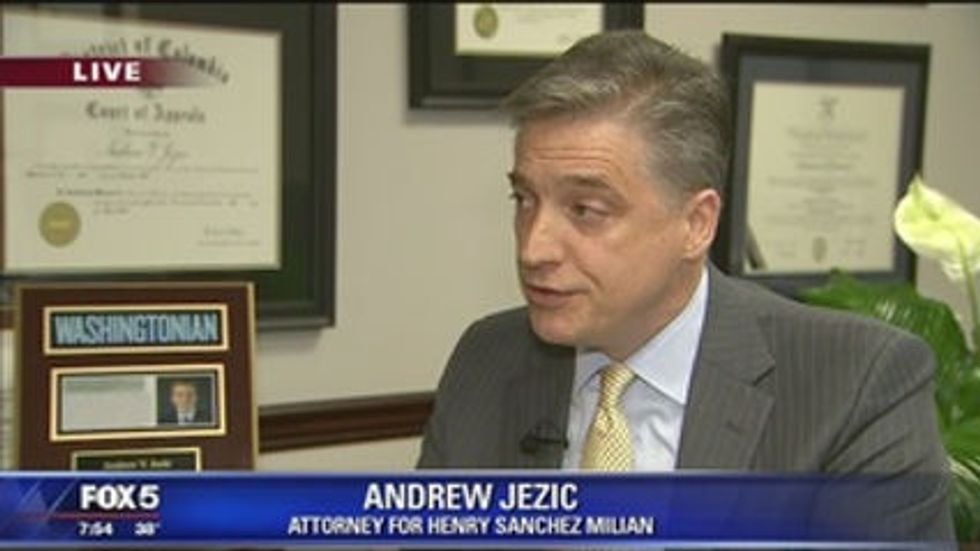 "He was stopped at the border and detained by ICE. He was detained for 12 days, but then ICE made the discretionary decision to simply let him go. They put him on plane in Texas, and his father had to pay for the ticket. His father picked him up at BWI airport [in Baltimore, Md.], and he's been in this country with the full awareness of ICE," Jezic told WTTG.
"There's been so many people that have come through the border that are underage in the last year, so what happened is that immigration just doesn't have the resources to deal with all of these people coming in," Jezic continued. "They detain them, they investigate them, they find out if there is any gang affiliation, they find if there's any record in their home country, or any record here in the United States, or any family members that are dangerous. ... If there's none, they release them."
Jezic explained that court hearings are delayed, and what used to be scheduled four months out is now taking anywhere from five months to a year, but that Sanchez will receive a court date and he will seek asylum as he flees his home country of Guatemala.
"We are going to aggressively assert a claim of asylum for this young man because he was fleeing gang violence and gang threats in his hometown," Jezic said.
He also said Sanchez will plead not guilty because he claims the sexual encounter was consensual.
"This was a preplanned, consensual, non-forcible encounter. ... There is evidence that will come out later I believe that this was a planned encounter with this young lady and at least one of these gentlemen," Jezic said.
In the state of Maryland, in order for statutory rape to occur where consent is not a defense, the perpetrator must be at least four years older than the victim, to the day. The alleged victim in this case is three years and eight months younger than Sanchez.