Shots were fired near the U.S. Capitol Wednesday morning after a woman allegedly tried to run over Capitol Police officers with her car.
According to Capitol Police, the woman, who has not yet been identified, was seen driving her car erratically and attempted to make an illegal U-turn before ramming her car into a police cruiser. She also allegedly attempted to run over officers who were standing nearby.
Shots were fired on the scene, but no one was injured, and the woman was taken safely into police custody.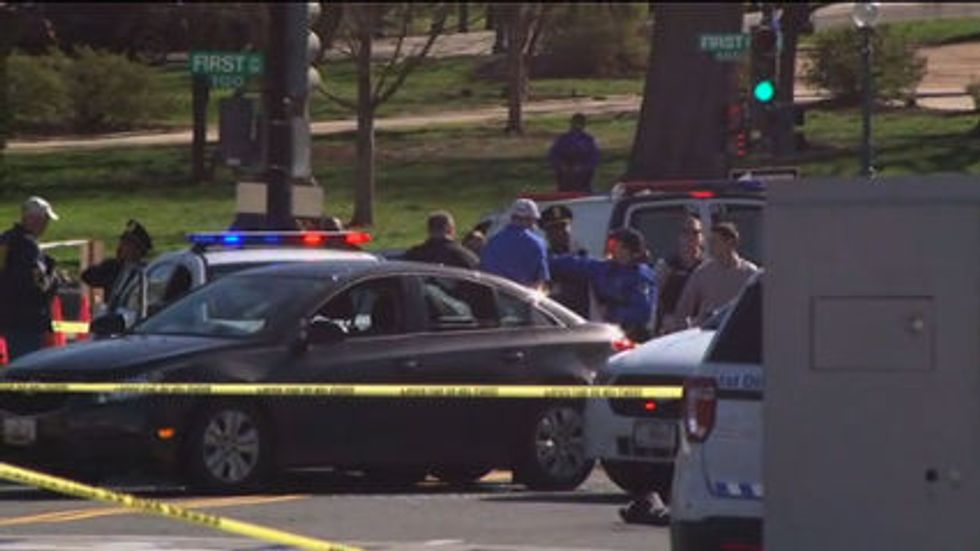 According to a spokesperson for the Capitol Police, it is not believed that the woman had any terror-related motive, and police are treating this as a criminal investigation, rather than a terrorist investigation.
Many streets around the Capitol remained closed throughout the morning, although foot traffic is currently being allowed to enter and leave both Senate and House office buildings.
The driver's motivation is as yet unknown.