A Texas judge has sentenced parents Qwalion Busby and Marquita Johnson to six months in prison and 10 years of probation after their baby died in December 2015 from complications caused by an ear infection.
Busby and Johnson were arrested in May 2016 by Bexar County Sheriff's deputies and charged with injury to a child – serious bodily injury by omission in connection with the death of their 7-month-old baby, Naeem Busby, after authorities learned that Busby and Johnson had attempted to treat the baby's ear infection solely with "holistic" methods.
The circumstances surrounding Naeem Busby's death had been under investigation since his father called 911 on Dec, 23, 2015, stating that boy would not eat and was having trouble breathing. The baby was reported to be severely underweight, malnourished, and covered with rashes and bruises.
Two other children were found in the home and were removed to the custody of Texas Child Protective Services, although they showed no evidence of abuse or neglect. Naeem later died from septic shock as a result of what coroners said was an untreated middle ear infection. It was also determined that Naeem  had an autoimmune disorder that had not been diagnosed before his death.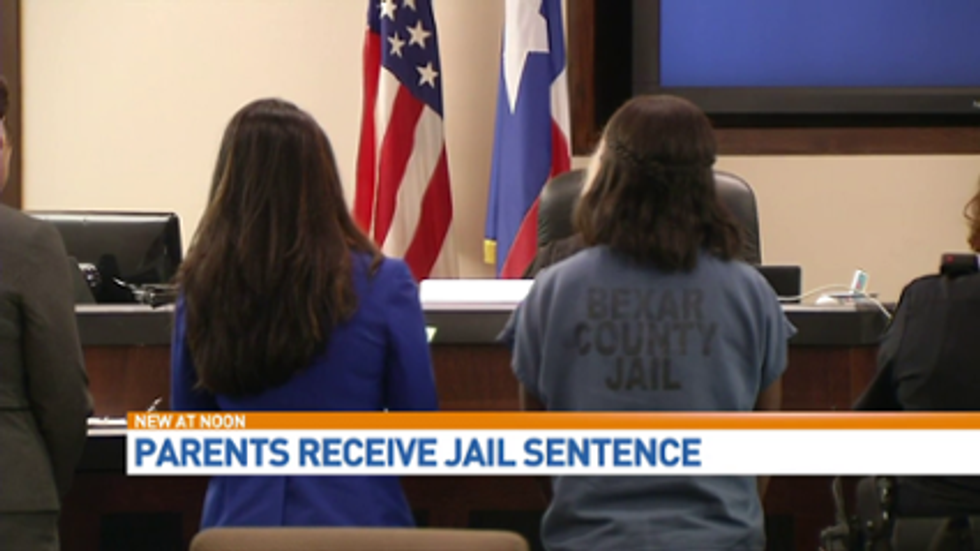 The case became a national controversy as a result of the parents' claim that they had attempted to treat Naeem's ear infection "naturally" with "holistic" methods. Experts for the couple argued that the baby's previously undiagnosed immune disorder may have caused the infection to progress to sepsis much faster than normal.
Prosecution expert witnesses disagreed, claiming that the baby's condition should have been obvious for weeks and that it could have been easily treated with a number of inexpensive antibiotics. The parents claimed that they had been treating the baby's rashes and hair losses with natural oils, which had worked for their two older children.
The jury convicted Busby and Johnson of injury to a child by omission but recommended that the couple serve no jail time and receive only 10 years' probation. The trial judge disagreed, imposing a six-month prison sentence as well as a $10,000 fine for Qwalion Busby. Sean Keane-Dawes, attorney for Qwalion Busby, promised that the parents would appeal both the conviction and the sentence.
The criminal prosecution of Busby and Johnson became a nationwide source of concern for parents who attempt to treat their children with non-traditional medicine and avoid antibiotics. Overuse and over prescription of antibiotics has become a source of public concern even for governmental health agencies such as the CDC, and the sentence handed down to Busby and Johnson might make the decision to forego antibiotics more difficult for parents, even if they are concerned about excessive antibiotic use for their child.