A national security expert revealed in testimony before a Senate Intelligence Committee that the Russians targeted the Republican candidates in the primary election that were hostile to their interests, and specifically one candidate.
Clint Watts, a senior fellow with the Foreign Policy Research Institute Program on National Security at George Washington University, told the committee that the Russians damaged the campaign of Sen. Marco Rubio (R-Fl.) in his expert opinion.
"Russia's overt media outlets and covert trolls sought to sideline opponents on both sides of the political spectrum with adversarial views toward the Kremlin," Watts testified.
"They were in full swing during both the Republican and Democratic primary season," he said, "and may have helped sink the hopes of candidates more hostile to Russian interests long before the field narrowed. Sen. Rubio, in my opinion, you anecdotally suffered from these efforts."
In response, Rubio had a revelation himself about the attempts by Russian actors to hack his campaign.
"In July of 2016," Rubio said, "shortly after I announced that I would seek re-election to the United States Senate, former members of my presidential campaign team who had access to the internal information of my presidential campaign were targeted by IP addresses with an unknown location within Russia. That effort was unsuccessful."
Rubio added a second instance when his team was targeted by what appear to be Russian hackers just the week before, and were similarly unsuccessful.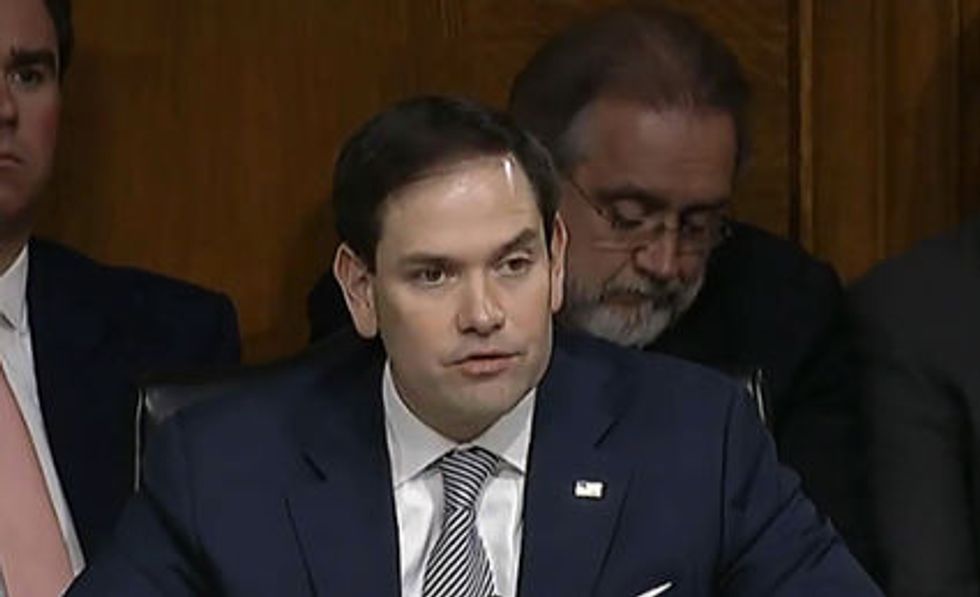 Rubio has been an outspoken critic against Russian President Vladimir Putin and the Russian government. In February, Rubio offered legislation to name the street in front of the Russian embassy after an activist who was gunned down on a Moscow bridge by attackers many believe were ordered by the Kremlin.
Critics have assailed the Trump administration over accusations and insinuations that there was collusion with the Russians to tilt the election towards the real estate mogul. President Donald Trump has vehemently denied this.