Illegal alien border crossings are plummeting, according to Homeland Security, and many are crediting President Trump's tough talk on deportation.
Homeland Security chief John Kelly said in written testimony to Congress that the number of illegal alien captures on the border have fallen precipitously, a sign that fewer foreigners are making the attempt to cross illegally into the U.S.
Kelly reported that fewer than 12,000 people were caught crossing the border illegally in March, an enormous drop of 72% from the 43,000 figure of those captured in December, before Trump's inauguration. The AP reported that this was the lowest monthly figure for at least 17 years.
Previously it had been reported that illegal crossings had dropped by 40% from January to February, which had been called "unprecedented" by border officials.
"U.S. Customs and Border Protection is releasing illegal border crossing data through the month of February and the numbers show an unprecedented decline in traffic," the report read. "From January to February, the flow of illegal border crossings as measured by apprehensions and the prevention of inadmissible persons at our southern border dropped by 40 percent."
Trump's tough talk on illegal immigration was credited for that drop as well as the current one, especially given that typically, illegal border crossings increase during this part of the year. The president has not implemented any significant change in border policy as of yet, except for the shuffling of federal judges to speed up deportation orders.
But even his critics, like Univision anchor Jorge Ramos, admit that the incredible drop in border crossings must have something to do with his constant criticism of illegal immigration during the 2016 campaign, and his promises to deport many more illegal aliens than his predecessor, former President Obama. Ramos referred to the president causing fear in potential illegal immigrants, "the Trump effect."
David Aguilar, the former U.S. Customs and Border Protection Deputy Commissioner spoke to Congress about the benefits of another of Trump's policies that would deter illegal crossings: the border wall.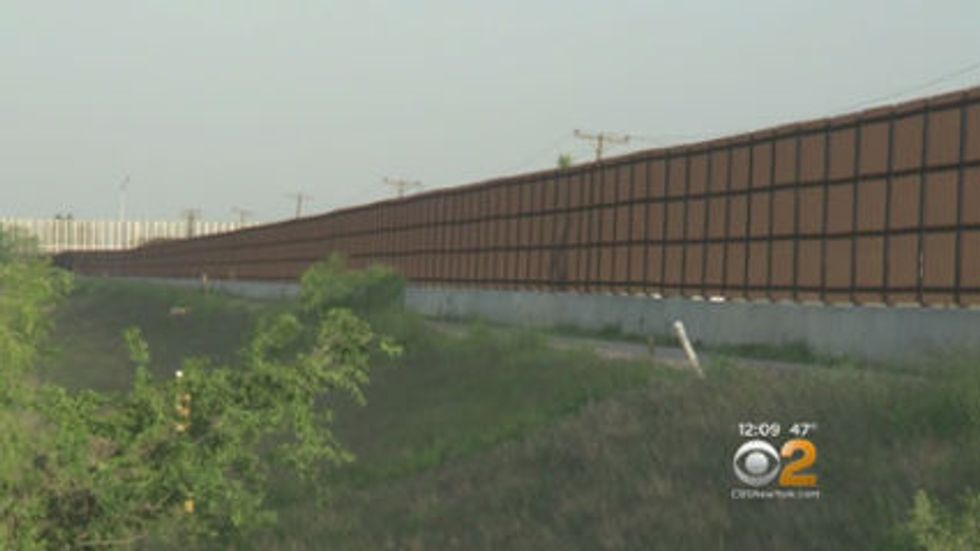 Aguilar specifically cited Trump's rhetoric as the reason for the drop in crossings, but said that action needs to follow to continue the downward trend. "It's the talk," he told Fox News Baltimore, "and walking the talk and taking substantive action on behalf of that."