A 25-year-old alleged onetime prostitute in California is behind bars after brawling with another woman more than twice her age.
The incident happened recently in the parking lot of thrift store in Stockton, California, KTXL-TV reported. That's where the two women were reportedly involved in a fender bender, the aftermath of which quickly became physical.
Cellphone video recorded by Bernardo Gonzalez, a witness to the violent brawl, shows Vanessa Ortiz, who was in a black sweatshirt throw a punch at the unidentified 67-year-old woman, who was wearing a green shirt.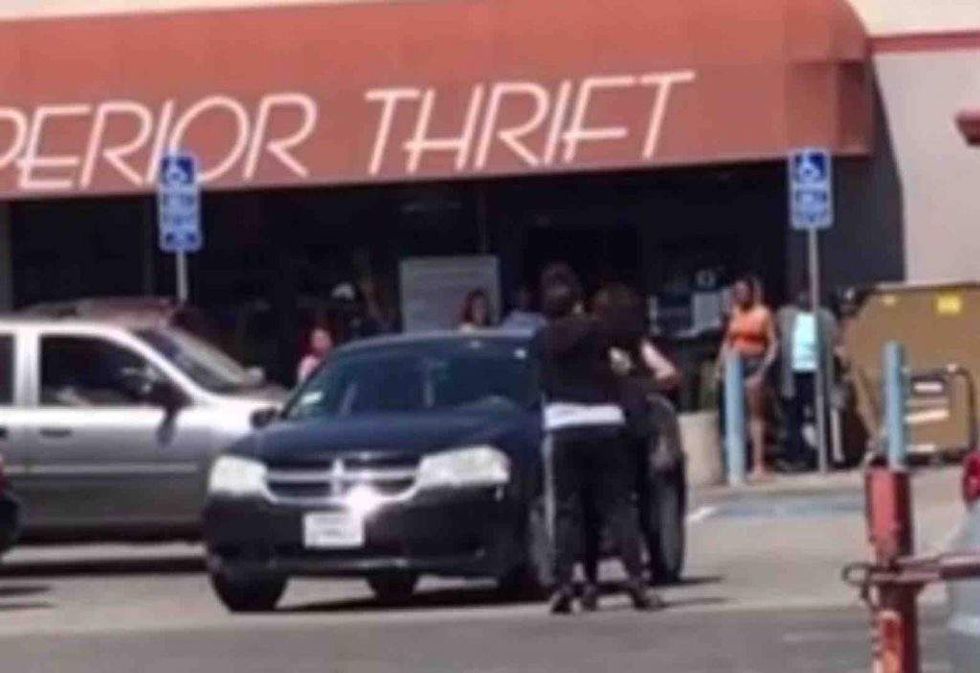 Image source: KTXL-TV
Ortiz then appeared to grab the older woman by her ponytail and throw her to the pavement.
Moments later, after a van passes by in the foreground, the woman in the green shirt is seen lying on the ground. The 67-year-old woman's arm was seen twisted backward and a large bump appeared on her forehead.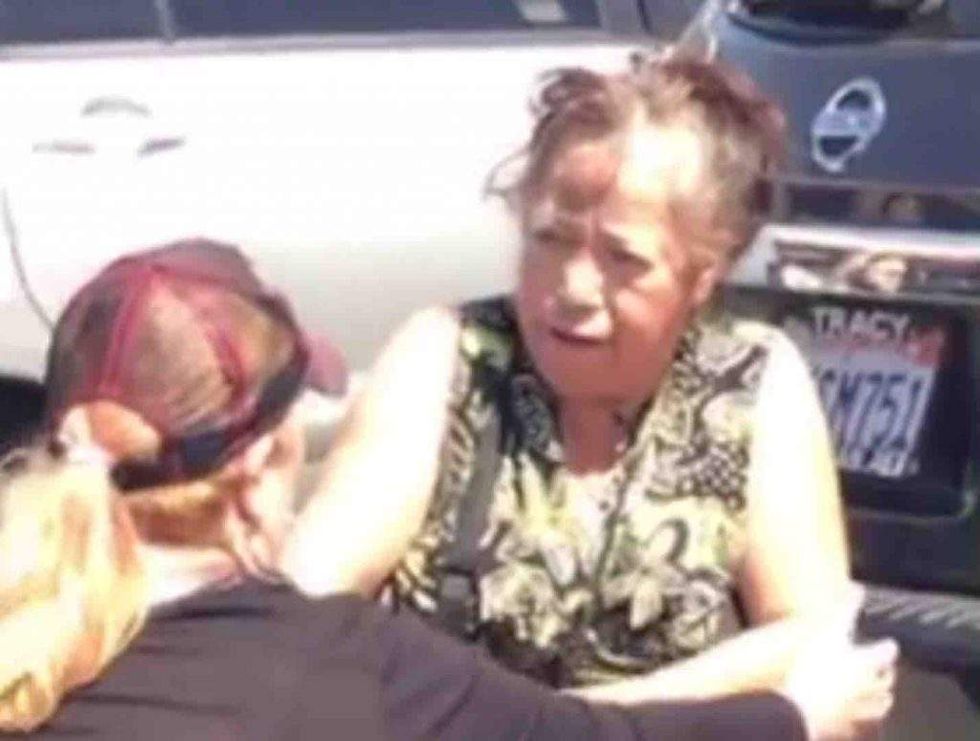 Image source: KTXL-TV
Police arrested Ortiz shortly after the confrontation. The other woman was not taken into police custody.
"I pushed her. And it was an accident," Ortiz told KTXL-TV from the San Joaquin County Jail. "And my apologies to her and her family, whatever."
Ortiz later claimed the video doesn't tell the whole story. Ortiz pointed to the scratches on her face, alleging the woman snatched her glasses off her face.
"She's not your average old lady, she's like a spicy old lady," Ortiz said.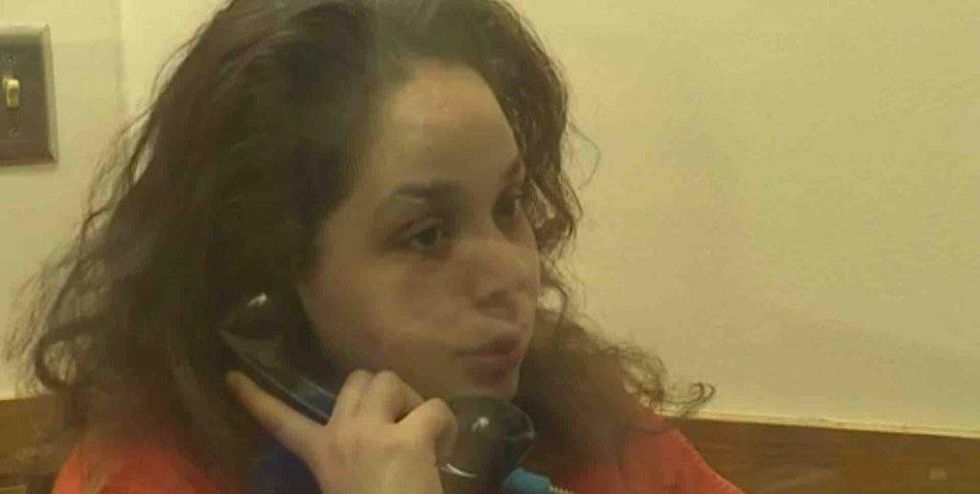 Vanessa Ortiz (Image source: KTXL-TV)
Gonzalez, too, claimed the 67-year-old woman started the violent parking lot fight.
"The old lady was instigating 'cause the lady was like, 'I already exchanged info with you, what more do you want?' " Gonzalez said. "[A]nd the old lady started getting all in her face and got aggressive with her."
The Stockton Police Department did not immediately respond to TheBlaze when asked for a comment or a copy of the police report.
Ortiz remains behind bars for felony battery, since she is ineligible for bail. Before the incident, there was already an arrest warrant out for Ortiz on failure to appear in court on a misdemeanor charge related to loitering with intent of prostitution.
Ortiz acknowledged the previous charge: "I have prostitution, but no one's denying nothing."