Robert Ménard, mayor of Béziers in southern France, took note of Muslim children flooding classrooms on the first day of school last September, tweeting that he was watching the "great replacement" happen before his eyes.
BBC News characterized the term as "divisive" and "used to describe the alleged eviction of France's white Christian population by migrants."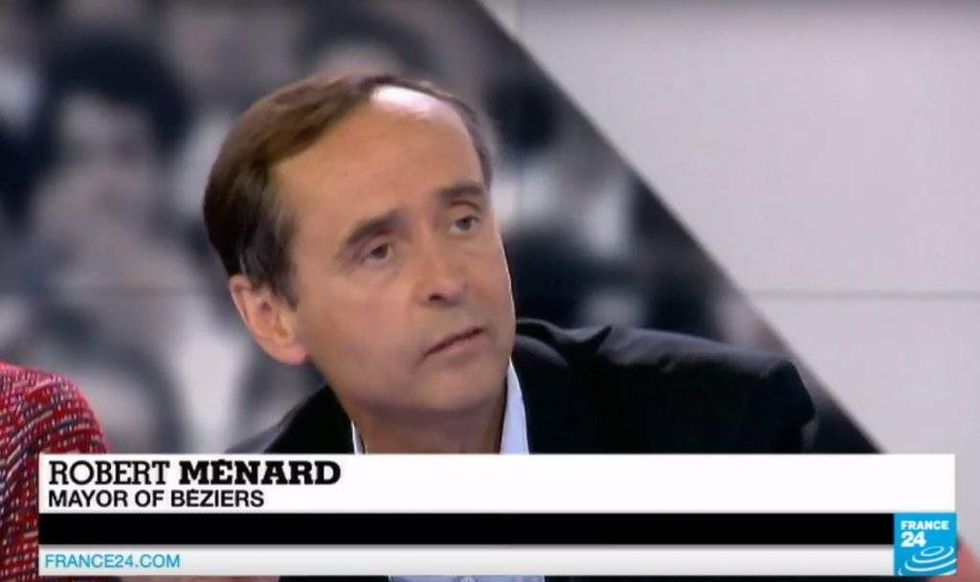 Image source: YouTube screen cap
Ménard didn't stop there, though.
A few days later during a television appearance, he said that "in a class in the city center of my town, 91% of the children are Muslims. Obviously, this is a problem. There are limits to tolerance," BBC News reported.
The network said French law "prohibits data based on people's religious beliefs or ethnicity."
Menard, 63, apparently didn't see what the big deal was.
"I just described the situation in my town. It is not a value judgment, it's a fact," he said, according to BBC News. "It's what I can see."
Seems that wasn't a sufficient defense, as Ménard — described by the network as "far-right" and an "ally of the anti-immigrant National Front party" — was fined 2,000 euros for inciting hatred over his words. (That's about $2,200.)
The public prosecutor had asked for a fine of 1,800 euros, saying Ménard "pointed the finger at kids, whom he describes as a weight on the national community," BBC News reported.
Apart from the fine, the Paris court awarded 1,000 euros in court costs to anti-racist groups that had brought the case, the network said, adding that Ménard insisted he'll appeal the ruling.
Ménard took heat last spring for reportedly attempting to keep track of the number of Muslim students in classrooms: