Three gunmen attempted a drive-by shooting at a Houston homeowner who was standing in his yard just after 2 a.m. Saturday.
Attempted being the operative term.
See, the homeowner has a concealed-handgun license, KPRC-TV reported, adding that he's apparently logged more than a few hours at a firing range.
It showed.
The homeowner hid behind a bush and returned fire, KTRK-TV reported.
Police told the station that amid more than 40 rounds exchanged, the homeowner hit all three gunmen.
And the gunmen? They didn't hit the homeowner once.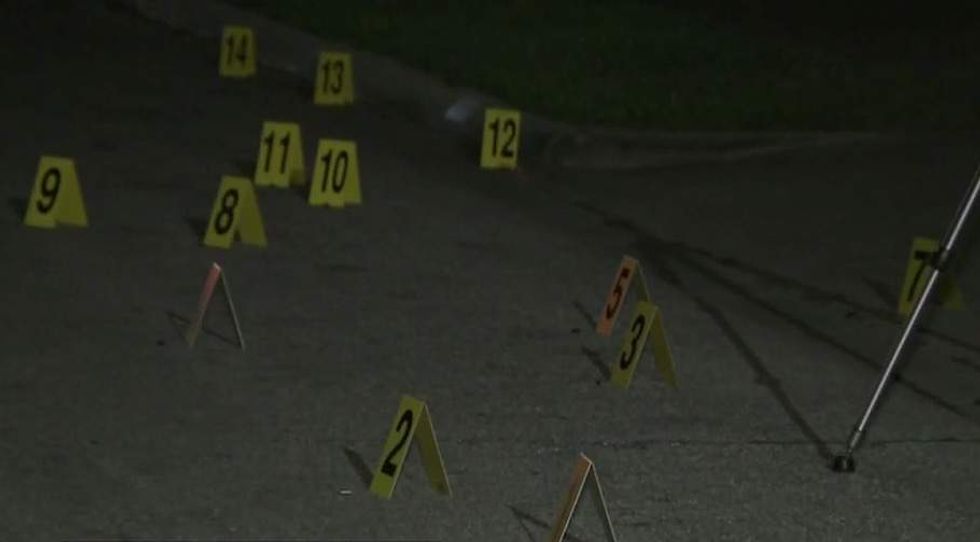 Image source: KPRC-TV video screenshot
One of the gunmen died at the scene, KTRK said. The other two gunmen fled on foot but were soon taken to a hospital where one of them died, KTRK reported.
The other gunman went into surgery for his bullet wounds, the station said, but detectives didn't have an update on his condition.
The driver of the car crashed into another vehicle and ran into a yard, KTRK added. There was no additional information on the driver.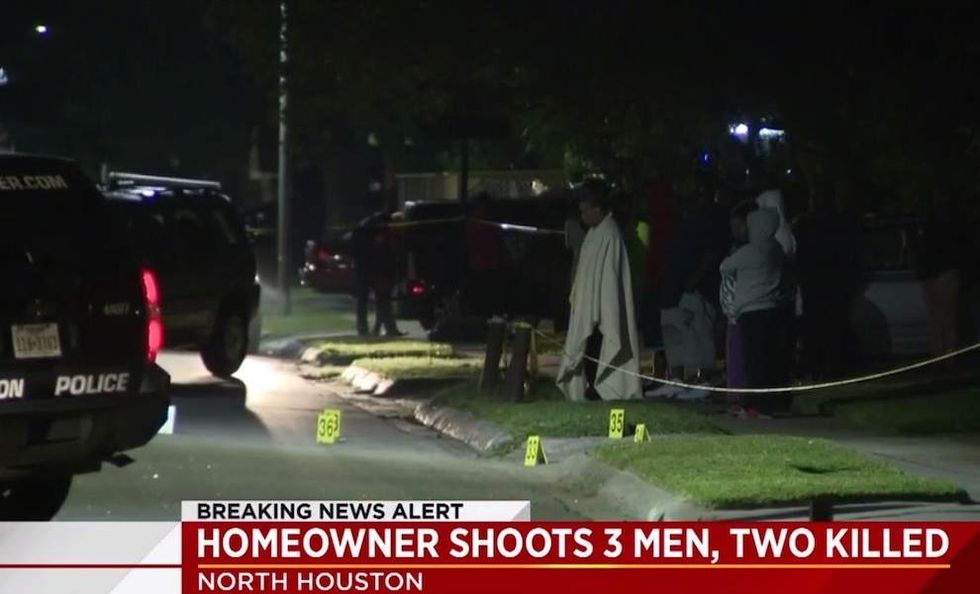 Image source: KPRC-TV video screenshot
The homeowner was questioned but hasn't been charged, KTRK said, adding that it appears to be a case of self-defense.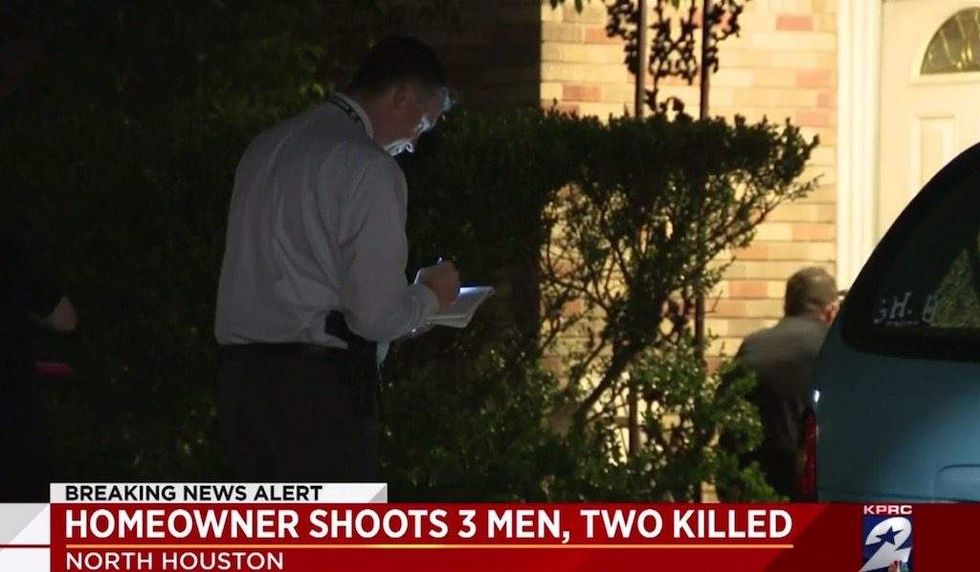 Image source: KPRC-TV video screenshot
Officers told KTRK that arson investigators were called to the same home Friday after an attempt to set it on fire.