A manhunt for two fugitives who murdered corrections officers during their escape from prison in Georgia came to a dramatic end in Tennessee. And it ended because of armed homeowners who helped police capture the killers.
Ricky Dubose and Donnie Rowe had been on the run for three days after killing Sgt. Chris Monica and Sgt. Curtis Billue.
Georgia inmates accused of killing corrections officers caught in Tennessee: https://t.co/jcTvHpSM95 https://t.co/PwcXGUECbV

— WSB-TV (@WSB-TV) 1497576108.0
According to law enforcement officials, the convicts abandoned a truck they had stolen when authorities identified it to the public on Wednesday. Stealing another car, they broke into an elderly couple's home and held them hostage for three hours. After their car was stolen by the fleeing killers, the couple were able to free themselves and call the police.
Police spotted the car in Shelbyville, Tennessee, and a chase began.
"All of a sudden, I look up from my phone and I see a state trooper," a witness told local news reporter Nicole Carr. "He's got an assault rifle, he's got his finger on the trigger and he's like, 'As soon as I tell you, turn around and go the opposite way on the highway.'"
The murderers fired their weapons at the police as they tried to speed away, but eventually they crashed the stolen car into the woods and ran toward a nearby home.
Luckily, the homeowner was armed, and after calling the police and his neighbors, they were able to keep the murderers at gunpoint until police arrived and arrested them.
Our Agent snapped this picture of Ricky Dubose and Donnie Rowe just after their capture in Rutherford County, TN to… https://t.co/4ju81BqUM3

— Tennessee Bureau of Investigation (@Tennessee Bureau of Investigation) 1497582063.0
Georgia Gov. Nathan Deal released a statement upon the capture, praising the efforts of the officers involved.
"Rest assured, justice will be served," he said. "My sincere thanks to our local, state and federal law enforcement officers who assisted in the manhunt. Because of their tireless efforts, the public is safe. The pain endured by the families and loved ones of Sergeant Christopher Monica and Sergeant Curtis Billue endures, however. We will do everything in our power to support their loved ones, and we will not forget their sacrifice and service."
"Now we're gonna go into the prosecution and trial mode," Putnam County Sheriff Howard Sills said in a news conference with reporters after the arrest. He also apologized to the families of the victims.
"The burden of danger is off," he concluded, "and that is the greatest relief of all."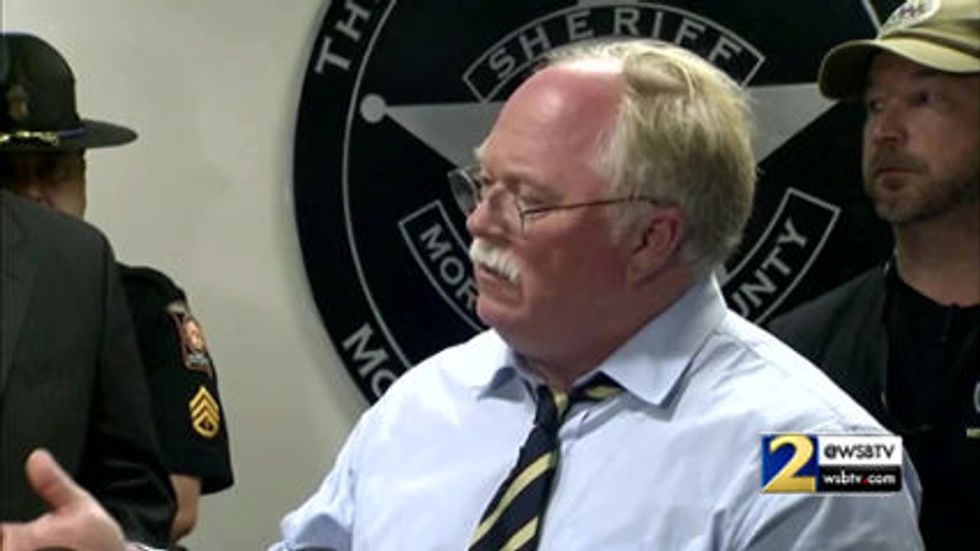 Rowe had been convicted of armed robbery and aggravated assault and was serving a life sentence when he escaped. Dubose was serving a sentence of up to 20 years for armed robbery, aggravated assault, and theft.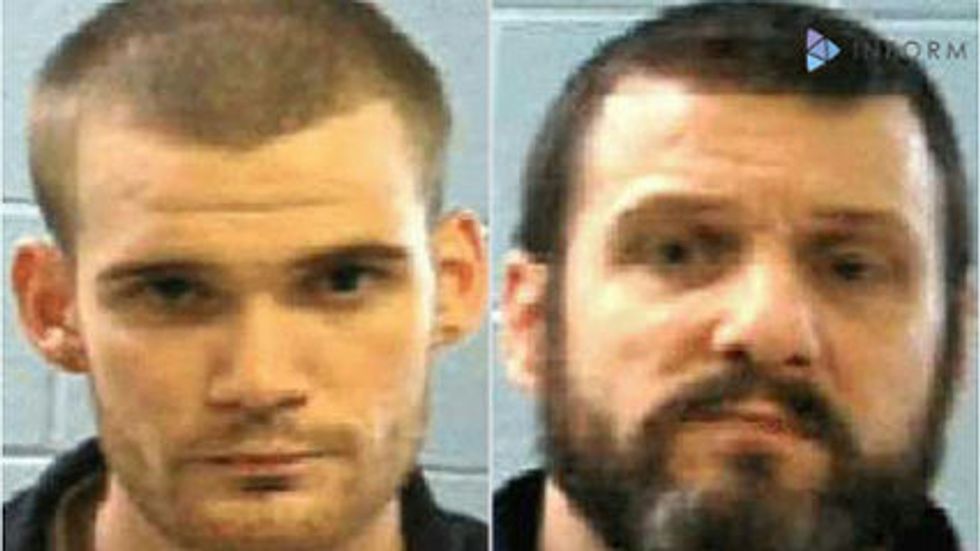 Sheriff Sills had given an emotional and passionate statement to reporters Monday after the escape and murders were discovered.
"I saw two brutally murdered correctional officers, that's what I saw," he told reporters. "I have their blood on my shoes."