Surveillance video caught the moment a crook apparently duped a gas station store clerk in Miami-Dade, Florida, and walked off with a 12-pack of beer without paying — and the next moments when the clerk followed after him and put up a fight.
Police on Friday released surveillance video of the May 27 incident that shows one male suspect walking to the register with the 12-pack and appearing to indicate he wants to make a purchase. But as the suspect seems to reach for his pocket and the clerk goes behind the counter for the transaction, the suspect simply walks from the store with the beer, meets up with another male — and the pair continue walking.
The 22-year-old clerk apparently doesn't like that, as surveillance video shows him running out of the store in pursuit of the suspect.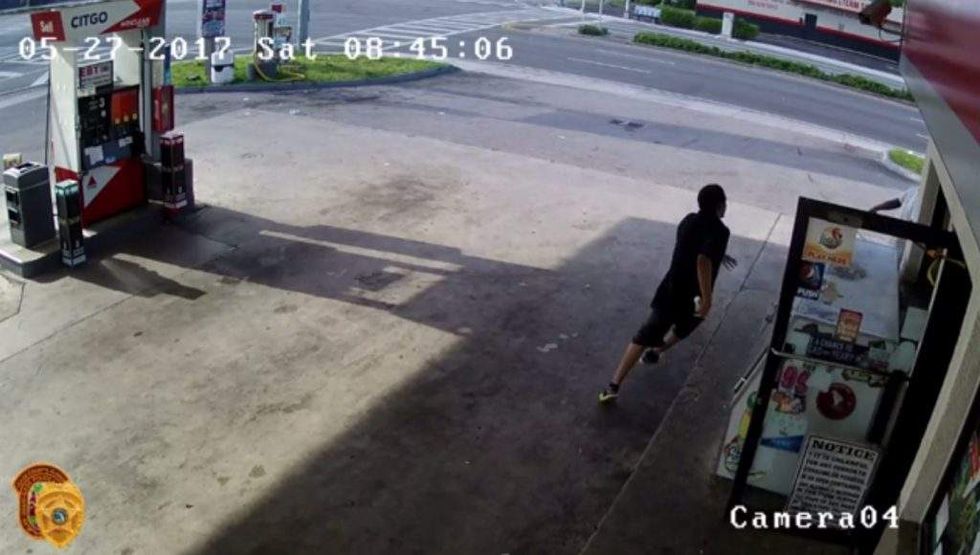 Image source: WFOR-TV video screenshot
But even after he's confronted with two suspects instead of one, the clerk still puts up a fight.
The suspect who took the beer from the store removes his shirt for the scuffle, has a rough time keeping his shorts aloft and at one point loses his balance and nearly falls on his rear end. But eventually, he's able to wrestle the clerk to the ground.
The second suspect manages a couple of very hesitant punches and kicks at the clerk that seem as though they'd at best dent a screen door, but he stays mostly out of the scuffle.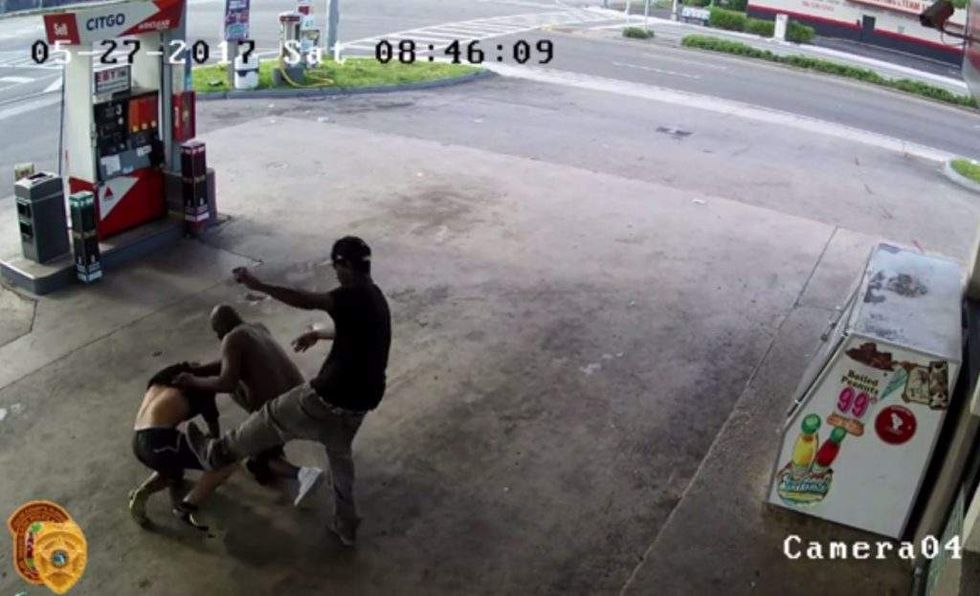 Image source: WFOR-TV video screenshot
Here's the surveillance video: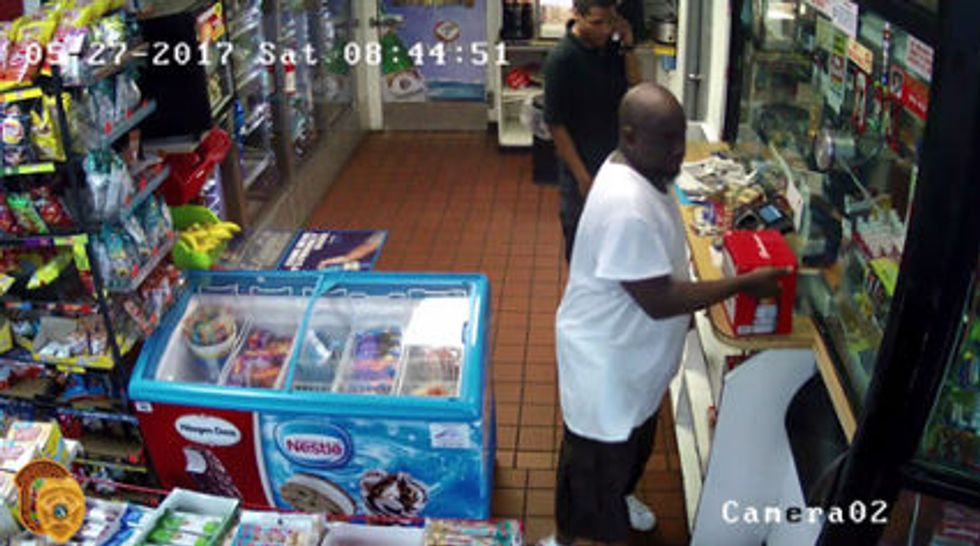 By the end of things, the suspects got away with the beer, WPLG-TV reported, and the clerk — who doesn't work at the store any longer — suffered minor injuries.
If you recognize the suspects, you can contact Crime Stoppers at 305-471-8477 with anonymous tip — and ones that lead to an arrest could earn up to $3,000, WFOR-TV said.