This week, a Wisconsin company — Three Square Market in River Falls — is implanting microchips in the hands of more than 50 of its employees, KSTP-TV reported.
"It's the next thing that's inevitably going to happen, and we want to be a part of it," CEO Todd Westby told KSTP, which noted Three Square Market is the first company in the U.S. to offer microchip implants to employees.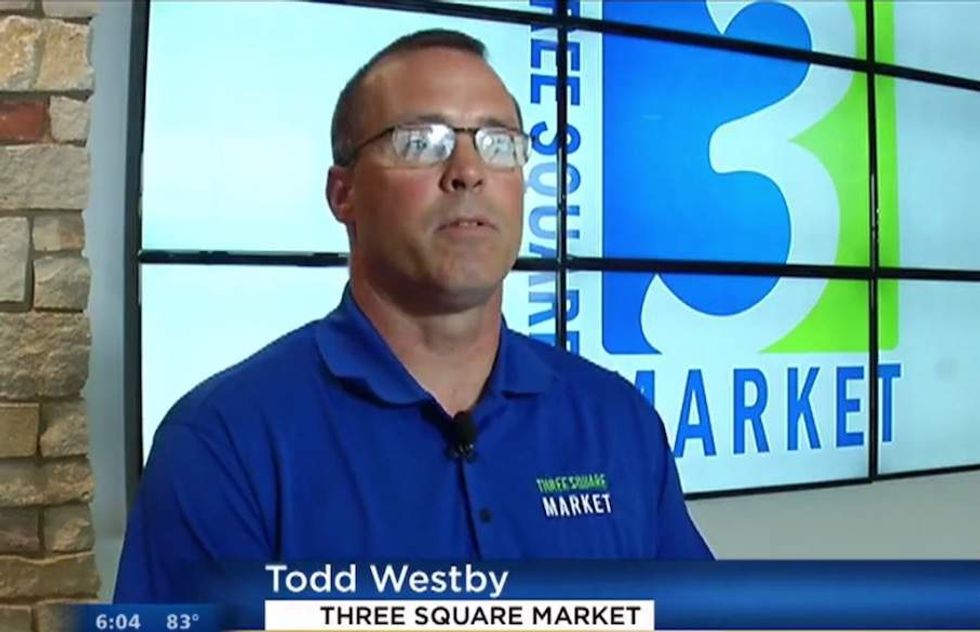 Image source: KSTP-TV video screenshot
The microchip — about the size of a grain of rice — is implanted between the thumb and index finger and will let employees get in the building's front door, log on to their computers and pay for break room market items, the station said.
"My microchip is now my credit card," Westby added to KSTP.
The company is picking up the $300 cost for each microchip — which the station noted are encrypted and secure — and getting an implant isn't mandatory, the station reported.
As it happens, Three Square Market designs software for break room markets that often are found inside office complexes, KSTP said.
Westby demonstrated what a microchip purchase would look like.
"We'll come up, scan the item. We'll hit pay with a credit card, and it's asking to swipe my proximity payment now. I'll hold my hand up, just like the cellphone, and it will pay for my product," he told the station as he stood next to a payment kiosk.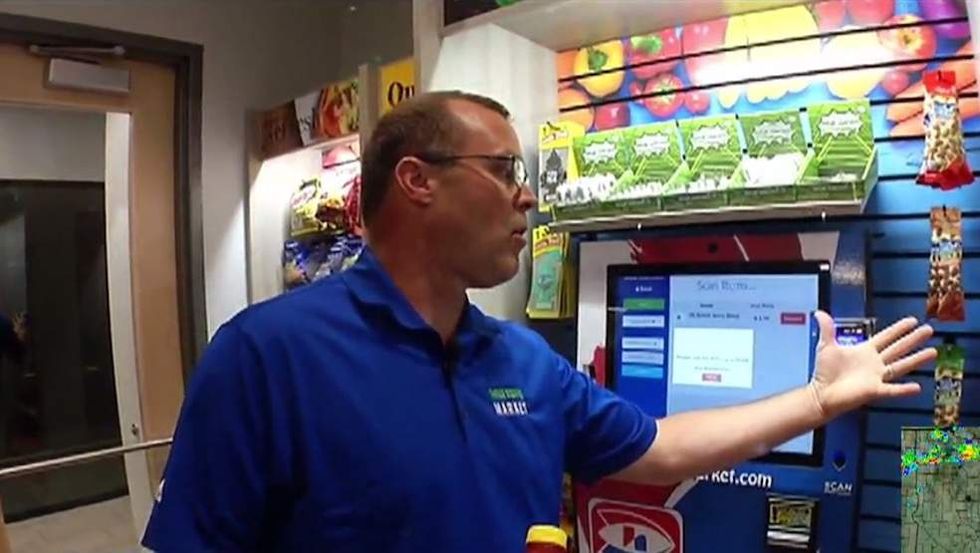 Image source: KSTP-TV video screenshot
A KSTP reporter asked Westby if the microchip can alert management if an employee is "slacking off" — but the boss said no and that "there's no GPS tracking at all."
Plus, the reporter added, if you no longer want the chip, you can "just pop it out."