Police said a burglar wearing a woman's wig and arched eyebrows broke through a window of a Lithonia, Georgia, home just after 2 a.m. Monday — and was confronted by the homeowner, who was armed.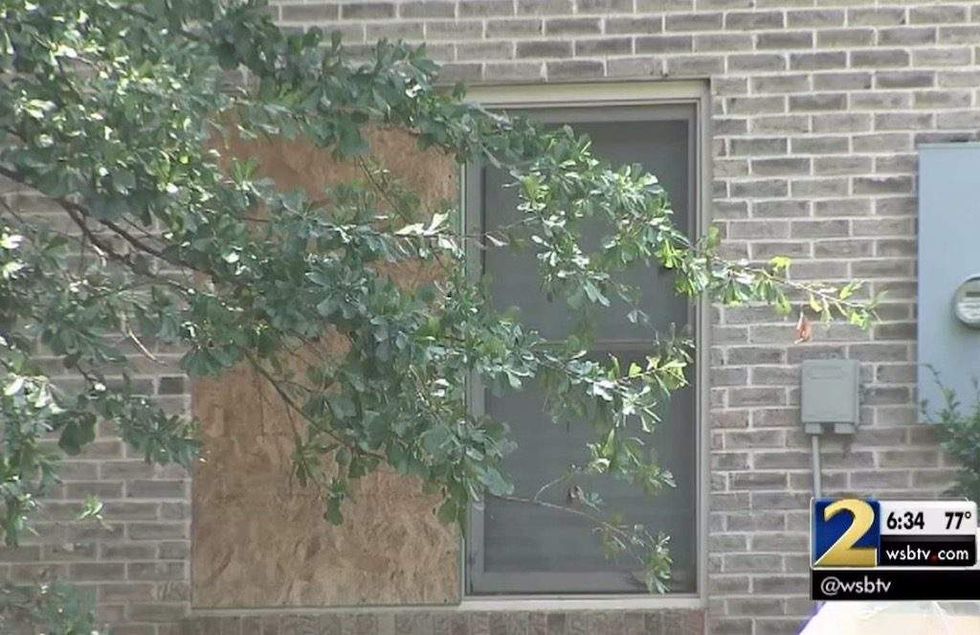 Image source: WSB-TV video screenshot
"The homeowner gave him a warning," DeKalb County Police Lt. Lonzy Robertson told WSB-TV. "The suspect continued to approach him at which time the homeowner fired one shot."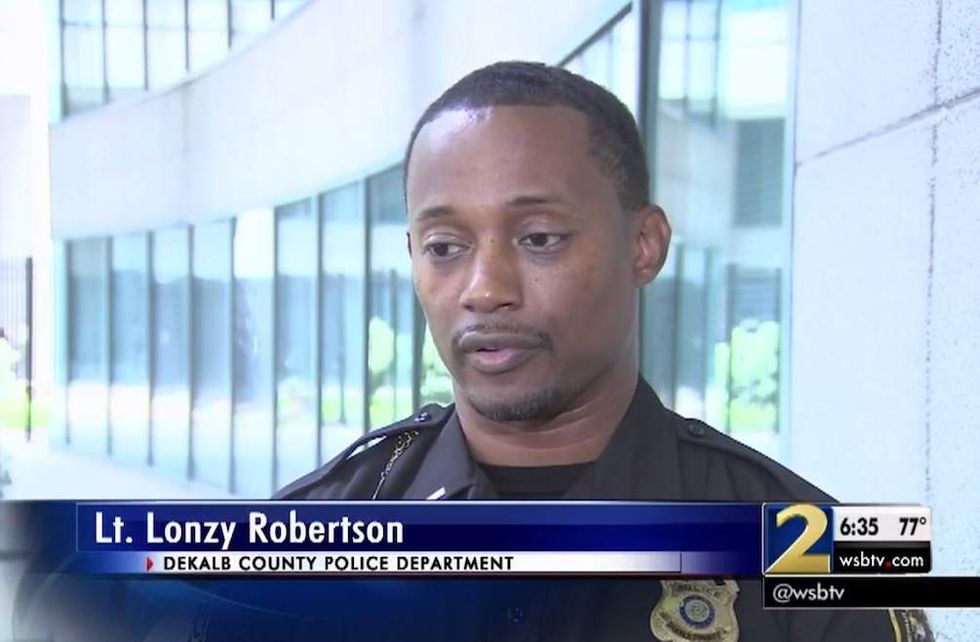 Image source: WSB-TV video screenshot
The intruder was shot in the stomach, WAGA-TV reported.
The homeowner's wife called 911, but the burglar died at the scene, the station said. Robertson said that the homeowner won't be charged because it's a case of self-defense, WSB reported.
The homeowner declined the station's interview request but said off camera that "we're done with it."
Robertson added to WSB that police haven't been able to identify the suspect and have reached out to the quiet community to learn his identity.
The burglar is described as a dark-skinned black man, 5-foot-6 to 5-foot-8, weighing 180 pounds, WAGA said, adding that Robertson said he was wearing a burgundy shirt and shorts.
Residents told the station they've seen a man in the area who dresses like a woman and rides a bicycle but don't know the person's name.
Neighbor William Jordan told WSB the homeowner did the right thing: "I think people should protect themselves and their property," he said. "Good for him."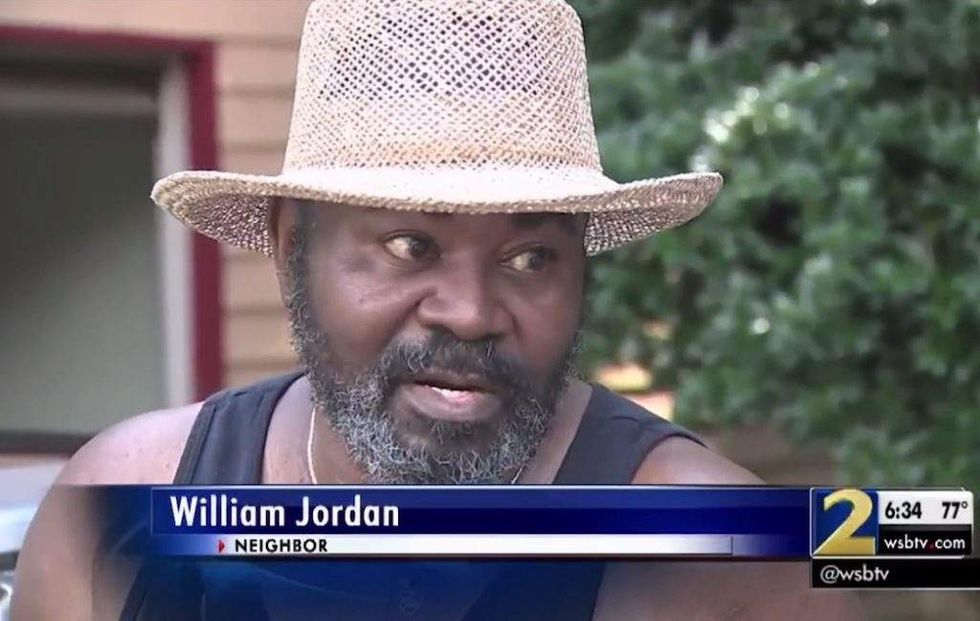 Image source: WSB-TV video screenshot
As he lives with three females, Jordan said safety and protection is paramount: "I got my wife, I got my daughter, I got my granddaughter."
And regarding the homeowner's actions?
Jordan said with a smile, "Good for him."