Mid-West Wine & Spirits in Oklahoma City has a stern warning for all those purveyors of pants that never seem to get pulled above the middle of the thigh: Get your booze somewhere else.
The sign on the store's front door — which an employee on Tuesday told TheBlaze has been up for years and is just now getting attention — reads, "Pull your pants up or don't come in!!! Try to have some decency & respect for others. ... No one wants to see your underwear."
Employee Shana Wiessner told KFOR-TV that the sagging pants style isn't welcome.
"It's tacky, and it's gross and we're adults," she said. "Pull up your pants."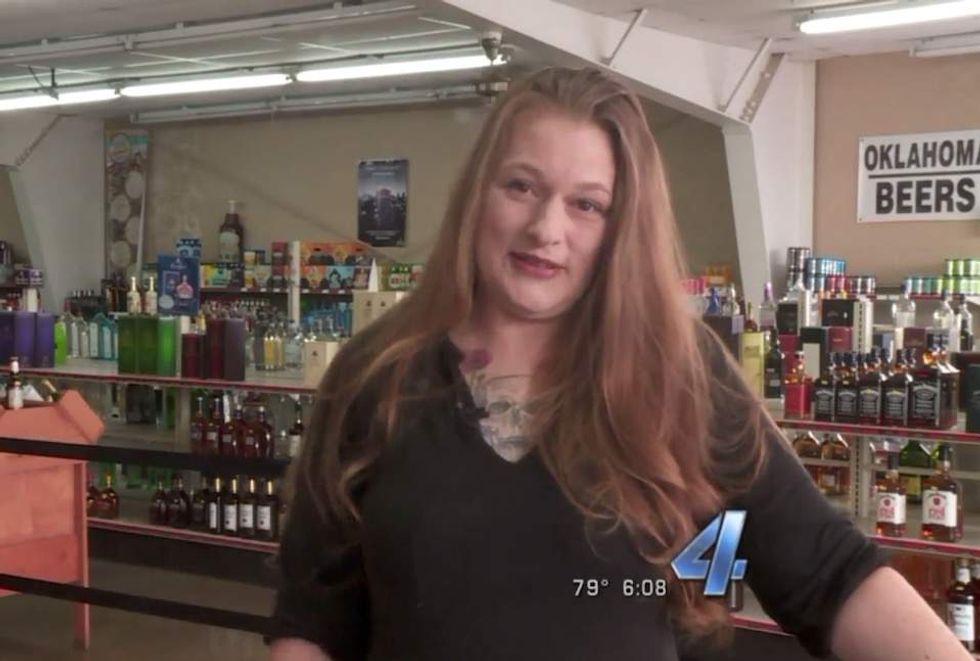 Shana Wiessner (Image source: KFOR-TV video screenshot)
Wiessner told the station that the issue also has to do with security.
"Usually when people come in with their pants sagging, it's easier for them to steal bottles," she told KFOR.
A store employee told TheBlaze that on "several" occasions customers have needed to be told how to properly wear their pants.
And while some who shop at Mid-West Wine & Spirits are all for the message, others see it as a bit much.
"I agree with it," customer Chad Gilbert told KFOR. "I don't want to see anybody else's underwear. I realize wearing pants low is a fashion statement for some, but it doesn't work for me and I find it somewhat offensive."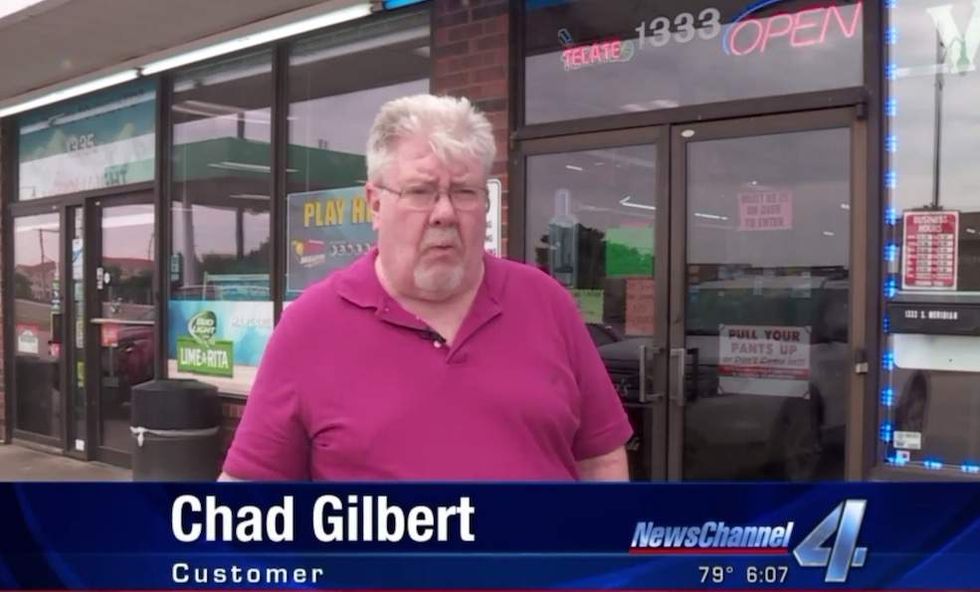 Image source: KFOR-TV video screenshot
But fellow customer Sunshine Weatherby looks at it differently.
"I can see that if it was like a church," she told the station. "There are families there, you might have a problem with that, but this is a liquor store. I've seen worse at a liquor store."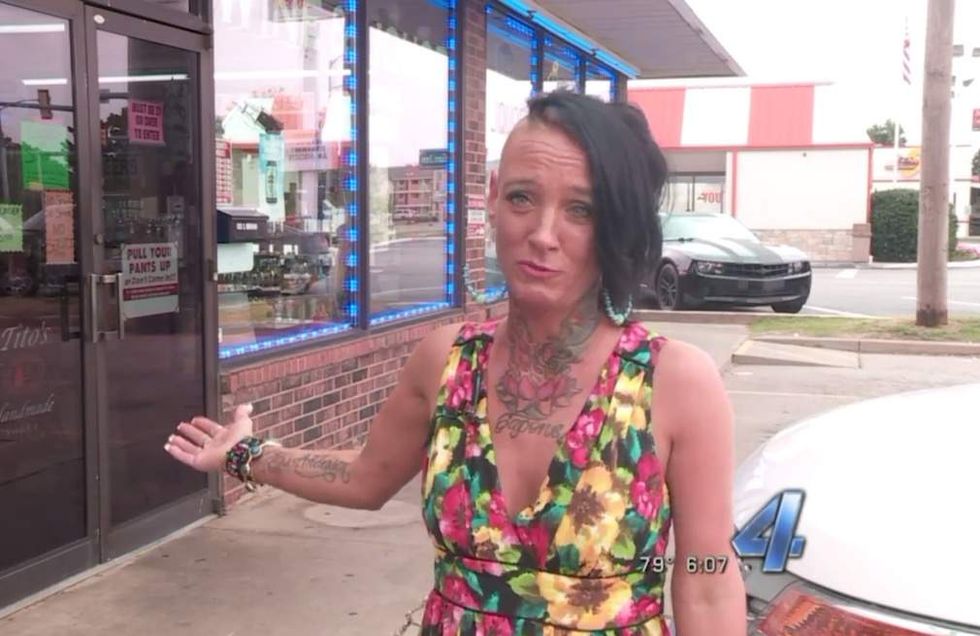 Store customer Sunshine Weatherby (Image source: KFOR-TV video screenshot)
Wiessner was unmoved.
"We don't need their business if they're not going to be by the rules," she told KFOR. "We got rules around here, people."