MSNBC host Joy Reid was busy Sunday on Twitter, particularly with regard to the NFL players who locked arms and took a knee during the playing of the national anthem — a shot back at Republican President Donald Trump's comments suggesting players should be fired for disrespecting the flag in such a manner.
But while Reid spent a great deal of Twitter time blasting Trump over the issue, she also took direct aim at a rarer target in one of her morning tweets: Christians attending church services at that very time.
A lot of people who are mad at Collin Kaepernick will be kneeling in church today. `

— Joy Reid (@Joy Reid) 1506256274.0
Reid's message? Presumably that many Christians who are against making public shows of protesting the national anthem are hypocrites.
She got a lot of likes for her stereotype — more than 10,000 as of Monday afternoon.
Reid also noted in another tweet a very similar sentiment: "Odd that kneeling in church is considered the highest reverence. Yet kneeling in protest is taken as hostility."
Odd that kneeling in church is considered the highest reverence. Yet kneeling in protest is taken as hostility. https://t.co/9QqtLiPMxJ

— Joy Reid (@Joy Reid) 1506255248.0
As you might guess, not everybody was pleased with Reid's skewering of churchgoers who don't like NFL players kneeling during the anthem:

Image source: Twitter screenshot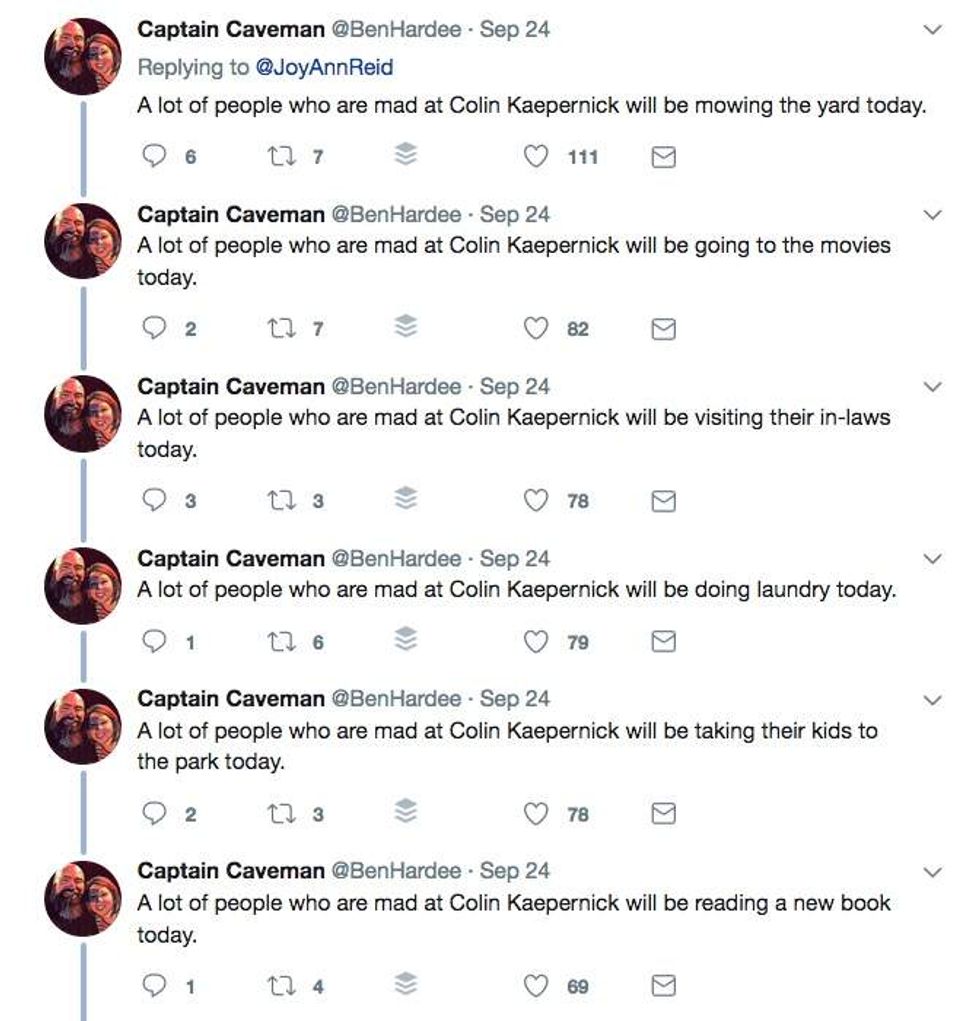 Image source: Twitter screenshot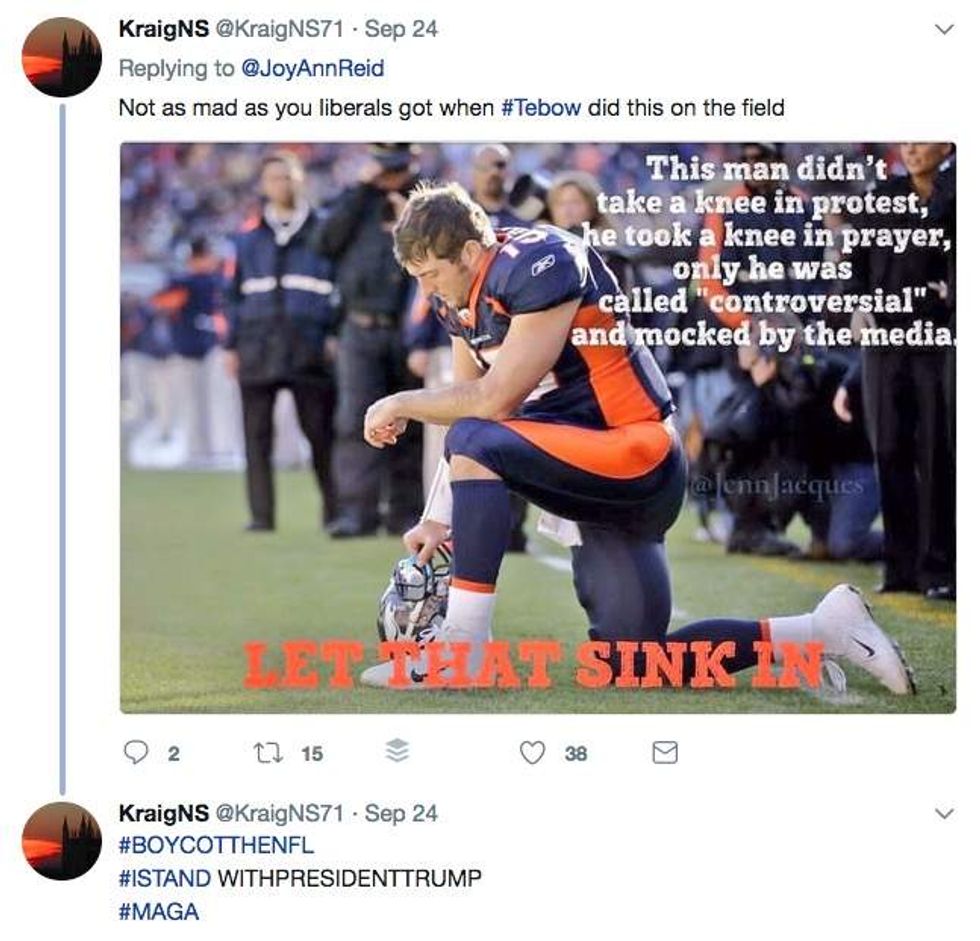 Image source: Twitter screenshot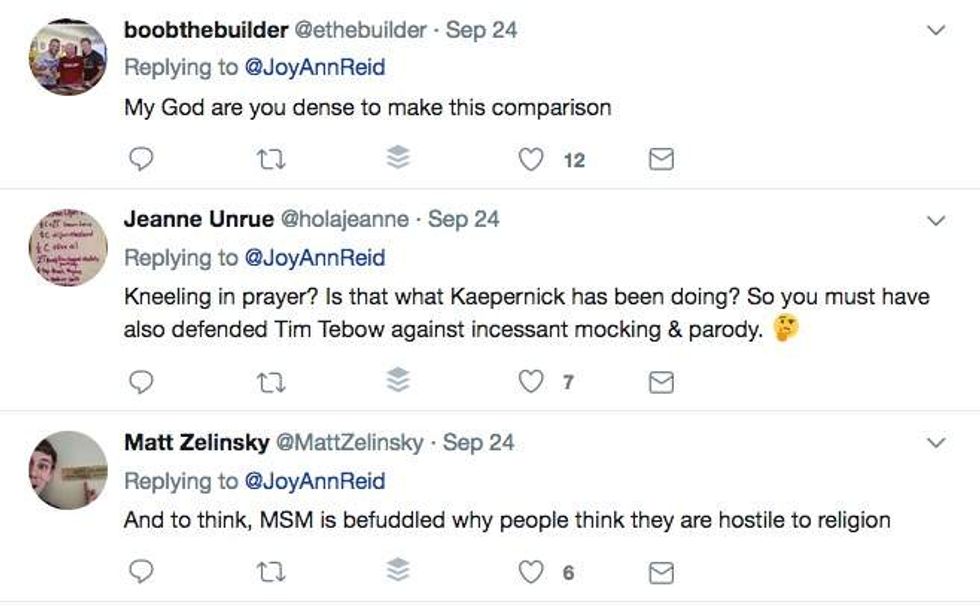 Image source: Twitter screenshot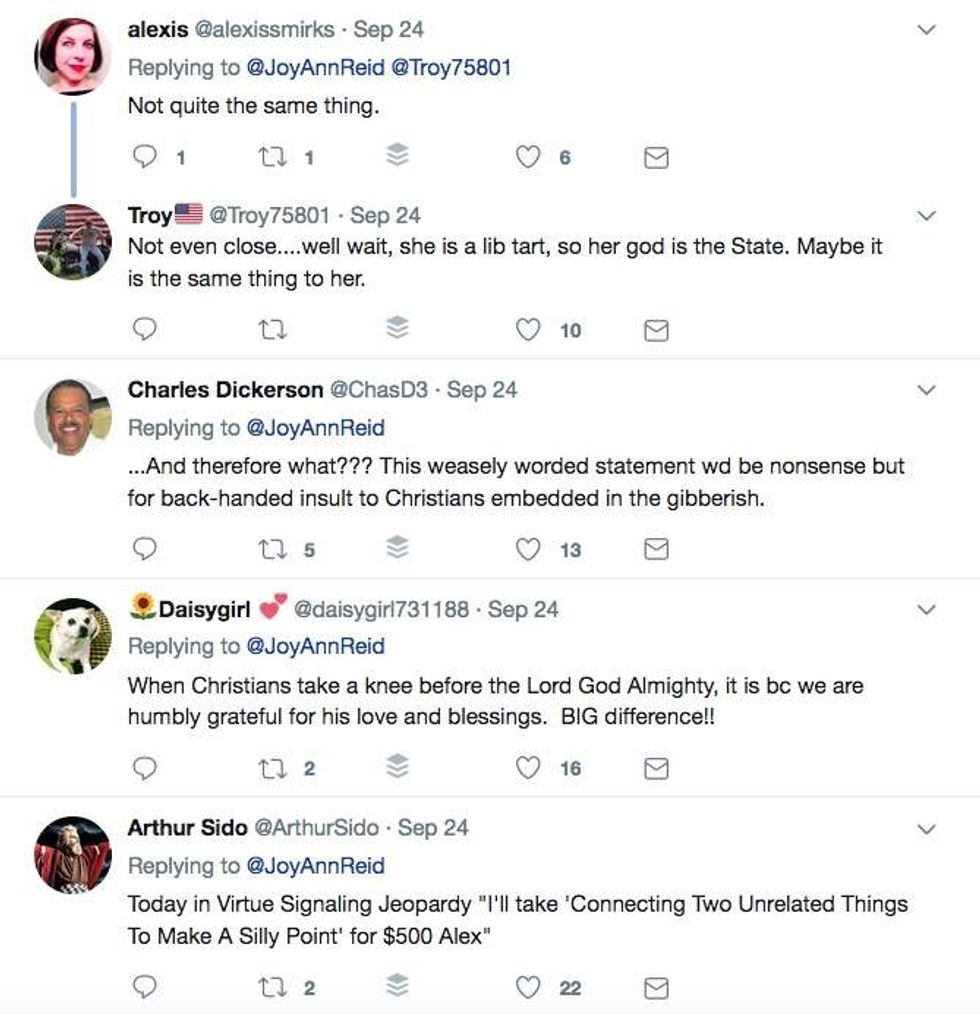 Image source: Twitter screenshot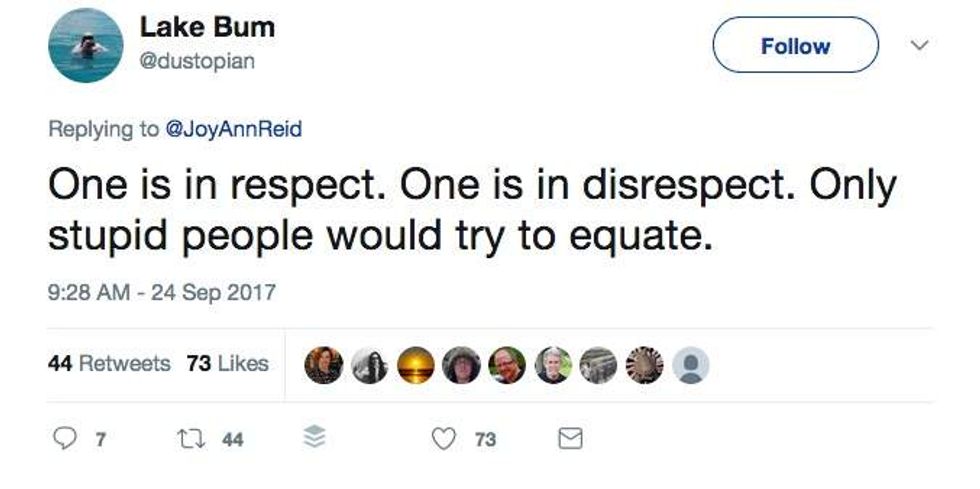 Image source: Twitter screenshot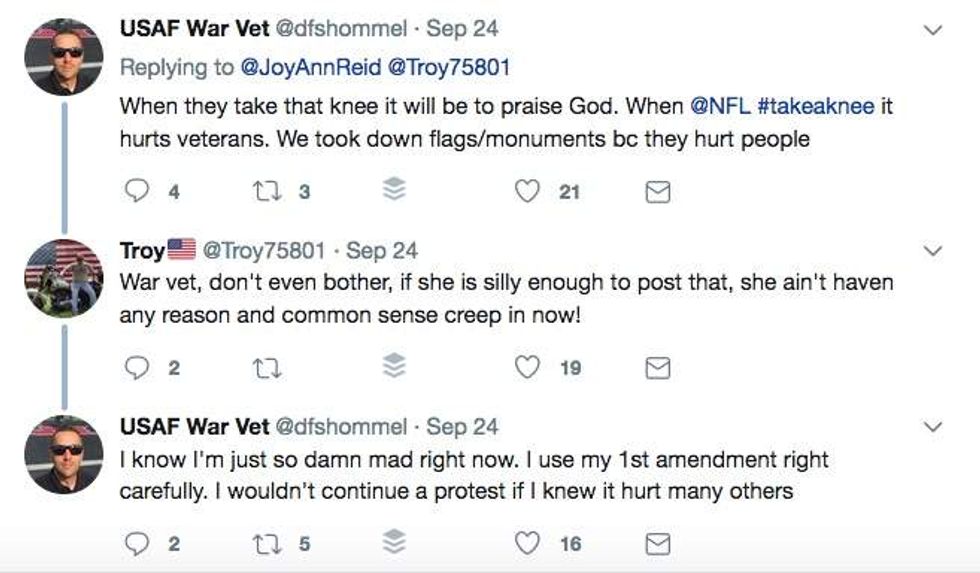 Image source: Twitter screenshot
(H/T: American Mirror)