Oakland Athletics catcher Bruce Maxwell, who made national headlines for being the only Major League Baseball player to kneel during the national anthem, was arrested for a very serious crime Saturday night.
What happened?
According to TMZ Sports, which first reported the news, Maxwell was arrested at 6:08 p.m. MST in Scottsdale, Arizona, at his home.
Police say Maxwell allegedly pointed a gun at a female food delivery driver. It's not clear how the incident unfolded or what precipitated to Maxwell allegedly pulling a gun on the woman.
What is he being charged with?
According to TMZ, Maxwell has been booked on charges of aggravated assault with a deadly weapon and disorderly conduct.
The first charge is very serious and is considered a Class 2 felony in Arizona. It carries a penalty of 36 to 150 months in prison, depending on the mitigating and aggravating circumstances of the crime.
Maxwell is currently in jail awaiting his initial appearance before a judge, where he will be arraigned and receive bail. He was projected to be the Athletics' starting catcher next season.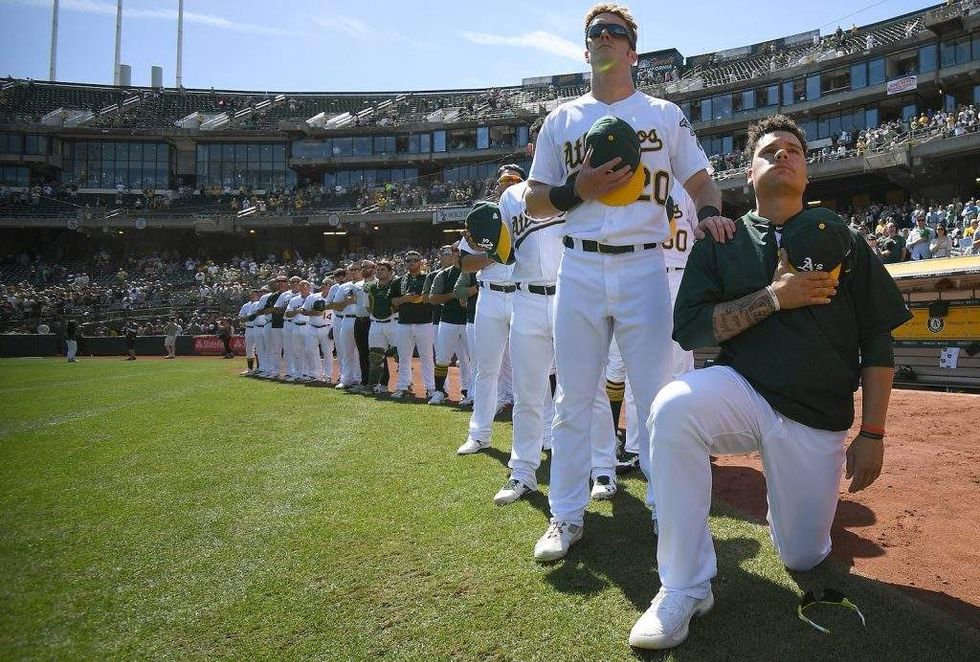 Bruce Maxwell of the Oakland Athletics kneels in protest next to teammate Mark Canha  during the singing of the national anthem before the start of the game against the Texas Rangers at Oakland Alameda Coliseum on Sept. 24 in Oakland, California. (Thearon W. Henderson/Getty Images)