The "white-nuclear family is one of the most powerful forces supporting white supremacy," a New York City college professor allegedly tweeted.
Jessie Daniels — a white sociology professor at Hunter College and at The Graduate Center, CUNY — allegedly posted the tweet Oct. 25. Her Twitter account was not accessible Monday, but a screenshot allegedly of the tweet in question and others were preserved.
Daniels didn't immediately reply Monday to TheBlaze's request for comment.
Her profile on Hunter College's website notes Daniels' "main area of interest is in race and digital media technologies. She is an internationally recognized expert on Internet manifestations of racism."
What did some of the other tweets say?
One follow-up tweet said the white nuclear family is "ideologically" one of the most powerful forces supporting white supremacy "in terms of the outright worship of 'the sanctity of the family,' which pervades pop culture."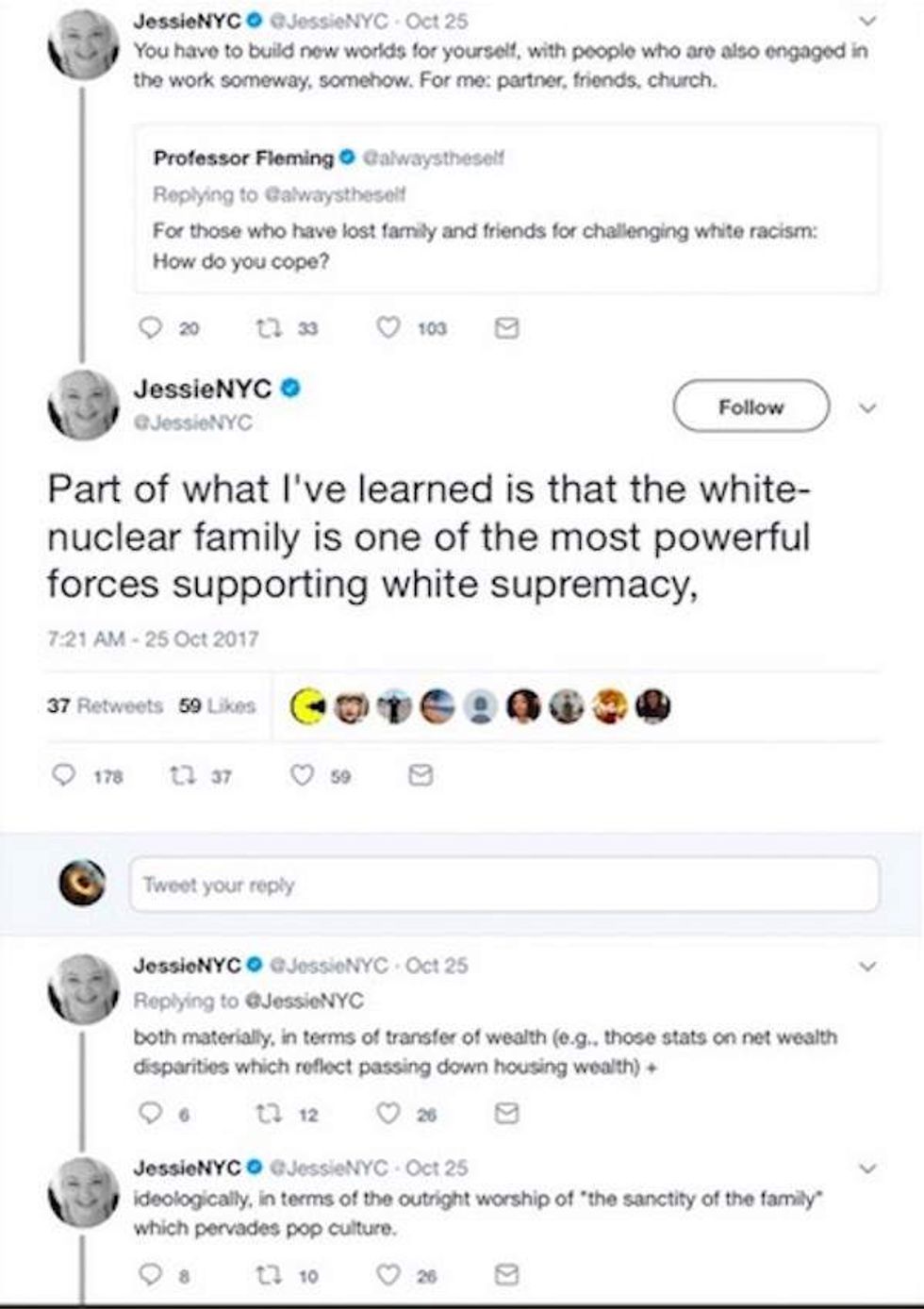 Image source: Twitter
Another pair of tweets asked, "I mean, if you're a white person who says they're engaged in dismantling white supremacy, but ... you're forming a white family + reproducing white children that 'you want the best for' — how is that helping + not part of the problem?"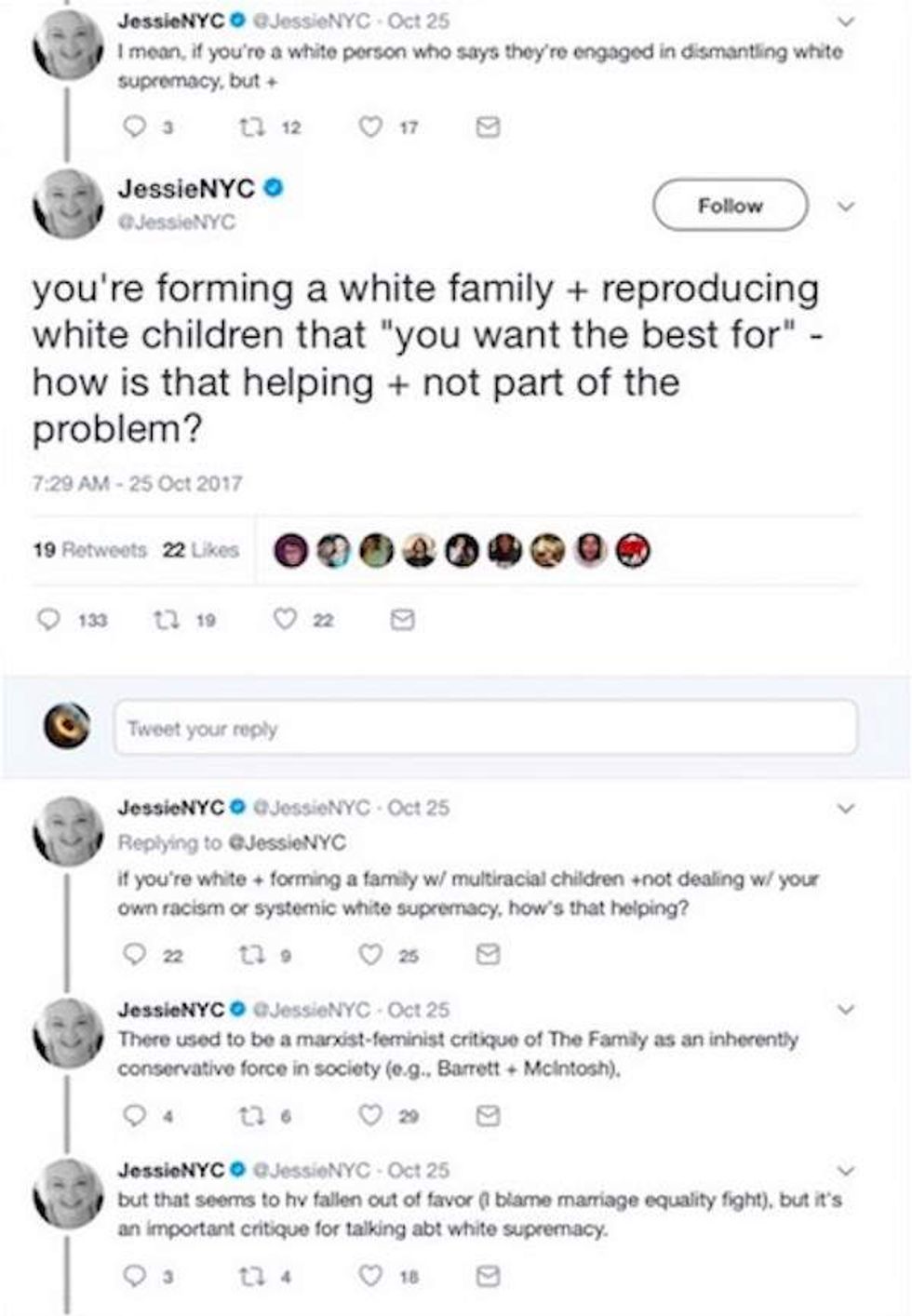 Image source: Twitter
There also was another critique of the family: "And then there's a whole ideological apparatus (e.g., 'This is Us') to justify how f---ing sacred the family is. 'Nothing's more important.'"
Another tweet noted, "Until white people are ready to confront their own family's racism + and participation in systemic white supremacy, it's not getting dismantled."
Other tweets dealt with housing and educational inequality: "White people, do you own your own home? When you die, where's the wealth in that house going? If it's to your children, you're reproducing [inequality]."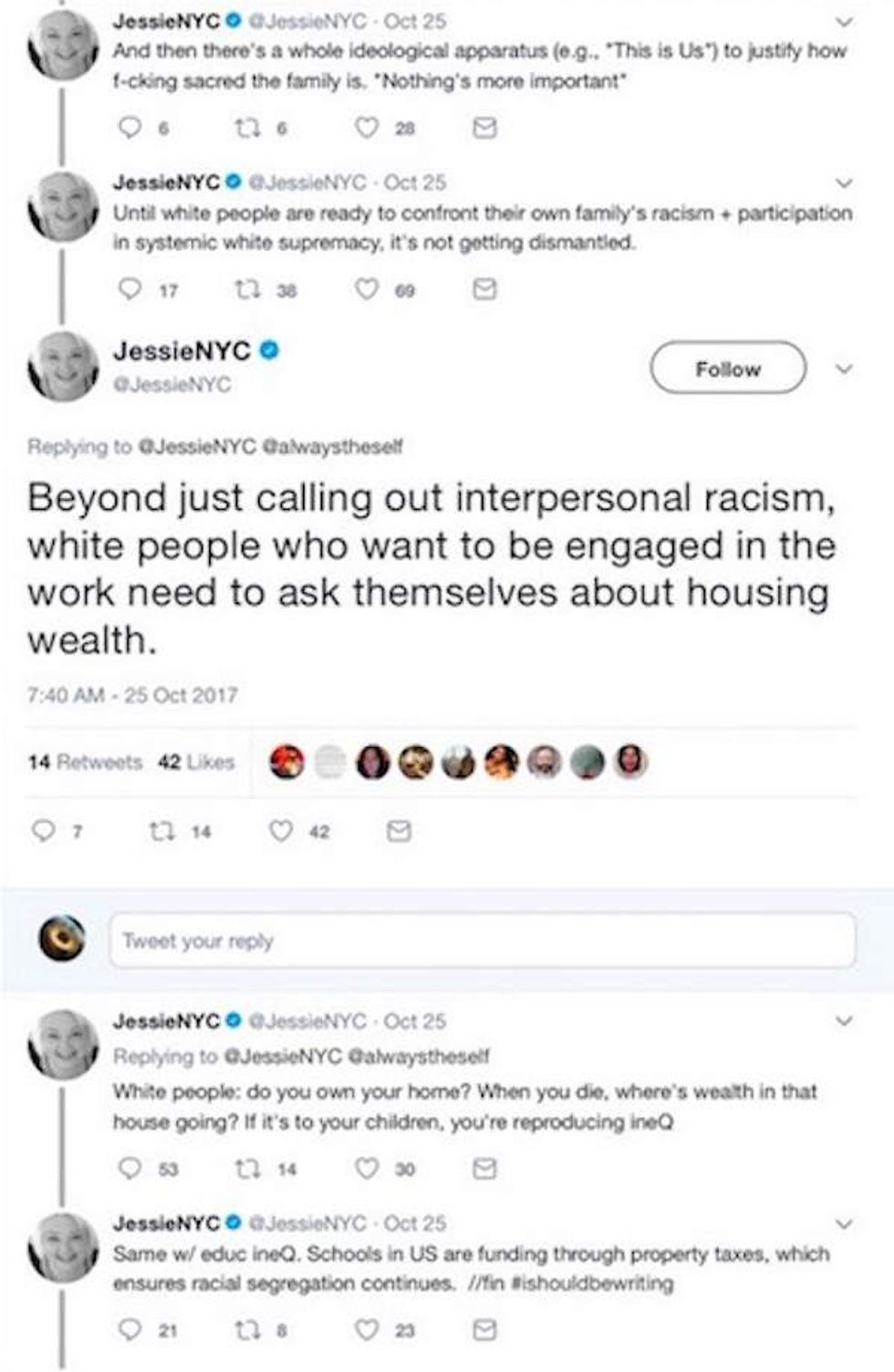 Image source: Twitter
(H/T: Louder With Crowder)