You might recall a left-wing student at the University of California, Riverside, caught on video delivering a 10-minute, profanity-laced political tirade in front of school officials after she took another student's Make America Great Again hat right off his head.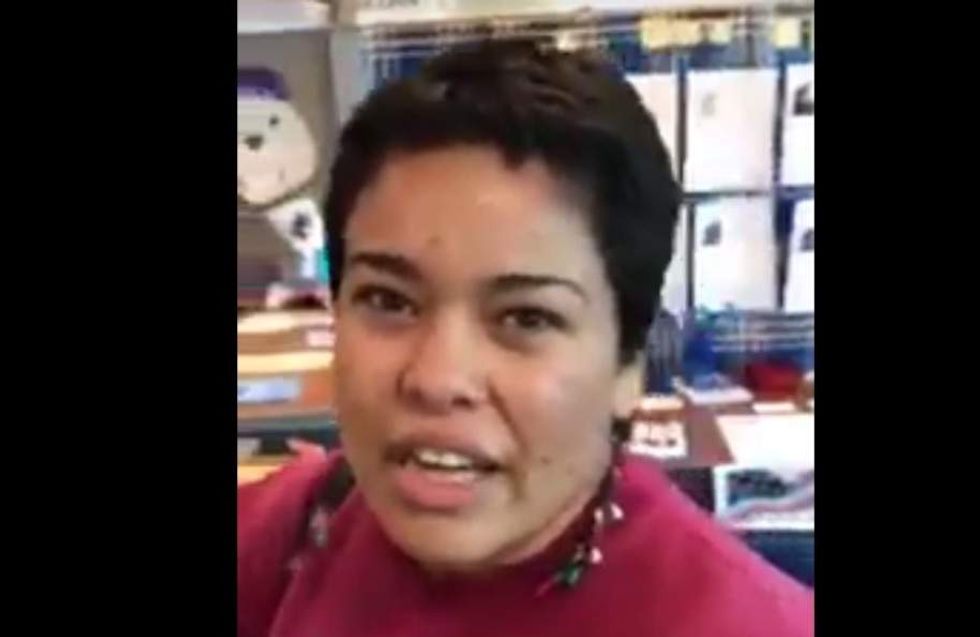 Image source: YouTube screenshot
Well, turns out Edith Macias was charged with one misdemeanor count of grand theft over the Sept. 27 incident, the College Fix reported, citing a criminal complaint the Riverside County District Attorney's Office provided to the outlet.
If convicted, Macias faces a maximum penalty of a year in county jail, a DA's office spokesman told the Fix.
What went down?
Video of the incident showed a female student holding UC Riverside student Matthew Vitale's red Trump campaign cap, walking into the Student Life Department and complaining the college shouldn't let Vitale wear it.

"So this guy thought it would be a good idea to go into a conference wearing this f***ing hat," she told school officials behind a counter, after which Vitale said the hat is his property and the woman stole it from him.

"Look at the kind of s**t he's wearing," she continued, still holding Vitale's cap. "You know what this represents? This represents genocide — genocide of a bunch of people."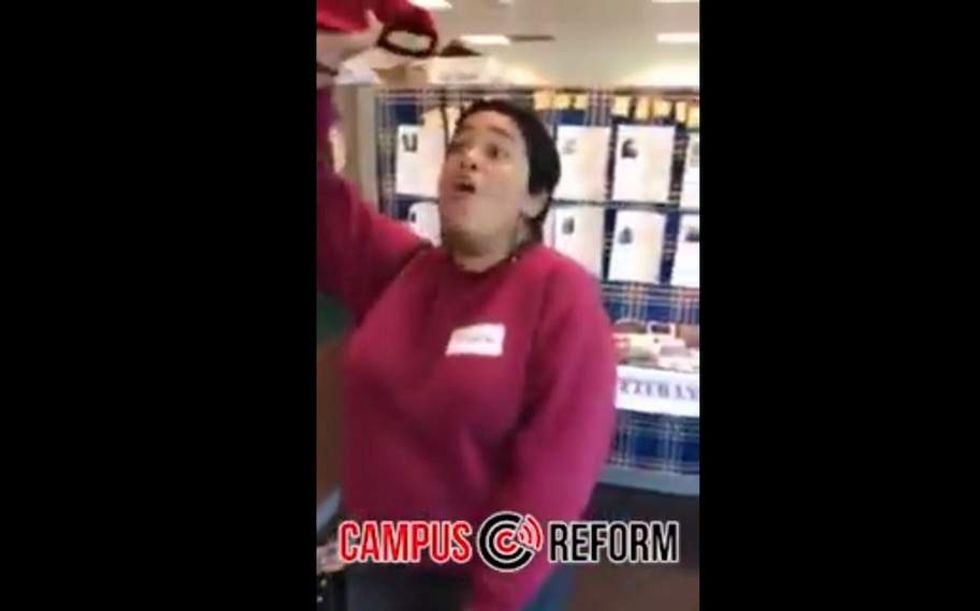 Image source: YouTube screenshot
Vitale responded that "you do not get to take other people's property that is legally theirs in this country."

Her response? "Man, f*** your laws."

Later when Vitale reemphasized that the Trump cap is his property, she interjected: "Oh, because 'you stole my property.' Y'all stole this land! Your ancestors stole this land, motherf***er!"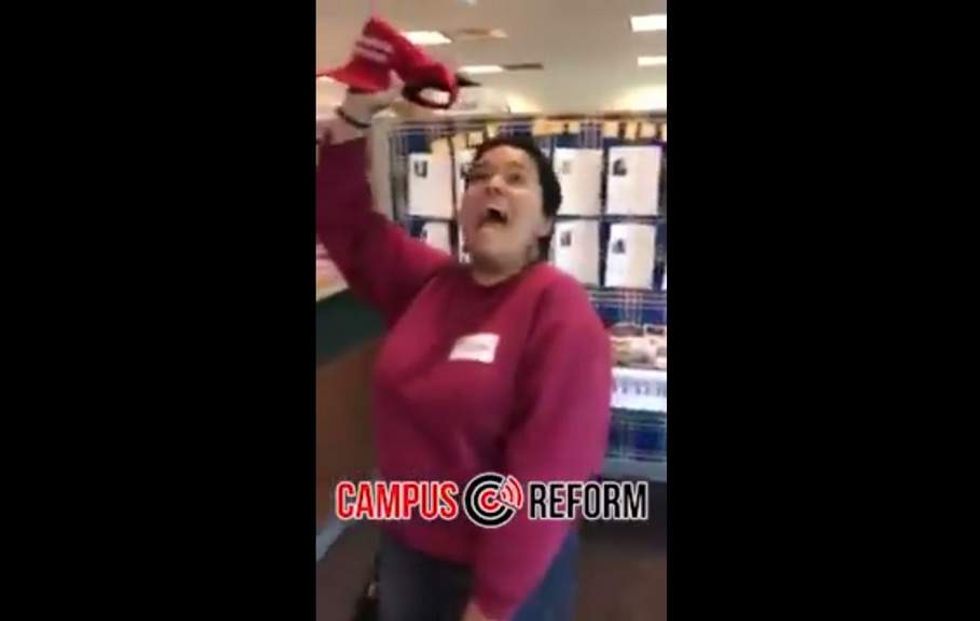 Image source: YouTube screenshot
After a staffer finally directed her to hand over the cap, she reluctantly did as requested yet couldn't believe other staffers weren't coming to her aid: "Somebody back me up in this s**t!" she told them.

But when she tried to leave the office, a pair of police officers showed up at the door, blocking her exit — and pointing at her to stay put.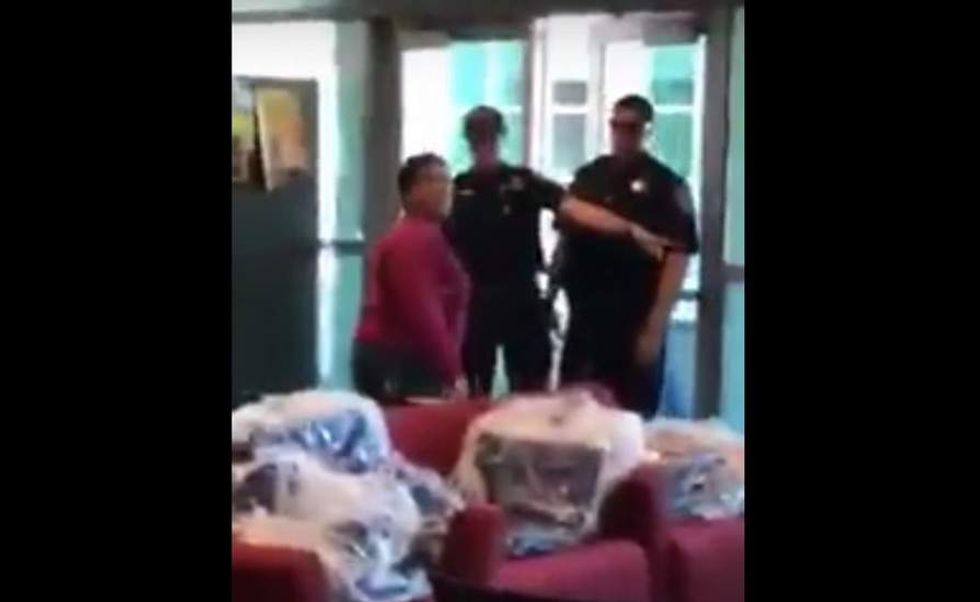 Image source: YouTube screenshot
"Really, y'all?" she asked, turning back to the office employees.

Vitale said, "Good. That's how this country works."
(Content warning: Rough language):
What did Vitale have to say following the new developments?
"I'm very pleased that the DA decided to charge her, especially because I am skeptical that UCR student conduct did anything," he told the Fix. "I will be following up with the student conduct office to determine if anything was done."

Vitale also explained to the outlet his reasons for bringing criminal charges: "I do want to send a message. I am not vindictive, I am not vengeful, but people especially in my generation need to realize you can't do things like this because you don't like what someone is saying or wearing."
The next court date on the matter is slated for March, the Fix reported.