Palestinian "national and Islamic forces" declared three days of rage over President Donald Trump's intent to recognize Jerusalem as Israel's capital and to move the United States embassy there from Tel Aviv, the Jerusalem Post reported.
The days of rage are to commence Wednesday and run through Friday, the paper reported.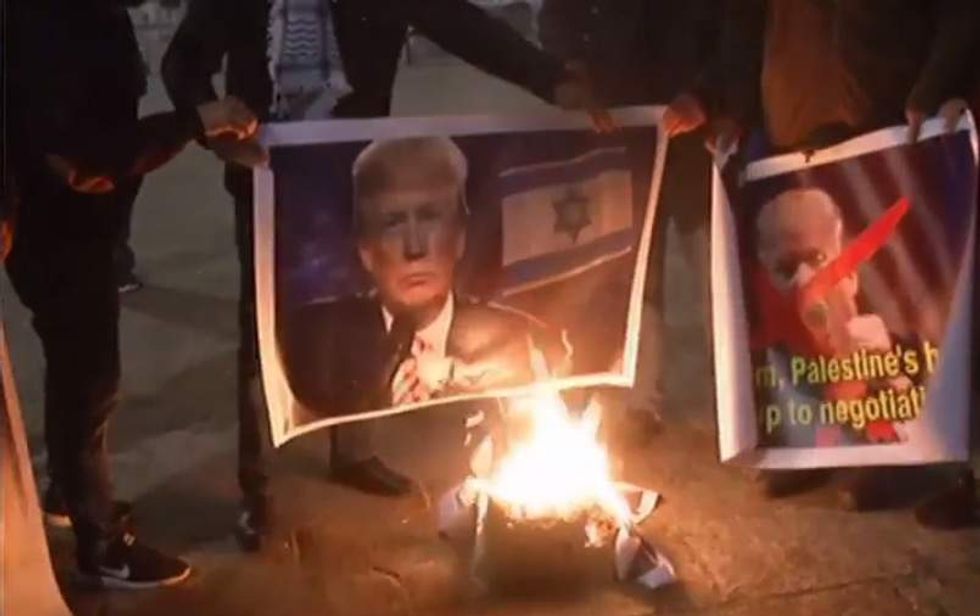 Protesters in Gaza burn photos of President Donald Trump following news that the U.S. will recognize Jerusalem at the capital of Israel. (Image source: YouTube screenshot)
Calling Trump's decision "political blackmail," the Palestinian groups' joint statement urged "all our people in Israel and around the world to gather in city centers and Israeli embassies and consulates, with the aim of bringing about general popular anger" and to "torpedo this attempt," the Post reported.
Palestinian leaders said Tuesday they will "stop contacts" with the U.S. if Trump follows through with his plan, Fox News said.
What's behind the anger?
Israel sees an undivided Jerusalem as its capital while Palestinians want East Jerusalem as the capital of a Palestinian state, the Washington Post reported.

Therefore, Trump's move would amount to "naked aggression" against the Arab and Muslim world, Fox News said, citing the Organization for Islamic Cooperation.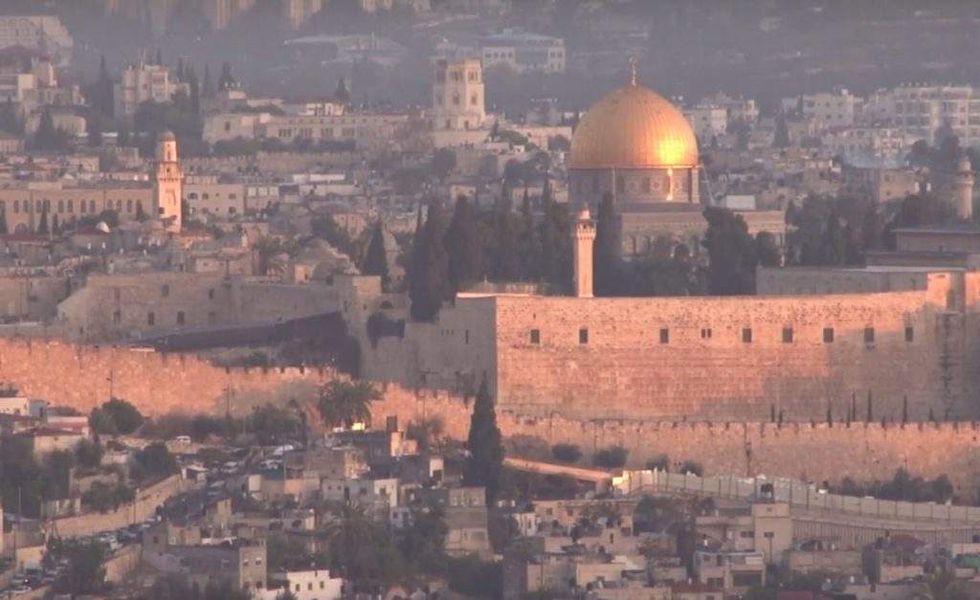 Image source: YouTube screenshot
What are Middle East leaders saying?
Palestinian President Mahmoud Abbas "warned of the danger of President Trump's decision on the peace, security and stability process in the region and in the world" and that "there is no Palestinian state without East Jerusalem as its capital," the Post added.

Turkish President Recep Tayyip Erdogan warned the Trump administration Tuesday that such a move would be a "red line" for Muslims and that he would cut off all diplomatic ties with Israel over it.

King Abdullah of Jordan said Trump's move "would be dangerous to the security and stability of the Middle East, and would lead to the collapse of American efforts for peace, and would also lead to strong reactions among Muslims and Christians," the Post reported.

Morocco's King Mohammed VI sent a letter to Trump emphasizing that "Jerusalem must be a city of coexistence," the paper said.