When 84-year-old Don Lutz confronted two men who broke into his home after midnight Friday and fatally shot one of them, the Army veteran had no idea the dead intruder was his niece's husband.
But Lutz still told KDKA-TV he's "glad" he pulled the trigger.
Why?
The man he shot — Dennis Mercadante, 49 — had a long criminal record marked by drug abuse, police told the station.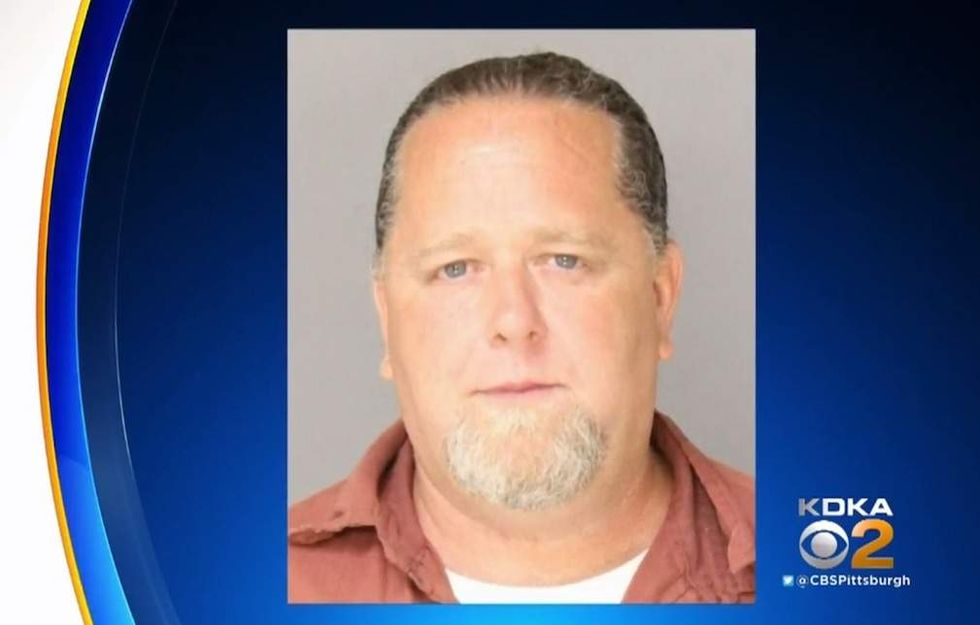 Dennis Mercadante (Image source: KDKA-TV video screenshot)
"I knew he was no damn good before that," Lutz told KDKA. "I'm glad I did it for my niece 'cause I felt that she was in danger all the time. I think if he ever had a fight with her, he would've killed her."
What happened during the break-in?
Lutz — who told WXPI-TV he sleeps with his gun under his pillow — was awakened about 1:30 a.m. by the intruders breaking through the front door of his home in Ellport, Pennsylvania.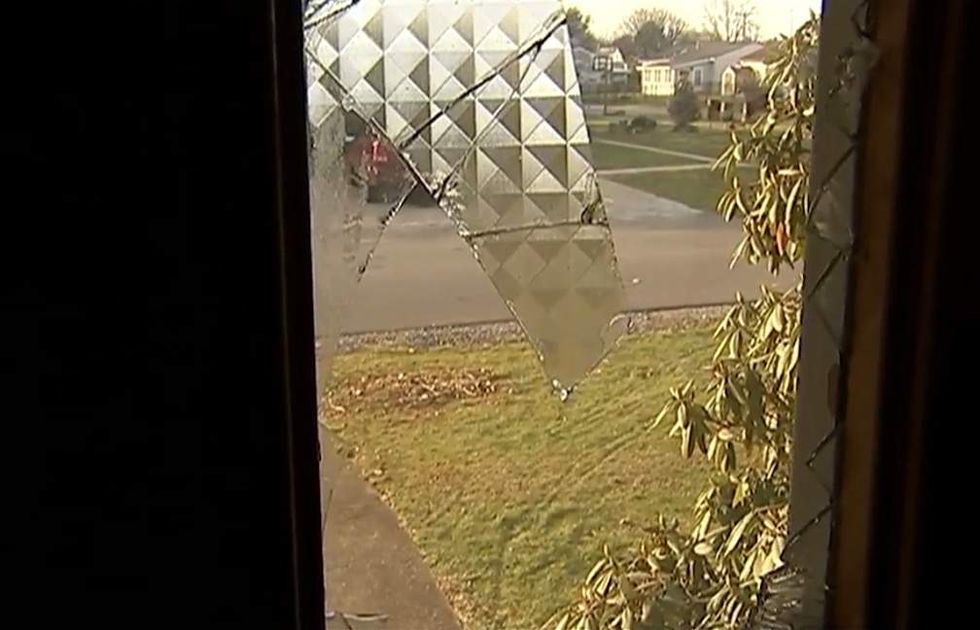 Image source: WPXI-TV video screenshot
And the man, who spent 16 months on the front lines in the Korean War, didn't hesitate using his .380 Taurus.
"I shot him, and in the darkness you couldn't even see the hand in front of your face," Lutz told KDKA. "And I didn't have my glasses on or anything."
Police are still searching for the other suspect who took off running, the station added.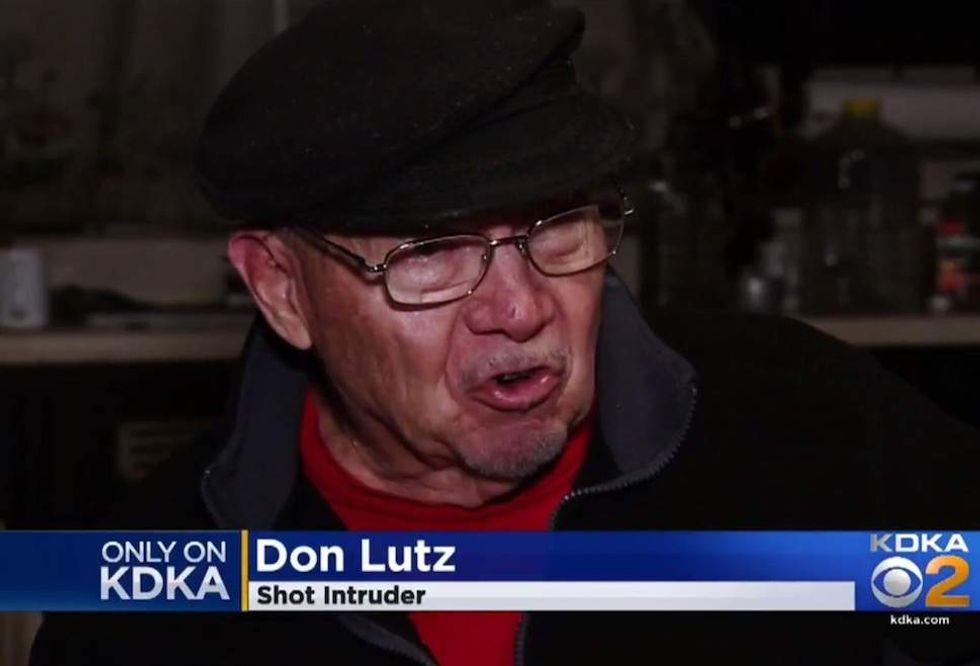 Image source: KDKA-TV video screenshot
No one was able to identify Mercadante at the crime scene, KDKA reported, adding that police took fingerprints and pictures of his tattoos.
"We had an officer drive the prints to the lab to try to ID him, and while he was on his way to the lab, we identified him through facial recognition," Ellwood City police Lt. David Kingston told KDKA.
Lutz told KDKA he didn't realize the intruder he killed was his niece's husband until Saturday morning when police called him to the station and showed him a picture.
What was Lutz's reaction after learning the dead man's identity?
"It was quite a shock," Lutz added to KDKA.
Police met with Mercadante's wife and family, and Kingston told KDKA "they're understanding of what happened."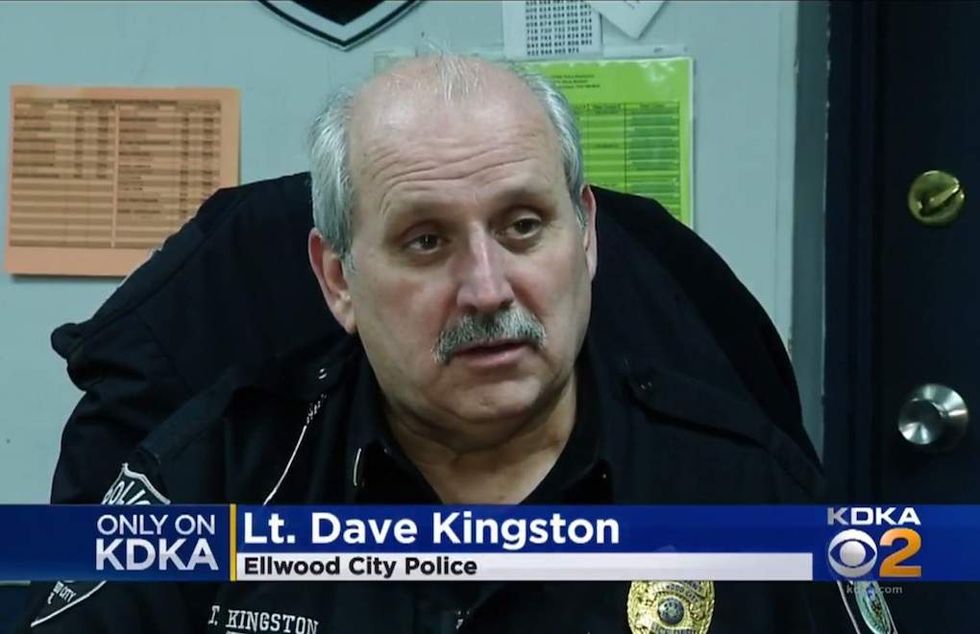 Image source: KDKA-TV video screenshot
Lutz told the station that he knows why Mercadante and his accomplice broke into his home.
"I know one thing for sure: they came here to kill me," Lutz told KDKA. "They came here to get a gun off of me, and they came here to kill me — and I know that now, and I didn't have an alternative to do what I did."
He also credited his faith as the reason he survived the ordeal.
"God has always been with me, and I'm a hard believer in God and Jesus Christ," Lutz told WXPI. "And God is with me tonight. Believe me he's there, honey — don't ever doubt that he's there."