A viral video shows a Palestinian teenage girl slapping an Israeli soldier in the face and repeatedly kicking and pushing him in the village of Nabi Saleh, a longtime hotbed of protests, the Jerusalem Post reported.
So, how did the soldier — and his brother in arms, who himself saw a fist headed toward his face — react to the attack?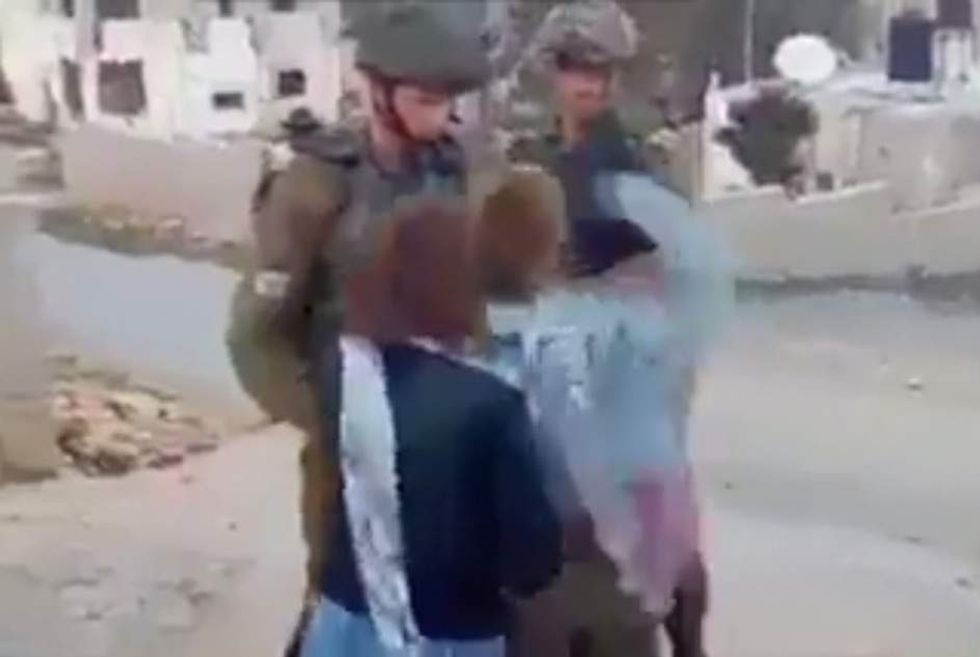 Image source: Facebook video screenshot
With restraint. Check it out:
What else do we know about the clip?
The 16-year-old in question, Ahed Tamimi, is a well-known activist from a family of activists against the presence of the Israeli military, the paper reported.
First posted online last Friday, the video has been shared widely by Palestinians and Israelis — and both sides are claiming a kind of victory, the Post said.
The Quds News Network captioned its clip with, "These brave Palestinians girls from the Tamimi family managed to kick two heavily armed Israeli soldiers who wanted to break into their house," the paper reported.
Manal Tamimi tweeted that the video "is exactly fitting our narrative. It shows a fully armed soldier against a peaceful woman and child," the Post said.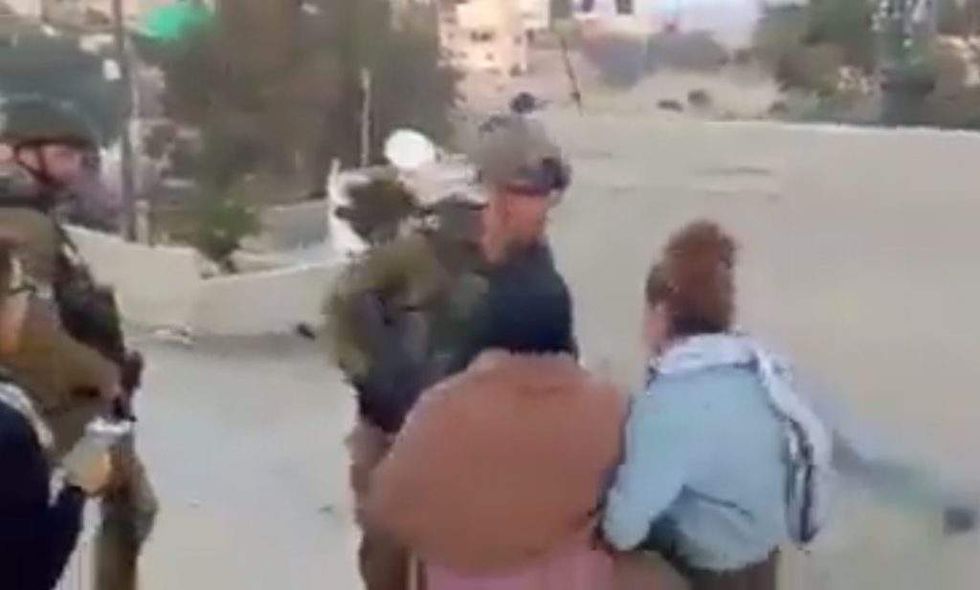 Image source: Facebook video screenshot
But Israel News Feed called the clip "outrageous" and that "Palestinian girls [are] seen attacking, hitting, and cursing IDF soldiers in order to get [a] response on video," the paper added.
The Israel Project posted the clip on its Facebook page with the caption: "This is what Israeli soldiers have to go through. Palestinian women caught hitting, pushing and cursing Israeli soldiers in order to provoke them to respond on camera. The soldiers don't respond. You will never see this on the news."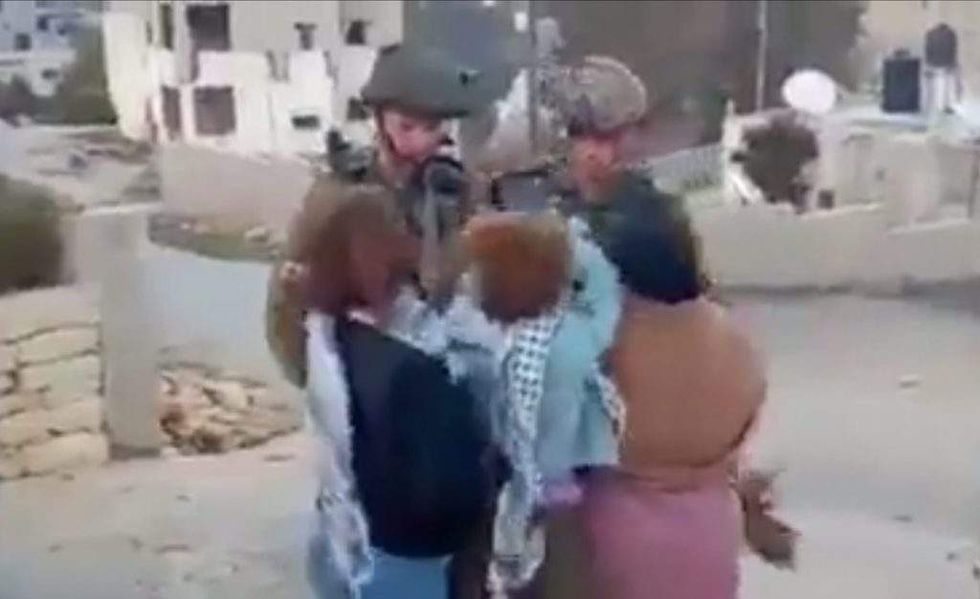 Image source: Facebook video screenshot
Deputy Minister of Public Diplomacy Michael Oren tweeted the Tamimi family, "which may not be a real family, dresses up kids in American clothes and pays them to provoke IDF troops on camera," the Post reported.
What happened to the teen girl who slapped and kicked the soldier?
Israel Defense Forces raided Tamimi's home and arrested her early Tuesday morning, the Post reported.
Her father claimed the soldier who arrested his daughter beat up the family and took their phones, cameras and laptops, the paper added.