A leftist student group said it was "absolutely disgusting" that the University of Wisconsin football team chose a Trump hotel for its Orange Bowl accommodations, as the president "is one of the biggest oppressors of people of color in this country."
The UW-Madison Student Coalition for Progress issued a statement Friday, the day before the Badgers beat the Miami Hurricanes 34-24, taking issue with the Wisconsin squad staying at the Trump National Doral Hotel about 30 minutes northwest of Miami.
The student group — which has backed socialist causes and spoken out against the Republican "tax scam" and pro-life measures — demanded an explanation for the Trump hotel choice, given the "racism and human rights violations of the President," the news release said.
As it happens, the Student Coalition for Progress was founded Nov. 10, 2016 — two days after Trump was elected president.
Larry Wahl, Orange Bowl vice president of communications, told the Badger Herald that the  team's hotel contract was set four years ago.
"[The Orange Bowl] is in a multi-year contract with Trump Doral and Wisconsin is the fourth team to have stayed there," Wahl added to the student paper.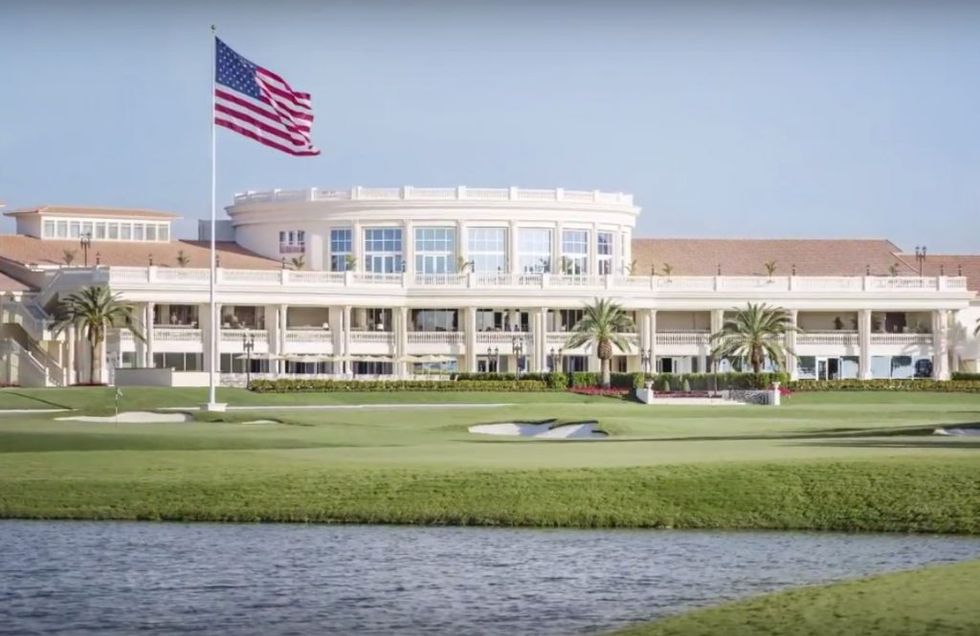 Trump National Doral Hotel (Image source: YouTube screenshot)
The Student Coalition for Progress wasn't aware of the contract at the time it issued the news release, representative Ekenedilichukwu Ikegwuani told the Herald.
But Ikegwuani added that the team could have found an alternate hotel.
"The Badger athletics isn't hurting for money," Ikegwuani told the paper. "I felt like they had enough so that if they wanted to go somewhere else they could've."
(H/T: The College Fix)