A final exam for a California State University, Northridge, class included questions that defined Republican President Donald Trump as hateful and former Democratic presidential nominee Hillary Clinton as uniting groups and breaking down barriers, Campus Reform reported.
The online exam for African Studies 161, "American Political Institutions: A Black Perspective," included a question in statement form about Trump and his presidential campaign, the outlet said.
"Donald Trump frequently made statements of an _____ nature throughout this presidential campaign," the item read, which was followed by multiple-choice answers of "anti-Mexican," "anti-Muslim," "anti-woman" and "all of the above."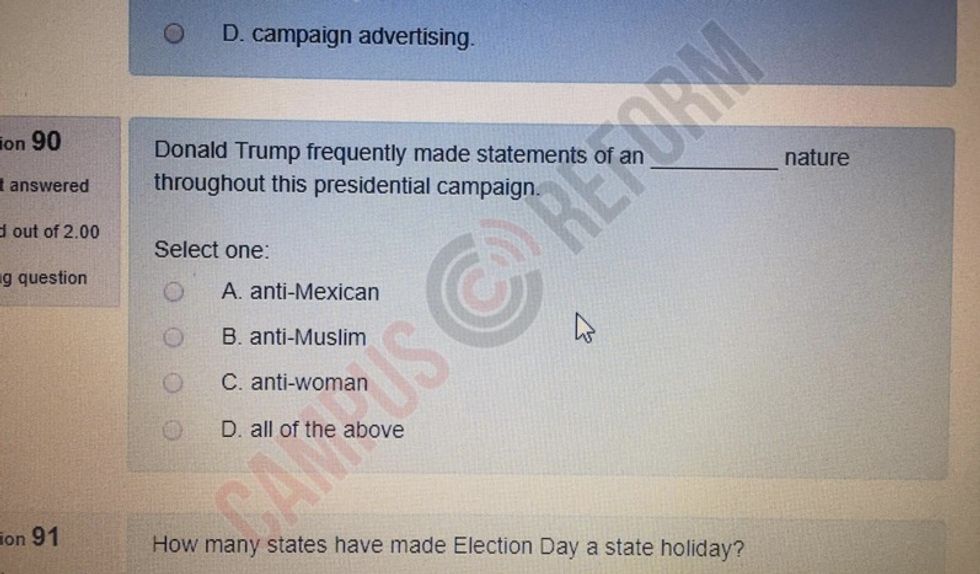 Image source: Campus Reform, used by permission
Another question focused on Clinton's concession speech following the 2016 election, Campus Reform reported.
It asked "what groups did Hillary Clinton address in terms of breaking down barriers and bringing people together?" The multiple-choice answers were "races," "religions," "genders and sexualities" and "all of the above."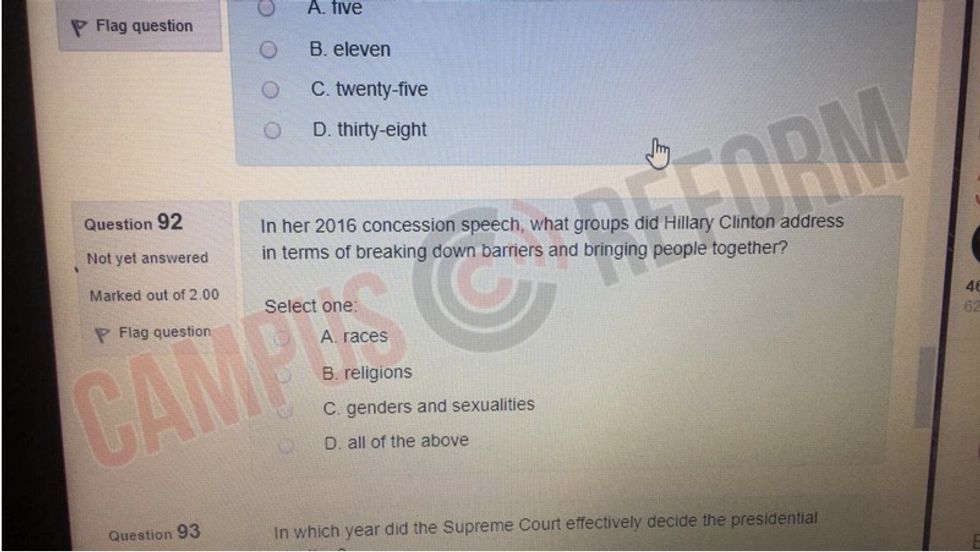 Image source: Campus Reform, used by permission
An anonymous student enrolled in the online class didn't recall anti-Trump teaching in the class or in the textbook, the outlet said.
"The class is online-based, so the professor has not had a political bias for the most part and neither did the chapter readings, so it was really surprising to see this material on the final exam," the student told Campus Reform.
"It was pretty random and annoying," the student added to the outlet. "Like, don't try and make me think a certain way, because everyone's view is different."
Campus Reform said it reached out to professor Karin Stanford for comment but didn't immediately receive a reply.