Students called 911 after a professor at Tarrant County College in Hurst, Texas, allegedly acted strangely and ranted about Islam, according to a KDFW-TV report.
What happened?
Daniel Mashburn, an adjunct professor at the TCC Northeast campus, arrived for his astronomy class 20 minutes late wearing a baseball cap, a toboggan hat, a scarf over his face, and black gloves, students told KDFW-TV.
Mashburn turned off the classroom lights and began babbling about the Koran, the moon, and "the dark night," according to students.
At one point, Mashburn stood facing the classroom blackboard and was just talking to the board, student April McLeod told KDFW-TV. All but two of the 25 students in the class got up and walked out, she said.
"Mostly he was talking about different things of the Muslim faith," McLeod said. "I was in class for about five minutes. He kept messing with his pocket and you could tell there was an object in the right-hand pocket. And whenever he went to pull out his hand, I started having this really bad feeling and jumped up and ran out of the classroom."
Some students thought the whole thing was a joke, while others dialed 911, according to the report.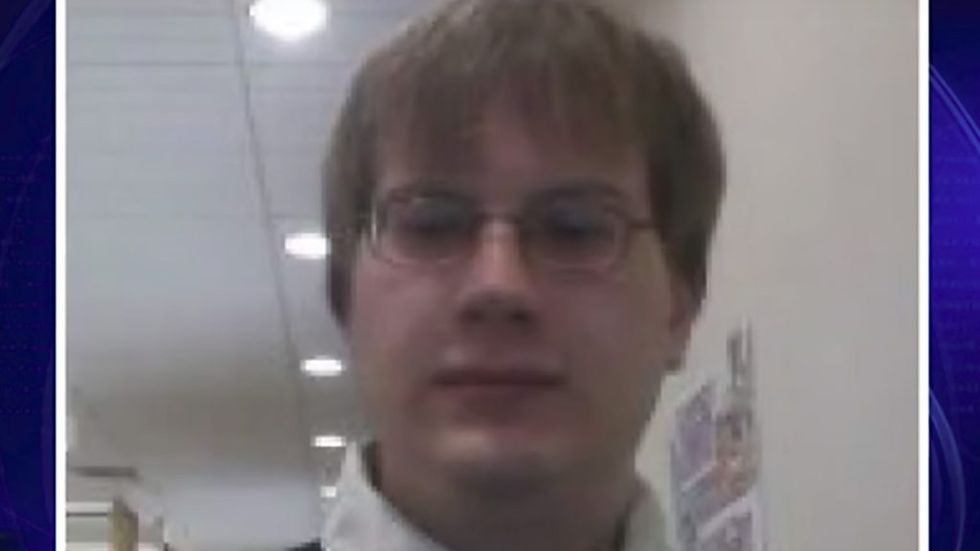 TCC adjunct professor Daniel Mashburn (Image source: YouTube screenshot)
McLeod videotaped the teacher as he was interviewed and searched outside of the classroom. Police found nothing on him, according to the report. TCC is now conducting an internal investigation. No criminal charges were filed.
What was his explanation?
When asked to explain his behavior, Mashburn told campus police, "I thought I'd start this year a little different."
KDFW reporter Brandon Todd interviewed Mashburn, who refused to come down from his apartment balcony.
"The class is about astronomy; it's about the stars," Mashburn said from his balcony, while holding a book in his hand. "And Islam is about the stars."
Mashburn deflected the reporter's questions and claimed his teaching of astronomy ties in with Islam. Part of their exchange went as follows:
Todd: When you interviewed with Tarrant County College to get this job, did you explain to them your teaching philosophy?

Mashburn: I keep it secret. I keep it safe. I do my best, but I am tired of hiding in the shadows. I am tired of fearing their law. I fear Allah.

Todd: What do you have to say to those students who were frightened enough last night they had to call 911?

Mashburn: I do not know why they fear me. Why are they afraid? I'm a man who covers his face in his hand. I offer you nothing but the Koran, a book, and the universe. The universe is in my hand right here. You can look at it.
Mashburn was suspended indefinitely by the college, and his replacement is expected to arrive for the next class, according to the report.