Exactly one month after declaring House Speaker Paul Ryan (R-Wis.) "will go straight to hell," far-left celebrity Rosie O'Donnell also predicted the eternal destiny of Sarah Huckabee Sanders.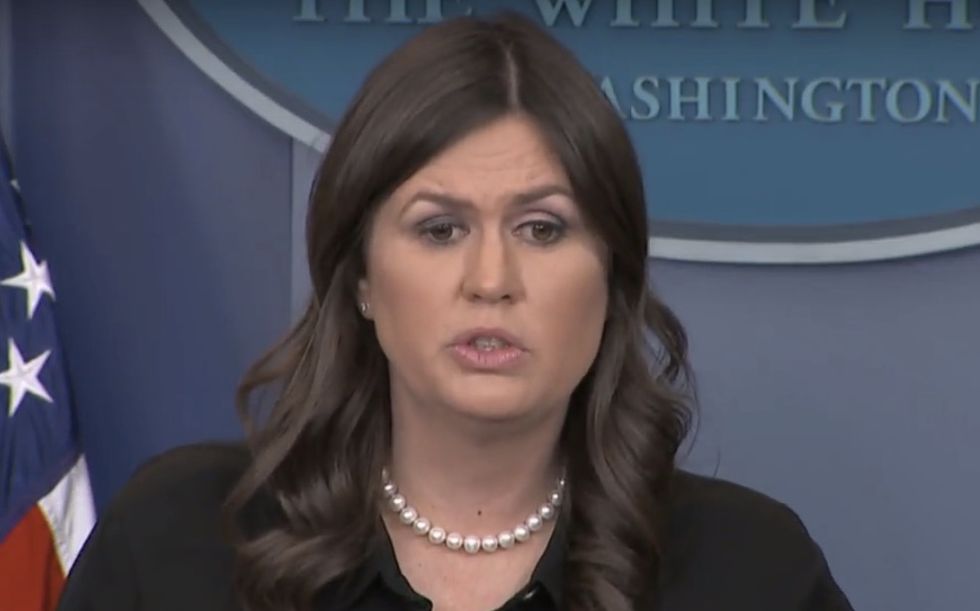 Image source: YouTube screenshot
And choirs of angels apparently won't be singing to the White House press secretary, either.
"She will sit in hell — no doubt," O'Donnell tweeted Tuesday.
O'Donnell's newest theological treatise came after MSNBC's Nicole Wallace ripped Sanders on Twitter, saying the press secretary should be "fired" the next time she uses her "taxpayer funded job" to "denigrate the Intelligence of a reporter or a sitting US Senator."
With that came O'Donnell's piggyback response:
What else has O'Donnell been saying?
Amid her dressing down of Ryan last month — which came after Republican President Donald Trump's tax cut — O'Donnell also called the House speaker a "fake altar boy" and included a "JUDASmuch" hashtag in her tweet.

Days prior to that, she tweeted an offer of $2 million each to GOP senators to vote against the tax-reform bill.

O'Donnell also issued off-color tweets to conservative commentator Ben Shapiro after he noted that Trump would be carved into Mount Rushmore if he orders a federal investigation of O'Donnell.

Last fall, in her first media interview since Trump's election, she told W Magazine: "I seriously worry whether I personally will be able to live through" his presidency.

Prior to that O'Donnell repeatedly blasted Trump, both during his campaign and after he took office in January.
(H/T: Washington Times)