In the wake of growing violence and highly publicized murders courtesy of the likes of MS-13, a Republican lawmaker wants to fight back by stripping American citizenship from foreign-born gang members, the Washington Examiner reported.
The bill from U.S. Rep. Lee Zeldin (R-N.Y.) — the "Protecting our Communities from Gang Violence Act" — would revoke naturalized citizenship from anyone who participates in gang activity either 10 years before or 10 years after taking the U.S. citizenship oath, the paper said.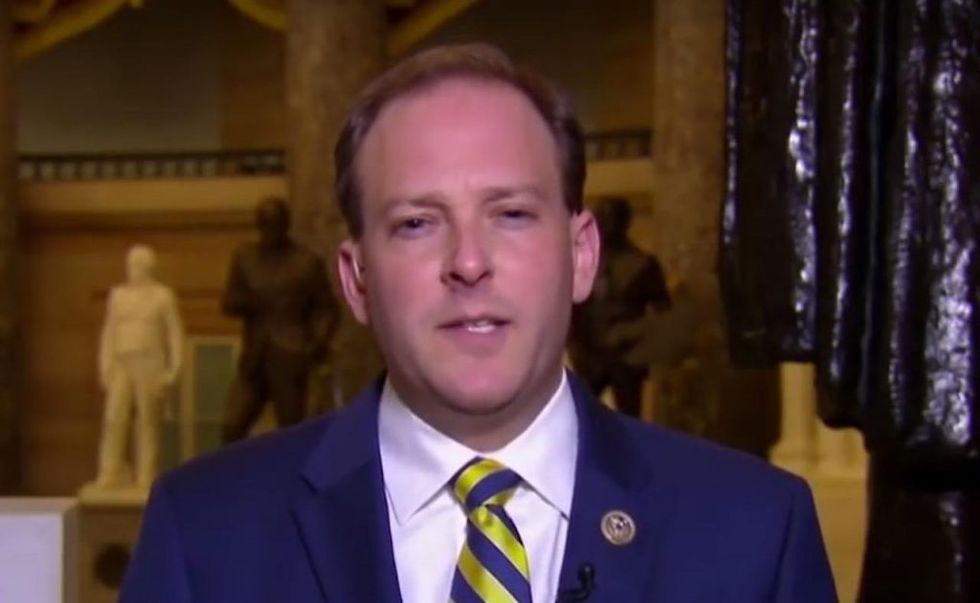 U.S. Rep. Lee Zeldin (R-New York). (Image source: YouTube screenshot)
"From the vicious machete attack of four young men in Central Islip, to the childhood best friends brutally murdered by MS-13 in Brentwood, our community has witnessed the indiscriminate brutality of gang violence firsthand," Zeldin said, the Examiner reported. "Every level of government has a role to play in combating the rise of MS-13 and other gangs, and we must crack down on the aspects of our nation's broken immigration system and other policies that have allowed MS-13 and other gangs to take hold in our communities and stay there."
The El Salvador-based MS-13 has gained a sinister reputation in recent years. Police told the Examiner that MS-13 gang members have killed 17 people in Suffolk County, New York — Zeldin's back yard — since January 2016.
How did an immigrant-rights group react to Zeldin's proposal?
"This bill is shameless political posturing," Steven Choi, executive director of the New York Immigration Coalition, told the Washington Times. "It will actually cripple public safety, while demonizing Long Island's thousands of hard-working immigrants."
Choi told the paper that Homeland Security uses "arbitrary criteria" to determine gang affiliation, which can then prompt deportations without solid public safety reasons.
How else has MS-13 been making headlines?
Here's an interview with Zeldin on MS-13 just prior to his introduction of the bill in question:
(H/T: PJ Media)