A man, woman, and a pair of toddlers were caught hopping a border fence from Mexico into the United States — and apparently right next to the border wall prototypes waiting for President Donald Trump's examination Tuesday.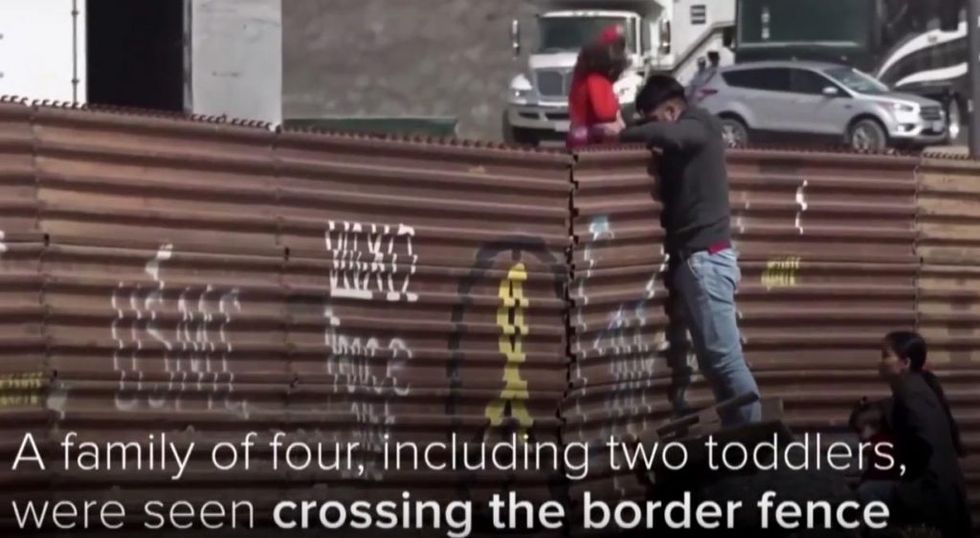 Image source: YouTube screenshot
The foursome's desperate move was included in an NBC News report on increased security ahead of Trump's arrival and the continuing controversy embroiling the border wall — a major campaign promise by the Republican.
NBC News noted in its video that after crossing over the fence the family was detained. But before that, the clip shows a man passing the toddlers over the fence one at a time.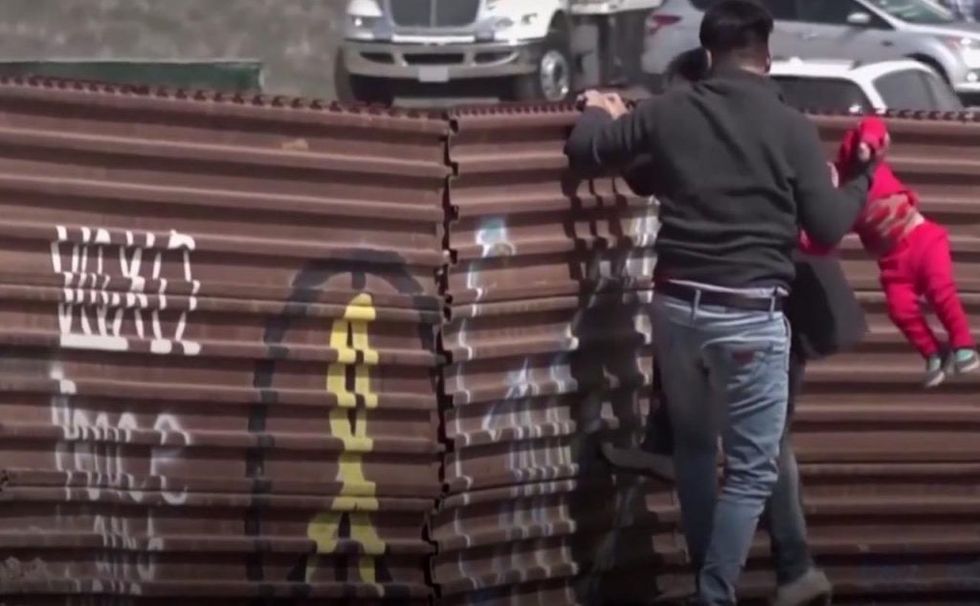 Image source: YouTube screenshot
After the first toddler is over the barrier, the second grabs at the man's legs as he prepares to scale the fence. Plan B apparently is launched as the woman in the group heads over ahead of the second toddler.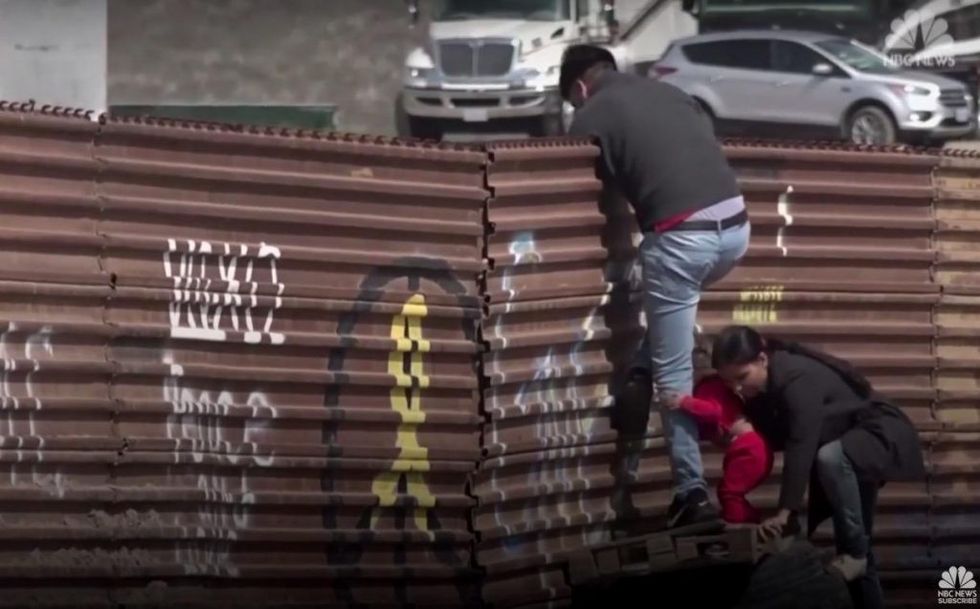 Image source: YouTube screenshot
The graffiti on the Mexican side of the fence — and the pile of tires the family used to reach the top of it — is visible in a different video, one that shows the Trump wall prototypes looming in the background.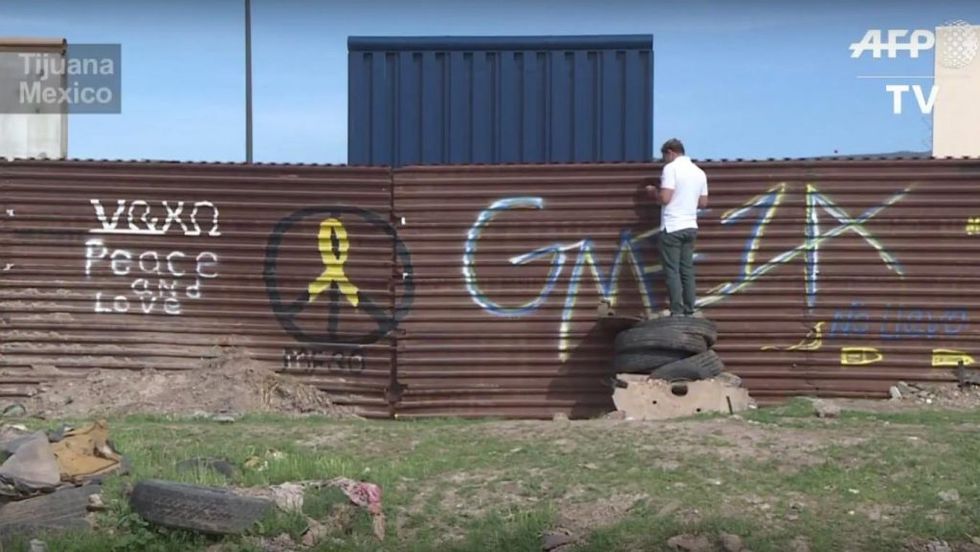 Image source: YouTube screenshot
During Trump's wall prototype inspections, he said that "if you didn't have walls over here, you wouldn't even have a country," The Associated Press reported.
Here's the NBC News clip:
Hasn't this happened before?
Indeed, this wasn't the first time news cameras have caught border fence jumpers in that area.
Last October, an MSNBC camera caught folks jumping over the border fence into the U.S. — and it also took place during a segment about the border wall prototypes.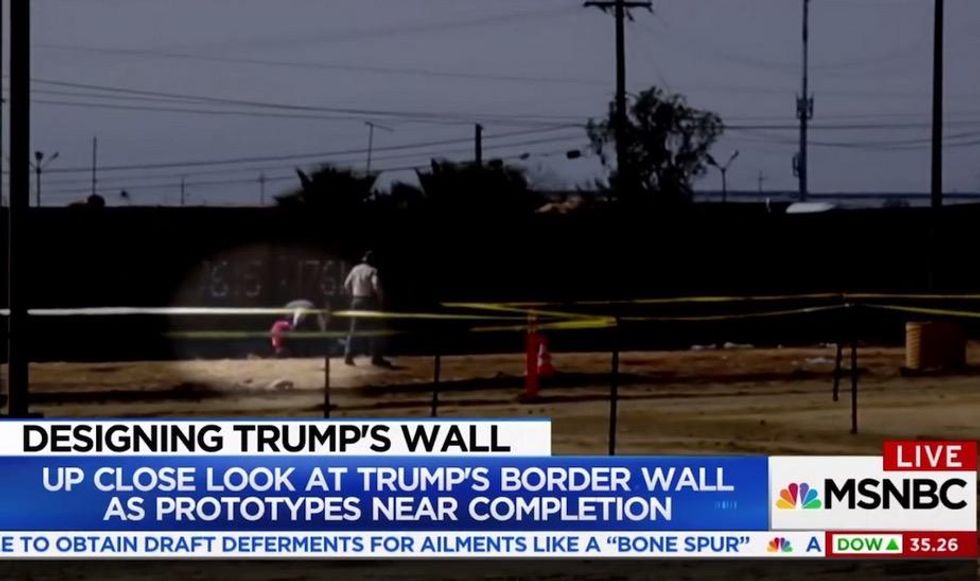 Image source: Twitter video screenshot
(H/T: Hot Air)