It was a comedy of errors all around — but the star quarterback won in the end.
Seems a Florida high school student happened upon a Jacksonville Beach house party Wednesday night and decided to help himself to an unlocked-with-the-wallet-and-keys-inside Ford F-150, police told WJXT-TV.
But it wasn't just any house party. The residence is owned by Jacksonville Jaguars' center Brandon Linder, ESPN reported.
And the pickup truck's owner? None other than the man who stands right behind Linder on the field — Jaguars' quarterback Blake Bortles.
Let the incompetence commence
Police said Joseph Horton, 18, entered Bortles' new Ford F-150 and rummaged through the interior, WJXT reported. Witnesses told police that home surveillance video documented the act, the station added.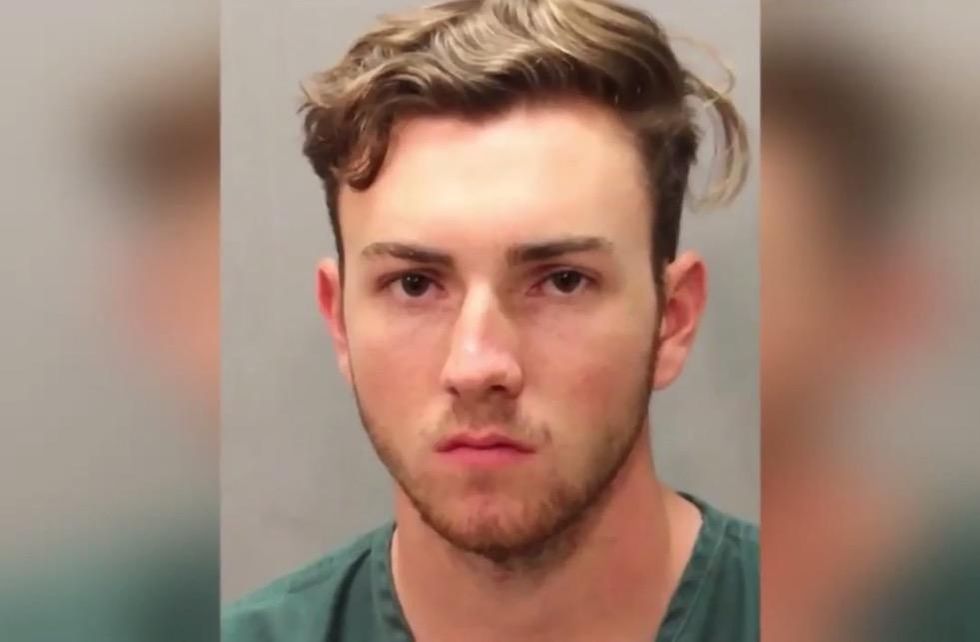 Joseph Horton (Image source: WJXT-TV video screenshot)
Apparently the video also showed Horton removing Bortles' wallet from his truck, the station noted, adding that the wallet later found on the ground.
But witnesses told police that Horton's attempts to drive off in Bortles' truck were thwarted by other cars boxing in the vehicle, WJXT said.
When life gives you lemons...
With his first plan having bitten the dust, police said Horton actually made his way into the house party, the station said, citing witnesses.
Not only that — he went upstairs.
Horton likely failed to give off that I'm-an-NFL-player-too vibe, and indeed neither Linder nor his party guests recognized him — and police were duly notified, WJXT noted.
But the kid made some new friends
When officers arrived on scene, they found Horton being held by Bortles and two of the quarterback's buddies, ESPN reported.
Horton told police he was at the party looking for a former girlfriend, WJXT said.
What happened to Horton?
Horton was arrested and charged with burglary, trespassing, and grand theft, the station said, adding that he's since been released on bond.
The best part?
Oh, and after Horton gave police his address, a little research indicated that the residence is a multimillion-dollar home on the Intracoastal Waterway just a few blocks down the street, WJXT added.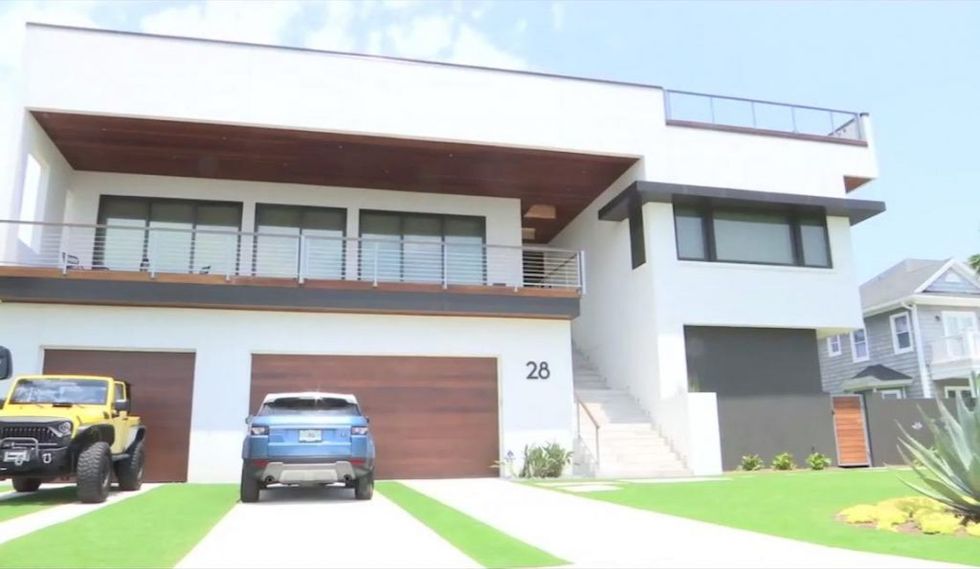 Image source: WJXT-TV video screenshot
Neighbors said Horton lives there with his parents, the station noted.
As iconic cultural commentator David Lee Roth once put it, "His folks are overjoyed."