A police officer working at a northern Illinois high school shot and wounded a 19-year-old former student who fired a gun at him Wednesday morning, officials told The Associated Press.
The shooting occurred near the Dixon High School gymnasium at about 8 a.m., WMAQ-TV reported.
City manager Danny Langloss told the AP that students were gathered in the gym for graduation practice when the officer exchanged gunfire with the former student. The gunman fled from the responding officer, WMAQ reported, allegedly firing shots as he ran.
Authorities haven't provided the gunman's name, the AP said. Lee County Sheriff John Simonton told SaukValley.com that he's a 19-year-old former student.
Langloss told the AP that the gunman is in custody with what he describes as non-life-threatening injuries. SaukValley.com said the suspect was shot in the shoulder.
Neither the officer nor anyone else was injured, Langloss told the AP.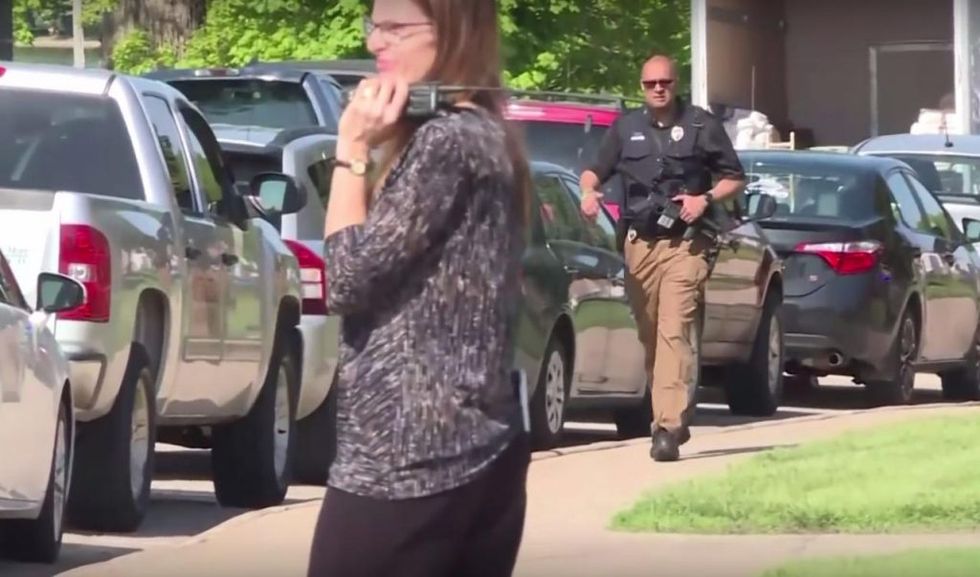 Image source: YouTube screenshot
Simonton identified the school resource officer who shot the gunman as Mark Dallas, SaukValley.com reported.
'Because of his heroic actions, countless lives were saved'
"We're lucky the officer was there," Langloss — whose daughter was among the seniors in the gym — told SaukValley.com. "His brave actions saved a lot of lives."
"With shots ringing out through the hallways of the school, he charged toward the suspect and confronted him head on," Dixon Police Chief Steve Howell told WMAQ-TV. "Because of his heroic actions, countless lives were saved. We are forever indebted to him for his service and his bravery."
Dixon police believe the suspect acted alone and that there's no further threat to students or staff, SaukValley.com reported.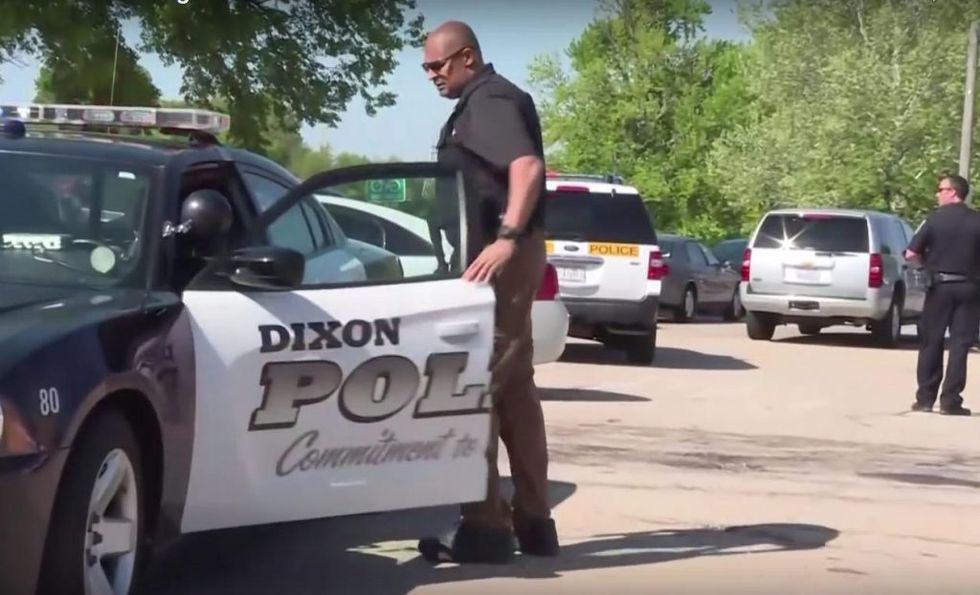 Image source: YouTube screenshot
All schools in the city — which is about 80 miles west of Chicago — were placed on lockdown, the AP added. Dixon High School remained the only school on lockdown shortly after 11 a.m., though all students had been reunited with their parents, Howell told WMAQ.
A shooting eyewitness speaks
Brandon Stehl told WMAQ he was sitting in the gym learning how he would receive his cap and gown for graduation when gunshots rang out.
"All of a sudden out of nowhere you just hear pop pop pop!" Stehl told the station. "Sounds like firecrackers, and then there's dead silence. Then, all of a sudden, a teacher comes in and says, 'Go go go go!' and everybody floods out of the school ..."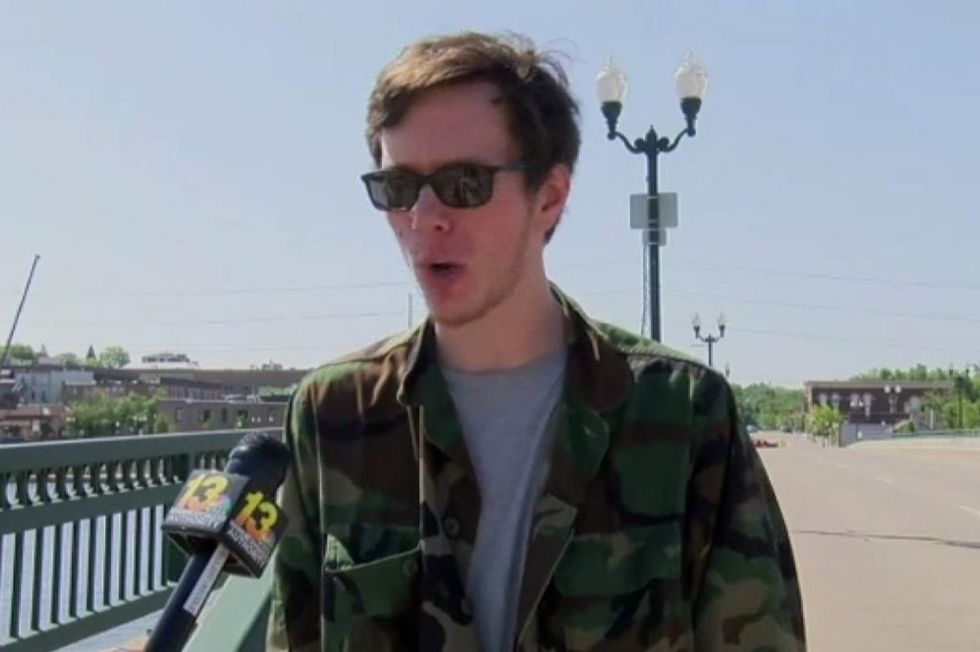 Brandon Stehl (Image source: WMAQ-TV video screenshot)
Stehl officially graduated last year and said the suspected gunman is a former friend of his, WMAQ reported.
"He's never had any motives for shooting, I've never known him to be an evil person, he was never bullied and never bullied others," he told the station. "So this was a surprise. I'm glad he's alive. It was a very stupid decision."
Howell added to WMAQ that when police arrived, students and teachers were found barricaded in their classrooms and blocking doors with desks and bookshelves.
"A lot of things went right today when a great many of them could have gone wrong," Dixon Mayor Liandro Arellano Jr. told the station.