The Canadian Broadcasting Corporation, which is run by Canada's government, produced a video promoting gay pride month in which children were asked a series of questions dealing with "sexual diversity," what it means to "come out of the closet" and if the kids consider themselves "gay allies."
"Happy pride, everybody!" TV host Jessi Cruickshank told the children at the start of the clip, as she waved a small rainbow flag and the quartet of kids cheered around a table.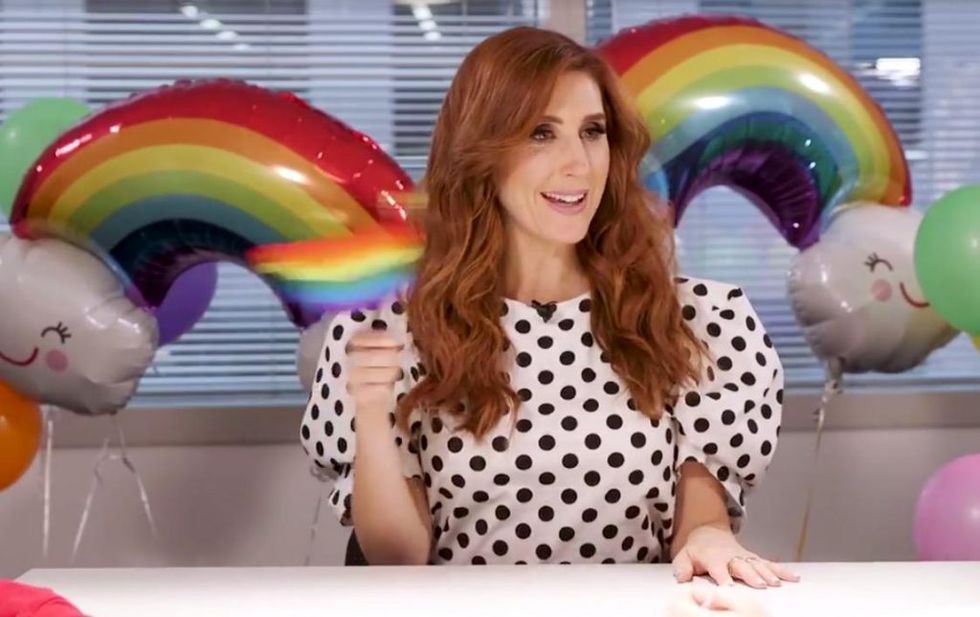 Image source: Facebook video screenshot
"Who here knows what gay pride means?" Cruickshank started off.
One girl, who can't be older than 8 or so, spouted off a textbook response, explaining that it's when "all the gay people, transgender, lesbian, bisexual people gather up and celebrate."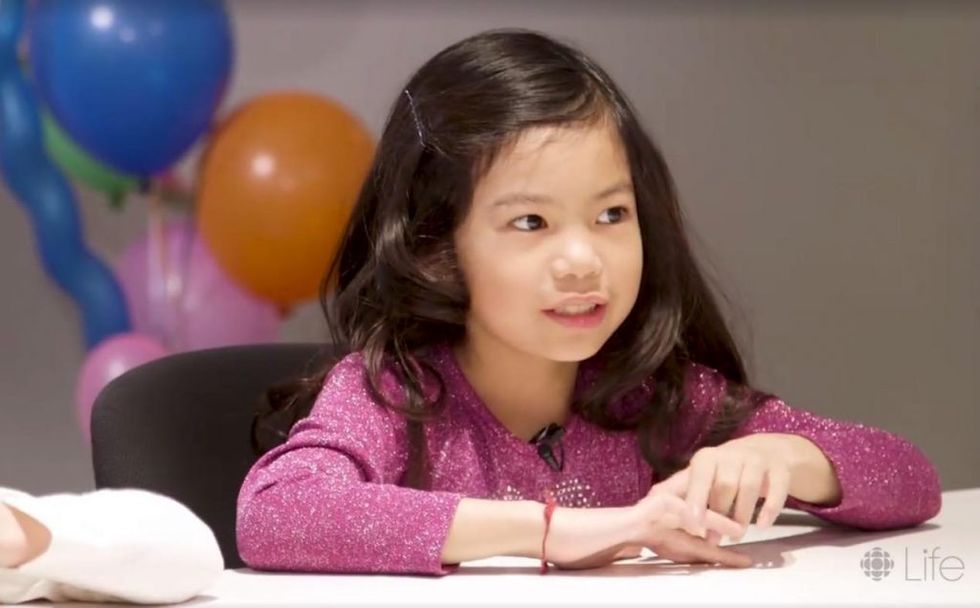 Image source: Facebook video screenshot
"That's absolutely right," an impressed Cruickshank replied. "It's a celebration of sexual diversity."
She then noted that "I'm not gay, but I'm a gay ally" as a lead up to her next question for the children: "Are you gay allies?"
"Definitely!" the same little girl replied.
"Great answer!" Cruickshank said with a smile.
She then asked the kids if they know what it means to come out of the closet, and another girl talked about playing hide and seek — which abruptly ended Cruickshank's streak of getting correct answers.
Undeterred, she upped the ante with a challenging question — accented by her schoolmarmish smirk — and asked, "What do you think about gay marriage?"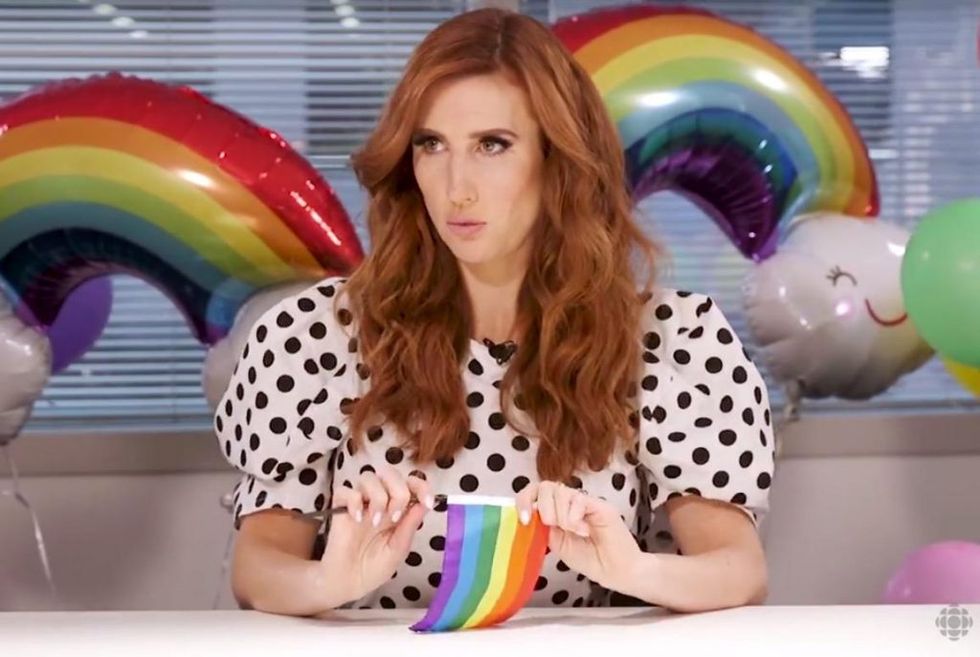 Image source: Facebook video screenshot
"I just think it's normal marriage," a boy answered.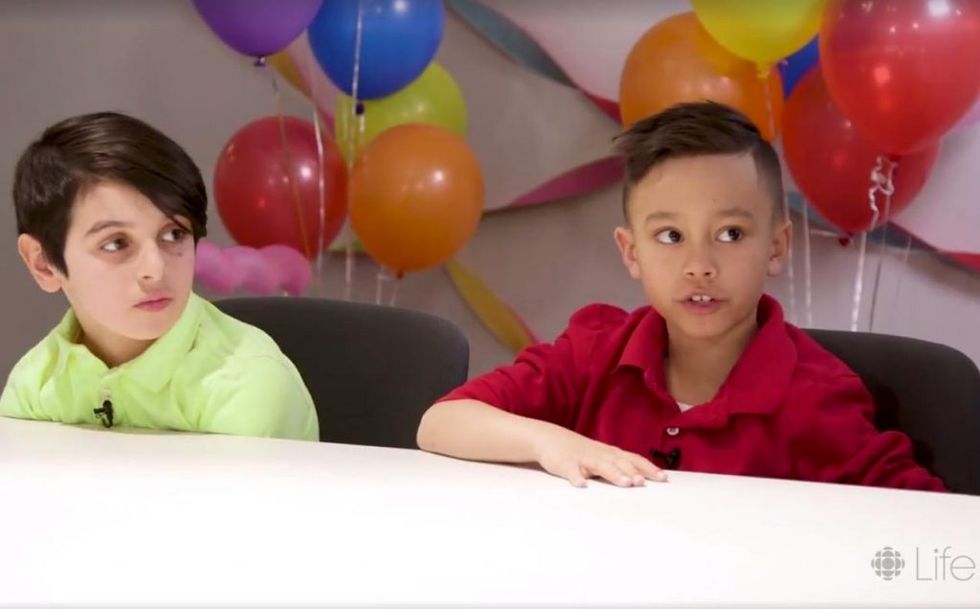 Image source: Facebook video screenshot
"Right!" a nodding Cruickshank replied.
When a girl shared that her "auntie" is gay and that she wants to be her flower girl if she gets married, Cruickshank was quick to tie a bow around it: "When you find out that your auntie is gonna marry a woman, and your number-one concern is if you're gonna be the flower girl, you have your priorities straight."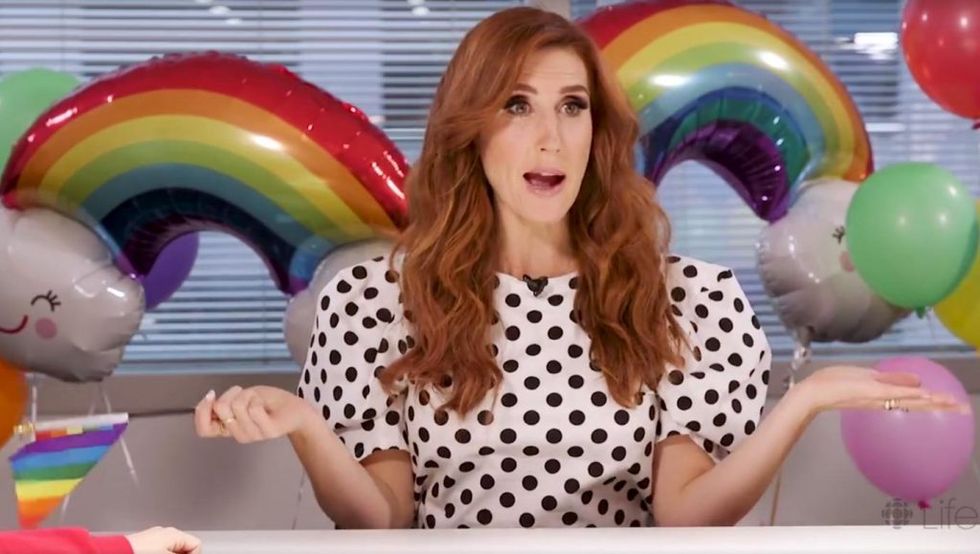 Image source: Facebook video screenshot
Cruickshank then asked if it would be "cool to have two moms" and "what would it be like to have two dads," and the children seemed enthusiastic about both scenarios.
During a Q&A about gay celebrities, more lines were crossed when Cruickshank shared that actress Jodie Foster "made me question my sexuality when I was a child, because I liked her so much. And she was nude in the film 'Nell,' not that I remember watching it several times as a child."
"Wow," one of girls reacted with a bit of a bewildered look on her face.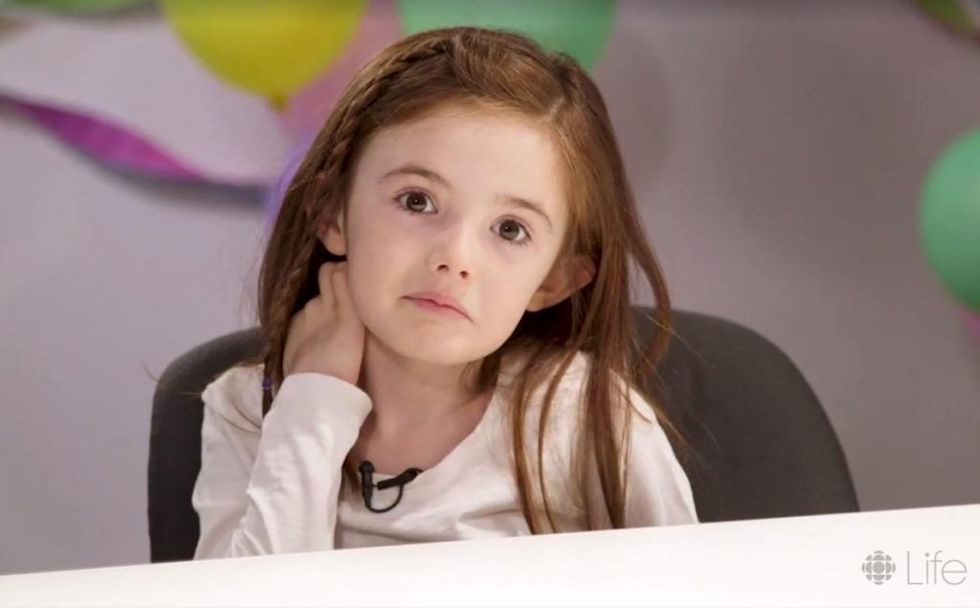 Image source: Facebook video screenshot
In closing, Cruickshank had a reinforcement question for the kids: "Remember, what are we to the gay community?"
"Gay icons," one boy answered before another boy noted, "I'm an ally, maybe I could be an icon."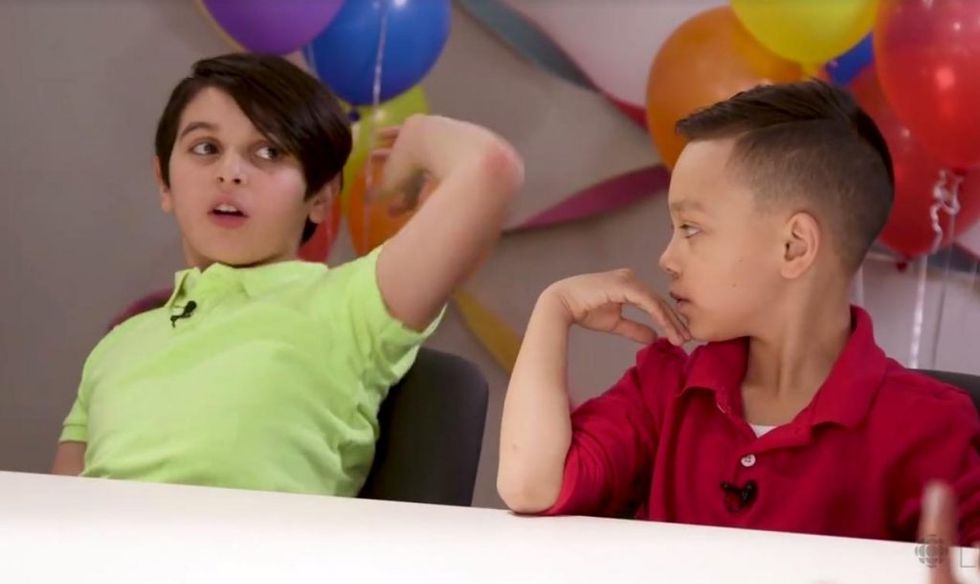 Image source: Facebook video screenshot
"Everybody should aspire to be a gay icon," Cruickshank replied.
Here's the clip:
What's been the reaction to the video?
As of Wednesday, the video has been viewed about 1.4 million times. Cruickshank noted on Facebook that "most people loved it, others are angry and/or 'praying for me.' I believe in education and tolerance and celebration of diversity."
One commenter said the video "is is the most disgusting display of agenda pushing I have ever seen. These are CHILDREN for crying out loud. This is not an issue they need to be presented with at such an age. Let them live out their childhoods in peace. How about spend some more time raising children to know how to be productive members of society and how to interact properly with others. Stop using them as pawns in your games."
Another warned, "Do not try to indoctrinate our children and no I'm an atheist I'm not a religious fanatic I just know the difference between right and wrong."
Pushback against those who didn't like the video included, "Dear haters, please note that the kids are not discussing sex, they're discussing sexuality, which is a natural thing to discuss at their age. They're being introduced to respectful terminology and love for all people."
(H/T: FaithWire)