A man allegedly attempting to break into a Florida home Monday afternoon most definitely chose the wrong residence to target.
Turns out the owner of the Oviedo home is a former police officer, WESH-TV reported — and she made sure she was armed.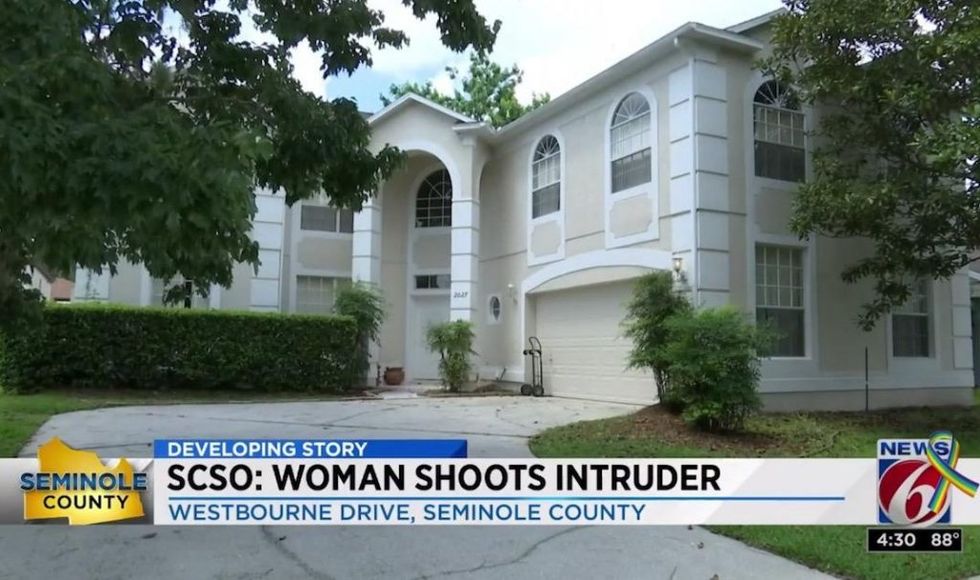 Image source: WKMG-TV videos screenshot
Indeed, the woman — who reportedly was alone — fired at least one shot at the man, News 13 said, citing a news release.
The man then ran off, got into a vehicle and sped away, WKMG-TV reported.
What happened next?
A man later was found with a gunshot wound at a nearby gas station, and he later died of his injuries at a hospital, WKMG reported.
Deputies told the station they're still working to connect the home burglary to the shooting victim and are searching for a light-colored Ford Taurus seen speeding from the area.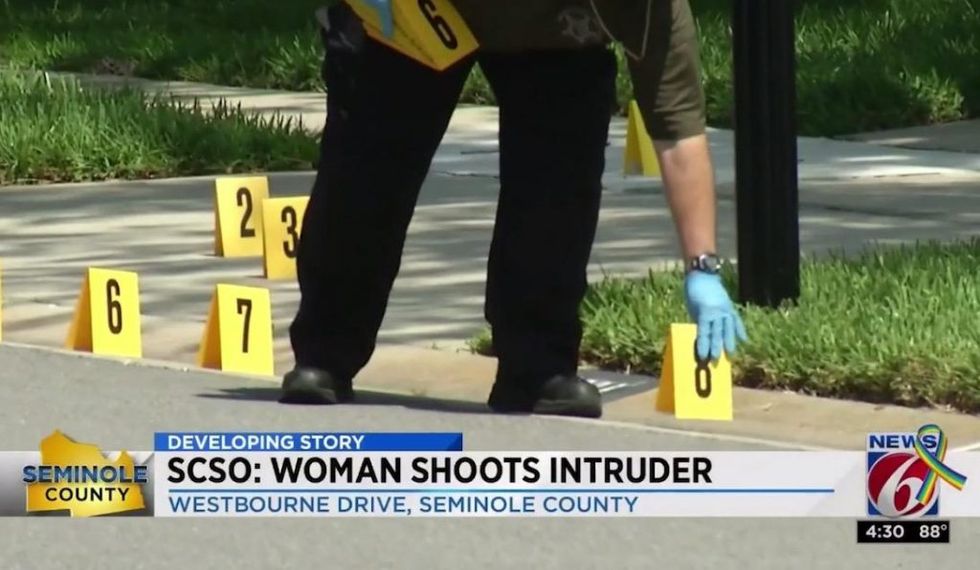 Image source: WKMG-TV videos screenshot
What else do we know about the homeowner?
She was a seven-year veteran of the Kissimmee police force until she resigned to run her former husband's physician office, WESH reported.