A presidential historian said the intensifying battles between the political left and right in America remind him of "some of the things that happened before the Civil War."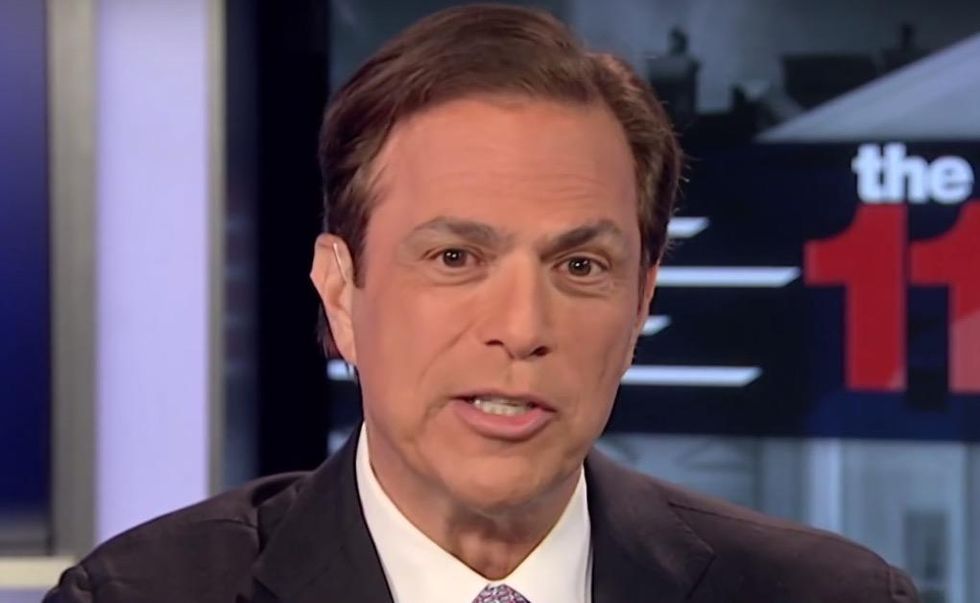 Michael Beschloss (Image source: YouTube screenshot)
Michael Beschloss also told Politico the fighting in a "polarized" United States is "a new disheartening sign of a country that is becoming more divided by the hour" — although he added that President Donald Trump is "extremely polarizing."
What's been happening?
The outlet cited incidents just over the last few days — all fueled by left-wing anger over the Trump administration separating illegal immigrant children from their parents at the border:
And, of course, there was the Border Patrol agent injured at an immigrant detainment facility in McAllen, Texas, on Saturday while trying to control a crowd of protesters attempting to stop a bus carrying immigrants from leaving the facility.
Homeland Security also warned agency employees about threats to their personal safety in an email over the weekend.
Indeed an "Occupy ICE" movement is emerging across the country, with protests against the federal agency having occurred in New York City, Washington state, Washington, Oregon, and in other locations.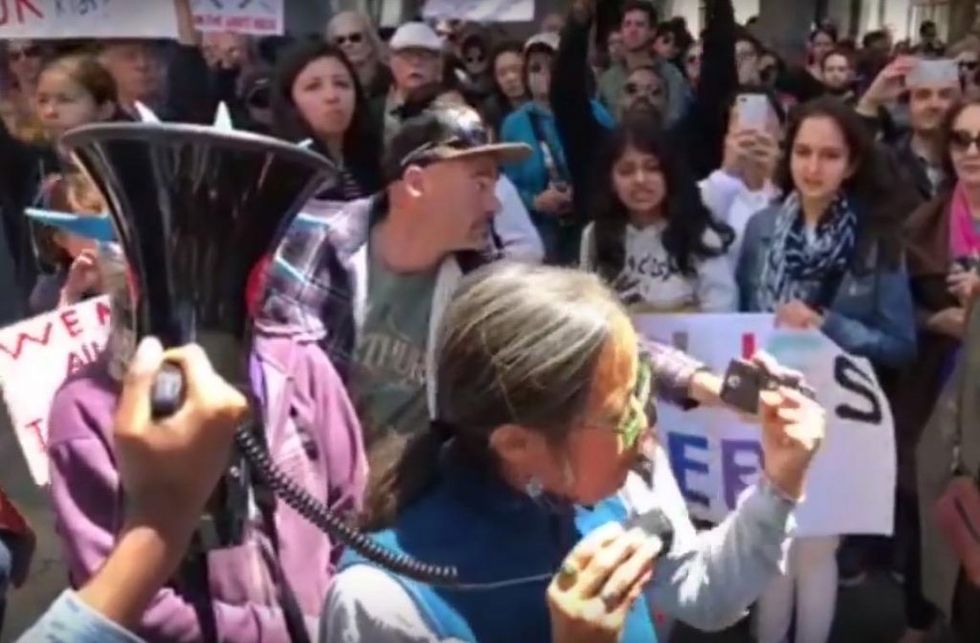 Image source: YouTube screenshot
The Trump administration had decided to prosecute all illegal border crossers, which forced the separation of children from their parents per federal law and longstanding DHS policy. But Trump signed an executive order last week ending separation of children from their parents.
What else has Beschloss said about American polarization?
Beschloss seemed to offer a different take just a few months ago regarding American polarization now as opposed to other times in history.
During a lecture at an Omaha, Nebraska, church in April, Beschloss argued that many observers wrongly declare that their particular moment in time is the most divisive in American history, the Omaha World-Herald reported.
Beschloss said, for example, that the political climate after the Revolutionary War was much more polarized than America at present — and the same was true during and after the Civil War and during and after the Civil Rights era, including the Vietnam War, the paper reported.
"The things we obsess about today in 40 years seem trivial," Beschloss said, the World-Herald noted.
Beschloss — who has penned books on Presidents Lyndon Johnson, Harry Truman, and Dwight Eisenhower — added that America's founders wanted opposing interests brought together for solutions that make nobody completely happy but advance the public interest, the paper said.
"They wanted people to fight over policies but come together at the end and say we are all Americans," Beschloss told the World-Herald in an interview, adding that U.S. citizens should remember that wisdom.