Police said a protester yelled "make America great again!" while throwing chicken poop at the Red Hen restaurant in Lexington, Virginia, on Tuesday as anger over its owner ejecting White House press secretary Sarah Huckabee Sanders intensifies, WSET-TV reported.
Reginald Scott See, 51, of Martinsburg, West Virginia, was arrested and charged with littering and disorderly conduct after throwing chicken feces, police told the station in a separate story.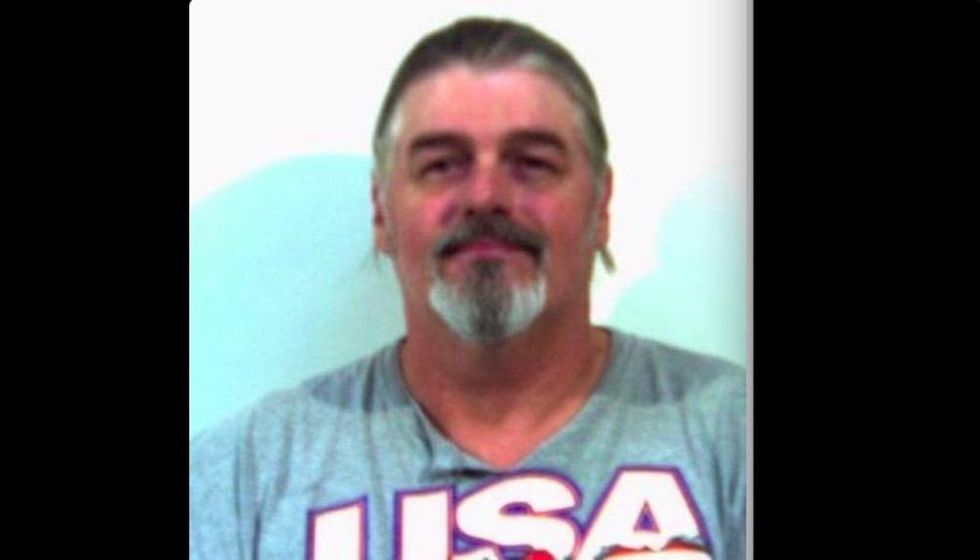 Reginald Scott See (Image source: Rockbridge Regional Jail)
The fire department was tasked with the clean up, the station added.
This is a look at what the man threw: https://t.co/nEMXUPyNjV

— ABC 13 News - WSET (@ABC 13 News - WSET) 1530046958.0
Other protesters held signs and chanted outside the Red Hen, which has been closed since the Sanders' incident, WSET reported.
"I'm appalled at the way they treated the press secretary, and I think if people don't make a stand, that kind of stuff will continue around the state and around the country," Ian McDonald, 34, told USA Today. "So we've got to send a message that it's not acceptable."
People outside the #RedHen are holding signs now that say 'Trump=Love', 'Trump is Love', and 'Red Hen needs to lear… https://t.co/O78A5BzkaZ

— ABC 13 News - WSET (@ABC 13 News - WSET) 1530048762.0
Mary Harvey-Halseth, 64, carried a sign that read "Red Hen Needs Diversity Training" that she created after buying craft materials at CVS, the paper said.
"It's a shame that Lexington has to be put on the map like this, it's not us," she told USA Today. "We want you to come here and eat in our restaurants."

What's been reported about Sanders' ejection?
Stephanie Wilkinson, owner of Red Hen, asked Sanders and her party to leave the restaurant Friday evening because Sanders works for the Trump administration and Wilkinson has a "moral conviction" against the president.
"This feels like the moment in our democracy when people have to make uncomfortable actions and decisions to uphold their morals," Wilkinson told the Washington Post of her decision to boot Sanders.
Sanders' father, former Arkansas Gov. Mike Huckabee, said after his daughter and her husband left the restaurant, Sanders' in-laws went across the street to visit a different restaurant — and Wilkinson reportedly followed them, organized an impromptu protest and began "yelling" and "screaming" at Sanders' in-laws.
Justin Peery, owner of Good Place Farms Bed & Breakfast — which hosted Sanders' family last week — said Wilkinson will not reopen the Red Hen until July 5, USA Today reported.
In the wake of the incident, Wilkinson also resigned from her role with Main Street Lexington, a volunteer-based business organization, WSLS-TV reported.
"Considering the events of the past weekend, Stephanie felt it best that for the continued success of Main Street Lexington, she should step aside," Elizabeth Outland Branner — president of the group who accepted Wilkinson's resignation Tuesday morning — told the station.
(H/T: Eater)