Dmitri Moua, 16,  says he's possessed a penchant for music and dancing since he was very young.
"I like how I'm able to express myself through moving and choreography," Moua told WCCO-TV.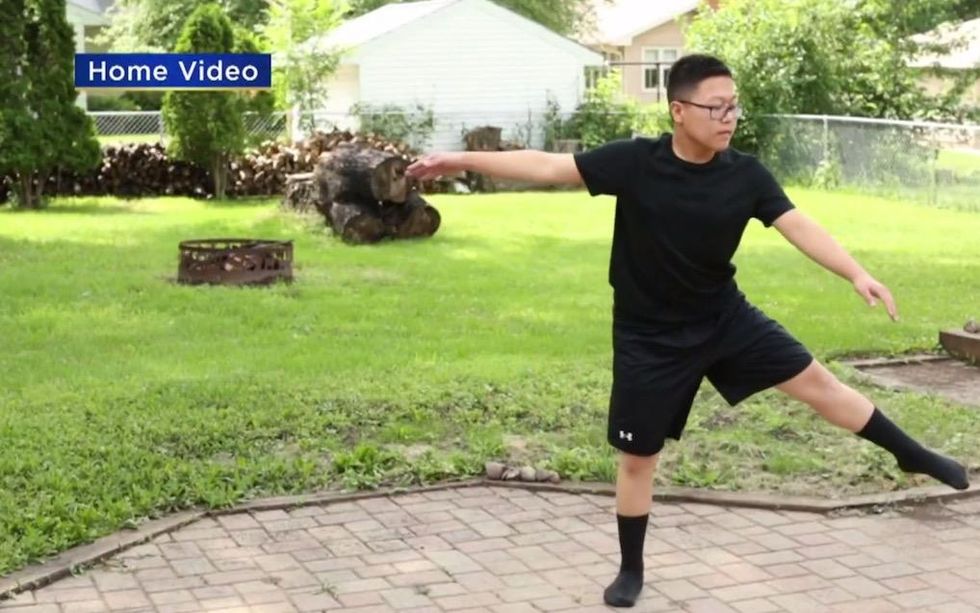 Dmitri Moua (Image source: WCCO-TV video screenshot)
Indeed he was adept enough to score a spot on the rec dance team at his Minnesota high school, the station said — and was the only boy on it.
Then after many of his teammates and friends got on the competitive dance team at Roseville Area High School, WCCO said Moua requested a tryout.
And he got a big stop sign in his face.
"The coaches told me that I wouldn't be allowed to compete," Moua told the station.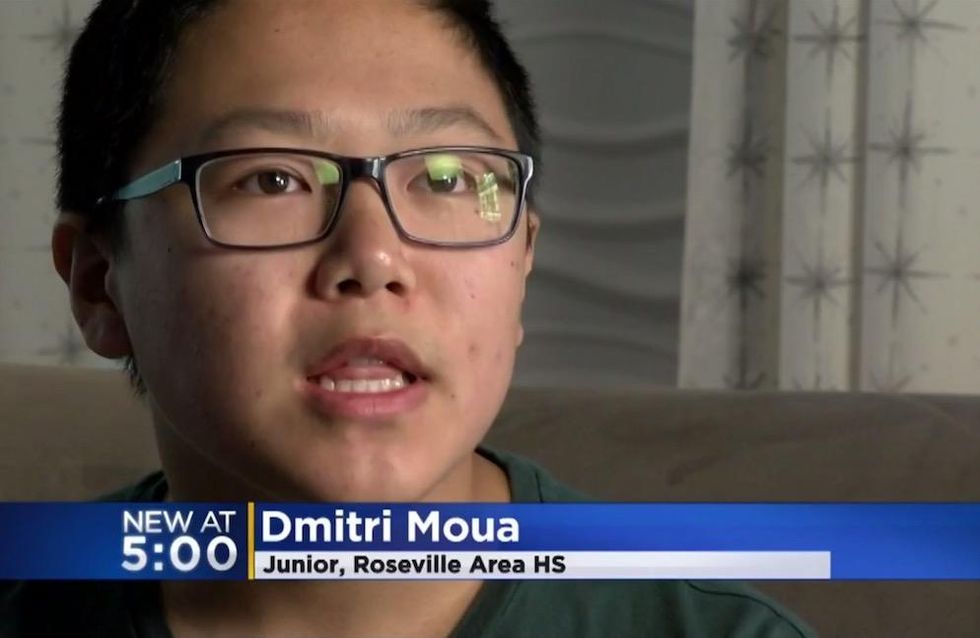 Image source: WCCO-TV video screenshot
The decision was due to his gender and based on state law that says boys can participate in the "girls only" squad only as a team manager.
How did Moua respond?
With that Moua sued the Minnesota State High School League for discrimination, WCCO reported, adding that a boy from Minnetonka also is involved in last week's lawsuit.
"It made me really sad because I worked just as hard as any other girl on the team," Moua told the station.
He and his mother, Bao Xiong, added to WCCO that letting Moua compete on competitive dance team would encourage more boys to do the same.
"There are more boys out there that probably want to dance but don't know how to go about it, or that it's even an option," Xiong told the station.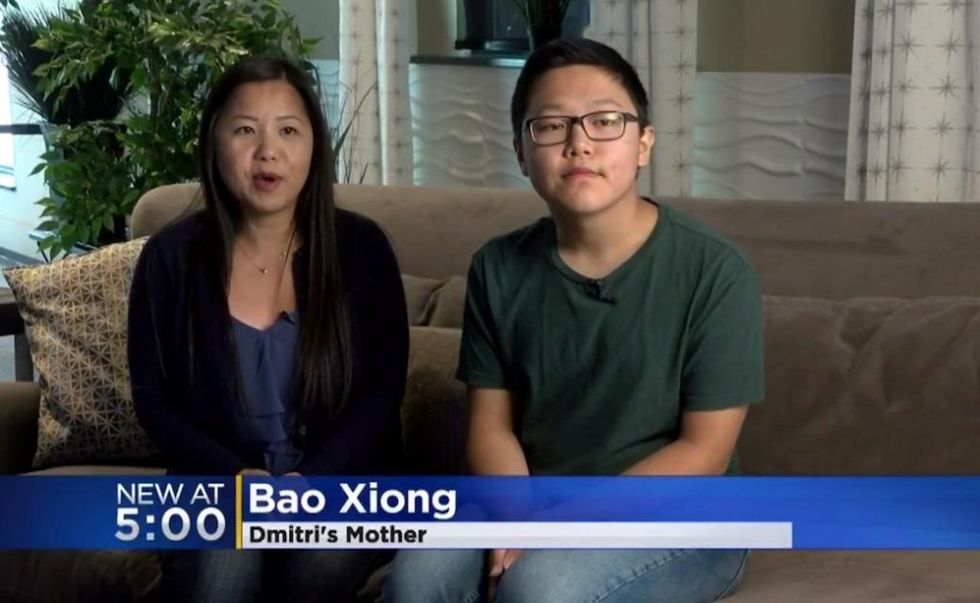 Image source: WCCO-TV video screenshot
Any obstacles?
MSHSL's official handbook indicates the Girls Dance Team "may not rise to the level of gender equity activity for the purpose of Title IX," WCCO reported. Title IX prohibits discrimination based on sex for any education program or activity receiving federal funds.
Moua's family told the station they don't want money, but rather the chance for Moua to join the girls on the dance squad. WCCO said it reached out to the MSHSL for comment but didn't hear back.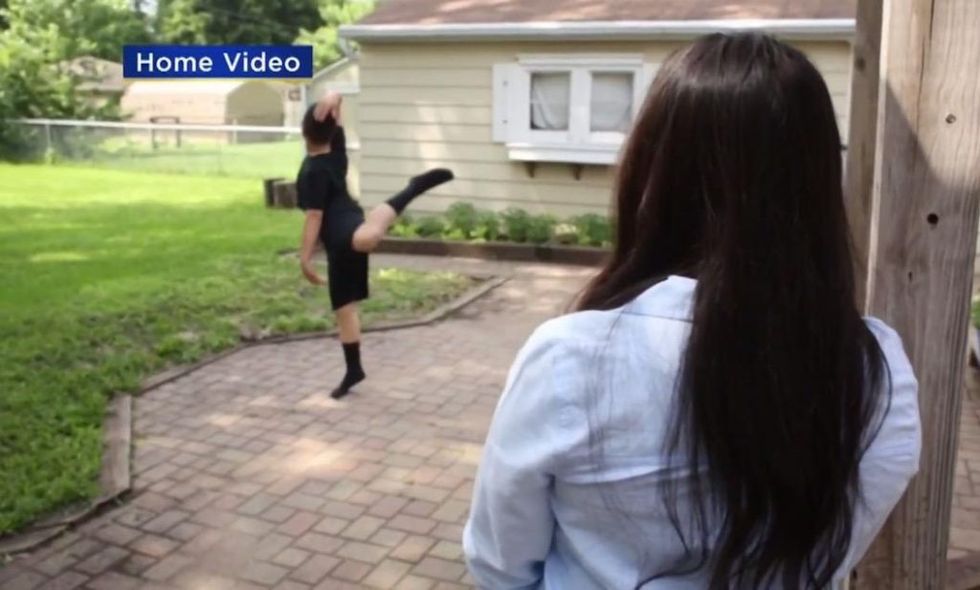 Image source: WCCO-TV video screenshot
Said Moua to the station: "Dancing with them would just make me feel complete."