If President Donald Trump ever wants to have a friendly chat over a beer — Barack Obama style — with the mayor of Somerville, Massachusetts, the president probably should take Sam Adams off the menu.
Not that Joseph Curtatone would come anyway.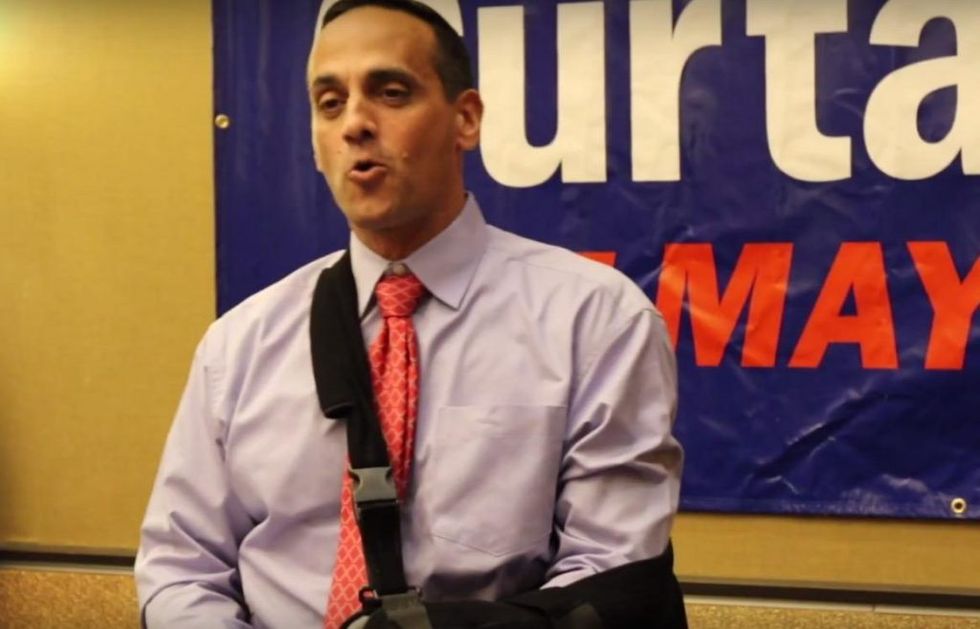 Somerville (Mass.) Mayor Joseph Curtatone (Image source: YouTube screenshot)
Curtatone indicated as much Sunday, vowing to never drink Sam Adams beer again after he found out Jim Koch — the Boston Beer Company's founder and chairman — thanked Trump for the tax cuts.
Koch was one of 13 corporate executives who met with the president at his Bedminster, New Jersey, golf resort Aug. 7, Boston.com reported — and he told Trump tax cuts help U.S. breweries compete.
"We were paying 38 percent taxes and competing against people who were paying 20," Koch said, according to a White House transcript. "And now we have a level playing field, and we're going to kick their ass."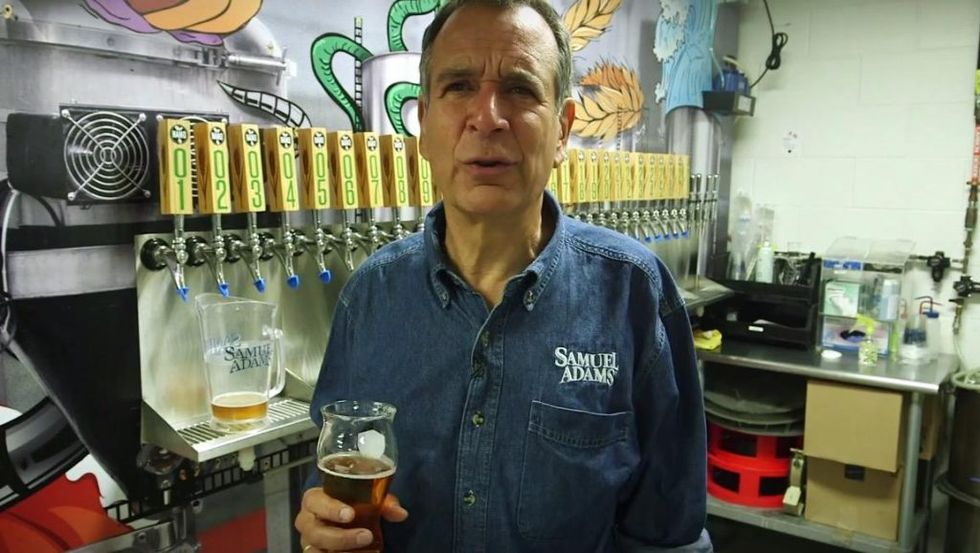 Jim Koch (Image source: YouTube screenshot)
Trump replied, "Yeah. That's good. We've done that. That was a very unfair situation. That's right. Good job. That's a really good job."
Oh, but there's second round coming
Curtatone — an eight-term Democrat, Boston.com said — also asked Koch if he expressed "any concern for the families separated under [Trump's] cruel and inhumane immigration enforcement policy?"
How about another?
Curtatone also suggested Koch was among "complicit profiteers of Trump's white nationalist agenda" in yet another salvo:
Curtatone is a known Trump critic, and Somerville has been a sanctuary city for decades, WBZ-TV reported.
The director of Somerville's Office of Communications and Community Engagement on Monday told Boston.com that Curtatone's office had no further comment because he's out of the country and not available.
What else do we know about Curtatone?
In 2016, Curtatone denied a request from police officers that a Black Lives Matter banner be removed from Somerville's City Hall and replaced with one that reads "All Lives Matter."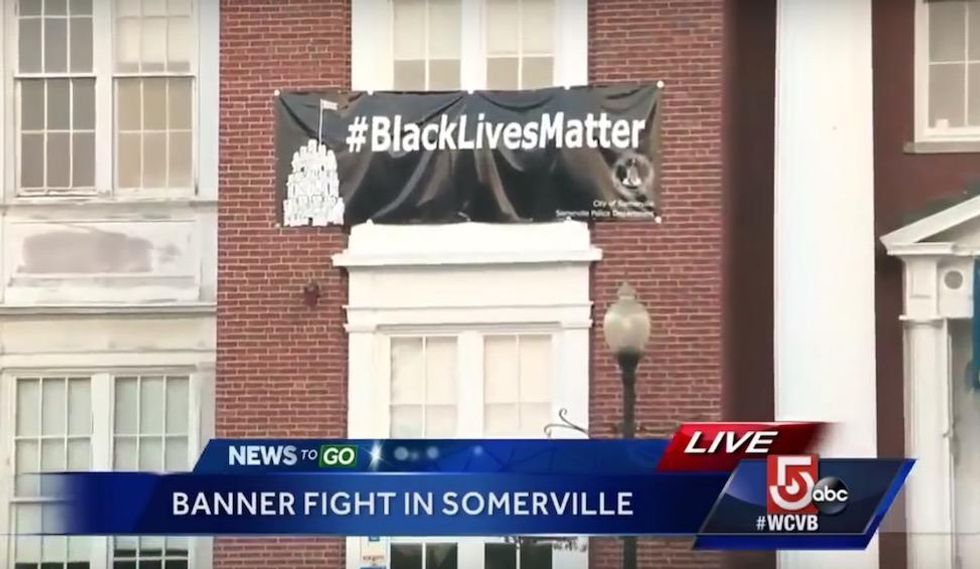 Image source: YouTube screenshot
Curtatone said in a statement at the time that his "unwavering support for our police officers does not and cannot preempt our commitment to addressing systemic racism in our nation."
(H/T: Washington Times)